Crypto Traders Exodus from Indian Exchanges due to High Tax Rate
With the number of downloads of the Binance app leapt to 429K in August, traders are leaving Indian crypto exchanges based on a fallout triggered by a significant tax change.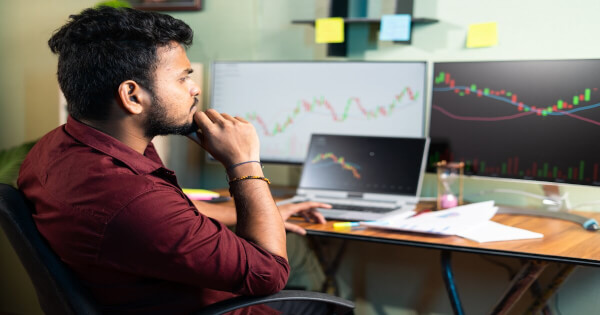 In India alone, the number of Binance downloads is nearly triple that of crypto exchange CoinDCX, which comes second, according to data from market insight provider Sensor Tower.
Based on an uncertain tax regime on Indian soil, crypto traders are eyeing safer grounds, with Changpeng Zhao-led Binance being the major beneficiary. Per the announcement:
"The 1% levy known colloquially as the TDS came on top of a new 30% tax on gains from the transfer of crypto assets, which is steeper than in many other jurisdictions like the US and the UK."
Rohan Misra, the CEO of SEBA India, added:
"The recent tax regulation is not explicitly clear on whether the 1% tax deducted at source extends to crypto derivatives transactions involving futures, as it does to crypto spot transactions."
As a result, Binance is keeping a close eye on the Indian situation, according to a spokesperson.
With Indian-based crypto exchanges having started deducting the levy, traders are switching to foreign peers like FTX and Binance because they have not started the taxation.
Indian exchanges have seen volume slip by more than 90% on crypto transactions since the 1% tax was introduced in July.
If a crypto exchange doesn't remit the levy, Anoush Bhasin disclosed that this responsibility would be shifted to the seller of the digital asset.
The CEO of crypto tax advisory firm Quagmire Consulting added:
"The government still needs their tax deducted at source, and they'll get it one way or another; it's just that the users are not aware of that."
The crypto space has experienced twists and turns on Indian soil, with a blanket ban on digital assets surfacing at one point.
As a dramatic turn of events, India decided to regulate cryptocurrencies earlier this year, but different taxes have continued to come up.
Image source: Shutterstock
India Chooses to Regulate Crypto, Will Levy 30% Taxes on Income Earned from All Digital Assets
Read More