Decentralized NFT Marketplace Sudoswap To Launch Ethereum Token Airdrop
Sudoswap, a decentralized NFT marketplace, on Friday announced a new token to assist in transitioning the digital marketplace for crypto collectibles and non-fungible tokens (NFTs) to a decentralized autonomous organization.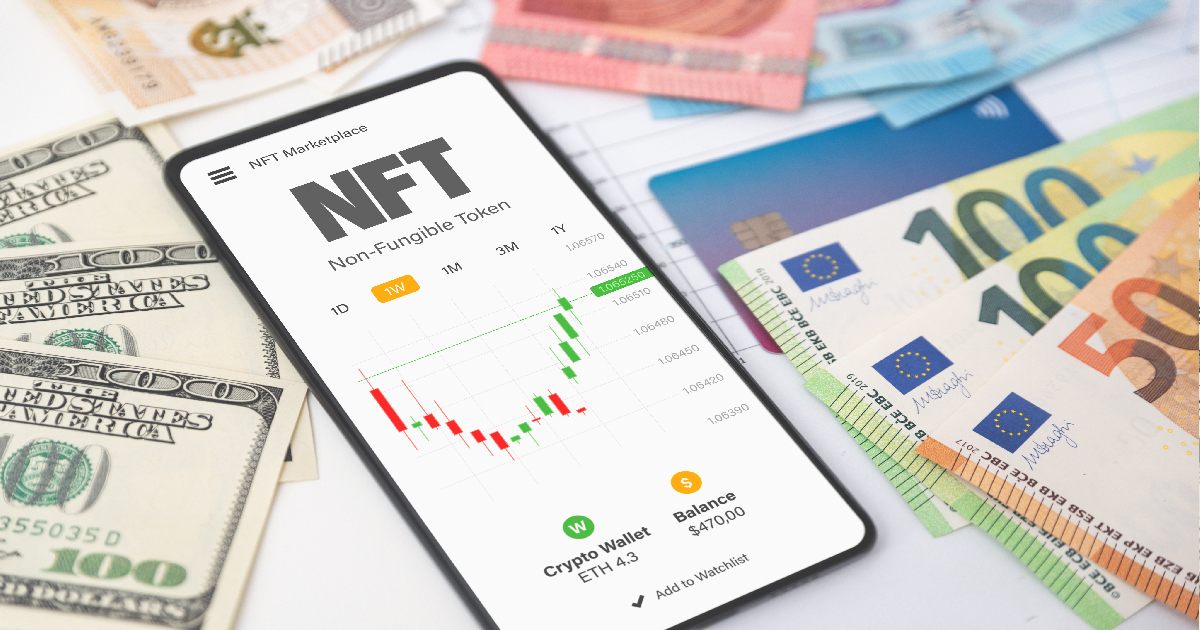 Normally, a decentralized autonomous organization is an entity with no central leadership – it is a structure in which a community of users who have entered into a contract with one another to make collective business decisions.
According to the Sudoswap team, the new Ethereum airdrop token called the SUDO token will be used for decentralizing governance of the marketplace, rewarding its active users, and raising awareness of its native tokens.
The team said it is decentralizing the protocol to its community, something that typically involves a governance token distributed to decentralize control of a blockchain project to the user communities.
Sudoswap team said the total supply of SUDO tokens will be 60 million, part of which will be distributed as an airdrop to its early contributors of the NFT marketplace project as well as holders of XMON tokens. Sudoswap has a governance token, this token is called XMON.
According to the report, the Sudoswap team has allocated the 60 million SUDO tokens as gifts to be distributed to various categories of its users based on certain criteria.
The largest share of the SUDO tokens will go to users who lock Sudoswap's governance token, XMON, previously founded by the Sudoswap team.
Based on the distribution details, 25.12 million SUDO tokens, or 41.9% of the supply of the Ether airdrop tokens will be distributed for grabs among XMON token holders who lock their XMON in smart contracts to receive the airdrop. XMON token holders are expected to lock their funds for three months, after which they can withdraw the tokens and get their rewards.
Those who hold 0xmons, a utility token of Sudoswap NFT collections, will receive a 1.5% supply, or 900,000 SUDO tokens, the company said.
Sudoswap further stated that its liquidity providers (LPs), which are users who have deposited NFTs and ether to its pools, will receive a 1.5% supply of SUDO tokens divided equally among themselves.
The company also allocated a 15% supply of the SUDO tokes or 9 million SUDO tokens for its initial team members.
The firm also awarded 15% of the SUDO tokens to the team members of SudoRandom Labs, the core development company working on the Sudoswap NFT project.
Lastly, Sudoswap allocated 25.1% or 15.08 million tokens to its project treasury. The community members will be in charge of overseeing the funds for growth and expansion activities.
The company will provide further information on how users can unlock and claim their SUDO tokens. That will depend on a governance vote at a future date.
Launched in July this year, Sudoswap is a rapidly emerging decentralized marketplace that offers swaps to and from Ethereum NFTs.
Sudoswap follows a trend of airdrops being launched by multiple crypto projects. Recently, other projects including Optimism, CowSwap, Connext, and Hop Bridge, launched their airdrops.
As reported by Blockchain.News, a crypto airdrop is a marketing tactic that allows developers of a specific blockchain project (like the above-mentioned protocols) to send free tokens to users. Crypto projects normally use this strategy to promote themselves prior to an official launch and also to increase awareness about their non-fungible token (NFT) collection or cryptocurrency.
Image source: Shutterstock
South Korea to Introduce 10%-50% Gift Tax on Crypto Airdrops
Read More