Despite Regulatory Uncertainty, Ripple Is Launching Crypto Liquidity Service for Financial Firms
Ripple Labs, Inc., a U.S. technology company behind XRP cryptocurrency, has announced that it is launching a new product that allows financial firms to provide their customers with the ability to purchase and sell cryptocurrencies.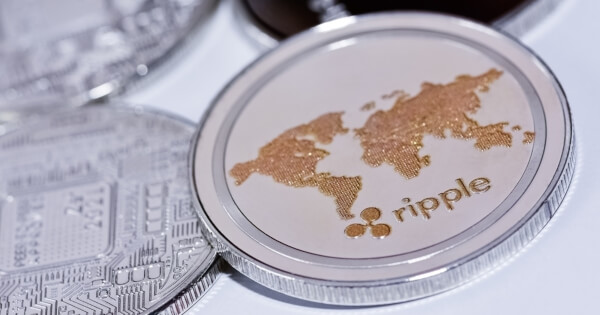 The San Francisco-based firm stated on Tuesday, November 9, that a new product called Liquidity Hub, will give business customers access to cryptocurrencies such as Bitcoin Ethereum, Bitcoin Cash, Ethereum Classic, and XRP from a range of global exchanges, market makers, and over-the-counter desks.
As it can be seen, the product will also include Ripple's native coin, XRP, which the company already provides with its existing services.
The firm also plans to provide digital assets like NFTs (non-fungible tokens) in the future.
Sheesh Birla, general manager of RippleNet, talked about the development and said: "We have a long history of working with financial institutions, crypto exchanges, brokerages and market makers, which our enterprise customers can now directly benefit from. We're planning to support a variety of assets and have plans to expand to more tokenized assets like NFTs in the future."
Birla further disclosed that Ripple plans to add features like support for yield generating and staking functions and will examine getting liquidity from DEXs (decentralized exchanges). He said that Ripple will launch the Liquidity Hub product in early 2022.
Birla stated that the product is already in place – it is almost two years in the making – thanks to the company's RippleNet and On-demand liquidity (ODL) products. He mentioned moving beyond XRP to include more cryptocurrencies as a response triggered by customers' demand.
"We started offering this as part of ODL and it's one of our most sought-after features," Birla said.
Ripple revealed that its first customer using the service is Coinme, a payment and crypto ATM company based in the U.S.
Coinme is currently working with Walmart to allow customers to purchase Bitcoin at about 200 kiosks in Walmart stores.
Although the US SEC's regulatory uncertainty has been a major blow to Ripple, the company said that it is witnessing increased traction in other markets such as the UK and Japan, with international volume at its ODL crypto product rising 25 times since the third quarter of 2020.
"Despite headwinds in the U.S. with the SEC, our traction with customers globally hasn't slowed down," Birla said.
Ripple Gains Strengths in SEC's Case
It is now eleven months Ripple is facing a legal shutdown with the U.S. Securities and Exchange Commission concerning a case that the firm sold unregistered securities.
So far, the San Francisco crypto firm hired a high-priced legal team including former SEC Commissioner Mary Jo White as part of efforts to win the case.
As a result, Ripple has earned several early points, including getting US Magistrate Judge Sarah Netburn making approval to depose a former division director of the SEC over the commission's objections.
As reported by Blockchain.News in December 2020, the SEC filed a lawsuit that accused Ripple of violating federal securities laws. The lawsuit states that Ripple sold more than 14.6 billion units of XRP for $1.38 billion to fund the company's operations, and to enrich its founders and current CEO, without registering such offers and sales of XRP with the Commission.
Image source: Shutterstock
Ripple Reports Massive Sales Growth in Q3 Riding on Crypto Price Surge
Read More