Document Reveals US GOP Congressman Barry Moore Has Purchased Cryptocurrencies
U.S. Congressman Barry Moore revealed a series of cryptocurrencies purchases in recent months, citing multiple sources.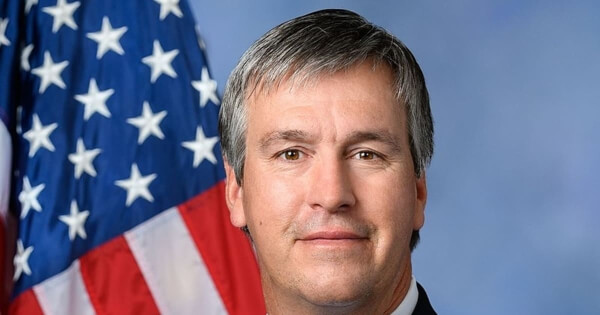 A new filing has been submitted to the House of Representatives recently. The Republican Alabama politician revealed part of trading conducted in recent months by purchasing various cryptocurrencies, including an estimated $1,000- 15,000 in dogecoin (DOGE) in June, $15,000 in Ethereum (ETH) and at least $30,000 in Cardano (ADA), respectively in May.
The disclosure is considered part of the obligation to the members and employees of Congress mandated by the "Stock Act", which approved and signed in 2012. The act requests stakeholders to report the relevant transaction no later than 30 days to prohibit stakeholders from "using non-public information derived from their official positions for personal benefit, and other purposes". However, Moore did not release specifically how many coins he purchases in detail.
Moore's filling is not the only one in Congress. Another Rep. Green also bought range $1,000 to $15,000 worth DOGE in May.
Some analysis believes the purchases come when the U.S. government is under pressure recently due to regulatory issues on crypto affairs. It could mean more legislators of the Congress disclosing the investment, more support towards the crypto that might be to achieve.
The House has passed a bill entitled "Insider Trading Prohibition Act" in May, prohibiting individuals from trading against securities trading, as well as related communications to others while aware of non-public information or materials, affecting, Reuters reported. However, whether the bill will cover crypto-related transactions still need to be observed.
Regarding crypto exchange transactions and activities, U.S. Securities and Exchange Commission (SEC) has postponed the listing application of WisdomTree's Bitcoin Exchange Traded Fund (ETF) until next Wednesday, July 14. Senator Elizabeth Warren has urged to regulate crypto last month to deal with issues such as illegal activity, investment issues, price fluctuation, and cost to the environment.
Image source: Shutterstock
U.S. SEC Postpones VanEck's Bitcoin ETF Application Again
Read More