DOJ Wants to Bypass End-to-End Encryption to Fight Child Sexual Exploitation – Cause for Concern for Tech?
While end-to-end encryption has long been leveraged to deliver privacy and data protection to tech users, US government officials are attempting to find a way to bypass it, under the pretext that illicit activity revolving around child sexual abuse run unmonitored on strongly encrypted platforms.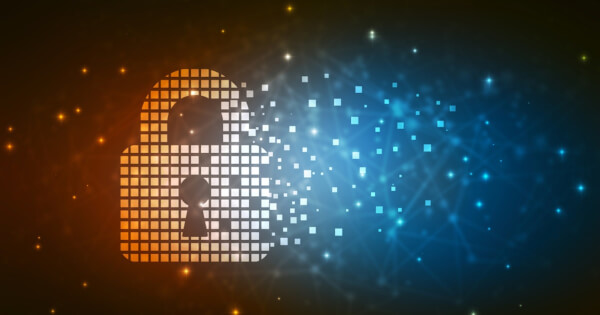 DOJ on why it wishes to monitor content
The US Department of Justice (DOJ), along with the Home Department of the United Kingdom, the Australian Minister for Home Affairs, India, Japan, and other government officials have come together to assess encryption – a process in cryptography used to secure sensitive data and protect it from being intercepted by unauthorized viewers.
US lawmakers are saying that although "encryption is an existential anchor of trust in the digital world," certain aspects of this technology may pose a threat to the public, in particular to "sexually exploited children." The DOJ alleges that since encryption inhibits legal and government bodies to assess content and review it, criminals, terrorists, and child exploitation rings use platforms with strong encryption to further their illicit activities. The international statement reads:
"We urge industry (encryption technology) to address our serious concerns where encryption is applied in a way that wholly precludes any legal access to content."
The DOJ also said that tech companies should be responsible for unlawful content that leveraged their services, as it alleges that social media and communications platforms are often used to "groom children online." DOJ cited an example from 2018, where statistics found that Facebook Messenger was leveraged in many instances to further child sexual abuse material. US government officials stated:
"In 2018, Facebook Messenger was responsible for nearly 12 million of the 18.4 million worldwide reports of CSAM (child sexual abuse material). These reports risk disappearing if end-to-end encryption is implemented by default, since current tools used to detect CSAM do not work in end-to-end encrypted environments."
EARN IT Act – the quest to up web surveillance
The international statement backed by many law enforcement and government officials echo the sentiments of the attorney general of the United States, William Barr, who has been actively working on getting the EARN IT Act approved in the United States.
The bill targets encryption protection and decrees that government entities and law officials should have the right to assess user content on encrypted sites, to monitor activity, and put an end to child pornography and child abuse. If passed, it would hold platform providers and website owners accountable for content published on their network.
Blockchain and tech community bite back
Cryptography and industry experts have shunned the bill, criticizing it as a direct threat to privacy. As some blockchain and cryptocurrency platforms leverage encryption for digital transactions, the bill may hinder the crypto industry. Furthermore, internet-regulating bills would hold technology companies and website hosts accountable for content on their platforms. This may subsequently result in censorship and website surveillance being amped up on platforms, with website hosts avoiding legal complications.
DOJ wants to ramp up cyber security
However, direct implications of encryption technology proposals such as the EARN IT Act still remain unclear, as the DOJ is still assessing the tradeoff of circumventing end-to-end encryption platforms at the expense of user privacy to annihilate threats to public safety, such as child sexual exploitation. The US Department of Justice said:
"While encryption is vital and privacy and cyber security must be protected, that should not come at the expense of wholly precluding law enforcement, and the tech industry itself, from being able to act against the most serious illegal content and activity online."
Image source: Shutterstock
Read More