DoJ Charges BitClub Promoter for Role in $722 Million Crypto Fraud Scheme
A Californian man has pleaded guilty for his involvement in perpetrating BitClub Network, a cryptocurrency mining scheme estimated to have generated at least $722 million.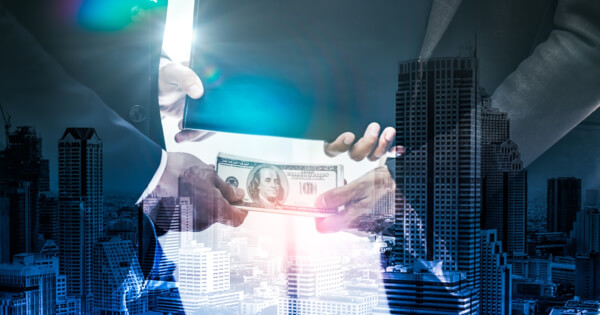 BitClub promoter charged with fraud
Joseph Frank Abel pleaded guilty for conspiracy in fraud, and for offering and selling unregistered securities through BitClub Network. The US Department of Justice (DoJ) also charged Abel for subscribing to a false tax return in 2017, allegedly failing to report $1 million worth of earned cryptocurrency. Along with Abel, four other of his accomplices were indicted for their roles in the BitClub Network.
BitClub Network is a fraudulent crypto mining scheme that solicited money from investors in exchange for shares in purported cryptocurrency mining pools. Investors were promised rewards for recruiting new members to the network. The Ponzi scheme was in effect for 5 years, from April 2014 to December 2019 before being shut down. It generated at least $722 million and was advertised digitally by Abel, who was a big-shot promoter for the fraudulent crypto mining network. Based in the US, BitClub Network membership was also marketed throughout Asia, Africa, and Europe.
Through a video conference with the US District Judge Claire C. Cecchi, Abel confessed to soliciting investors and taking their money in exchange for promised shares in BitClub's crypto mining pools. According to an Internal Revenue Service (IRS) announcement released yesterday, Abel also advised other American investors to use a virtual private network (VPN) to conceal their US-based IP addresses, in an effort to prevent detection from US law enforcement.
The former BitClub promoter is now awaiting his sentencing, set for January 2021. Abel has been fined $250,000 by US regulators and now faces up to five years in prison. As for the tax evasion charge, the fraud count stipulates a maximum penalty of three years of imprisonment and a fine of $100,000.
Ponzi schemes generate billions
Similar cryptocurrency Ponzi schemes that have also been condemned by the DoJ as fraudulent investment scams have generated billions before being shut down. Some of the biggest crypto schemes include OneCoin and BitConnect, which have respectively generated $4 billion and $2.6 billion through money laundering and bank fraud.
Recently, the US Department of Justice sought to reclaim approximately $400 million dollars in a forfeiture money judgment submitted on Monday. Mark Scott, the former attorney for OneCoin founder Ruja Ignatova, was found guilty of money laundering and bank fraud in the multi-billion dollar Ponzi scheme. Currently, law enforcement is asking the US District Court of New York judge to freeze Scott's assets to recuperate some of the laundered funds. The former lawyer faces disbarment as well.
Image source: Shutterstock
Read More