Ebang's Ebonex To Launch Crypto-Linked Card Through Partnership With Mastercard
Ebang International Holdings Inc., a China-based publicly listed company providing mining hardware for cryptocurrencies like Bitcoin, on Friday announced that its Australian crypto exchange platform, Ebonex, has partnered with Mastercard to enable a new crypto-linked card.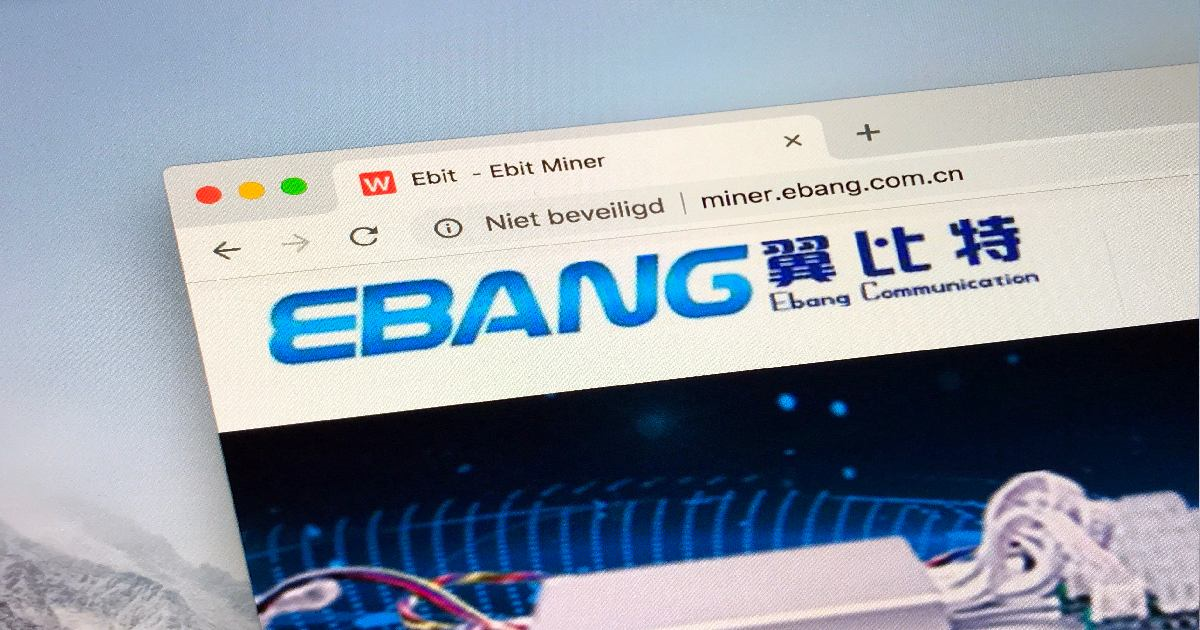 Ebonex allows clients to buy, sell and trade crypto assets. This collaboration with Mastercard will give Ebonex customers the flexibility to spend their crypto holdings anywhere Mastercard is accepted by seamlessly converting them into fiat currencies that Mastercard merchants accept globally.
With this partnership, Ebonex becomes the first Australian crypto exchange to be granted Mastercard's Principal Member status to issue crypto-funded Mastercard payment cards.
Dong Hu, Chairman and Chief Executive Officer of Ebonex, said: "As a new crypto exchange in Australia, we are privileged for Ebonex to attain a Principal Membership with Mastercard to self-issue crypto-linked Mastercard cards. It is an amazing opportunity for us to extend our market reach and gain recognition in the payment and financial area. We will look to build on this collaboration and work closely with Mastercard to enable a crypto card product in the region."
In April last year, Ebang launched the Ebonex crypto Exchange. The exchange was designed to provide global cryptocurrency participants with secure, fast, efficient, and stable trading services in multiple currencies and modes.
The exchange launch came after Ebang introduced its Australian operation with the development of its Sydney office in 2020. The move was to support the company's growth initiative within Australia, as well as to demonstrate the company's ambition of creating long-term value in the field of Fintech.
In June 2020, Ebang went public on the Nasdaq Global Market under the ticker EBON. The listing made Ebang become the second Bitcoin miner manufacturer to go public on a US stock exchange after Chinese crypto mining firm Canaan.
In September year, Ebang was one of the hardest hit China-based crypto companies after the Chinese government banned cryptocurrency in its entirety.
Last December, Ebang announced plans to diversify into Fintech and develop crypto mining operations outside China but admitted facing supply chain issues and difficulty in obtaining infrastructure.
Image source: Shutterstock
Chinese Regulators Shut Down A Domestic Software Firm Over Alleged Involvement in Illegal Crypto Trading
Read More