ECB to Meet the Growing Demand for Digital Payments with a CBDC Digital Euro
Christine Lagarde, the President of the European Central Bank (ECB), once again broached the topic of central bank digital currency (CBDC) issuance and why the bank was seriously considering the creation of a digital euro.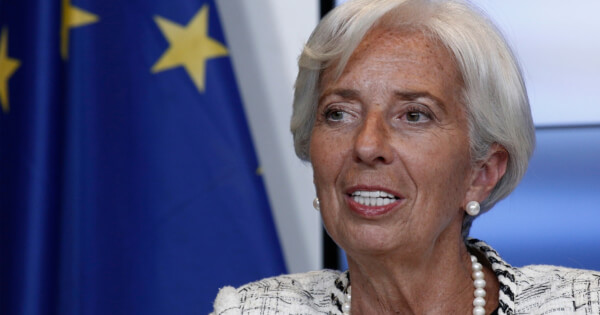 What ECB wants to achieve with CBDC
In an interview with local news outlet Le Monde, Christine Lagarde discussed how the coronavirus pandemic drastically changed the economic landscape worldwide. She broached the topic of a digital euro and announced the central bank's intentions for it. European Central Bank has been driving forward their quest for a CBDC, beginning its experiments by recently launching a public consultation system to get a public opinion of the proposed digital euro.
President Lagarde said:
"It's simply a matter of making our currency fit for the digital age. When we see how quickly digital payments are spreading, especially among young people, it's important to meet this demand."
The former chair of the International Monetary Fund (IMF) emphasized once again that if a digital euro was to be issued, it would complement fiat, rather than replace it. She also clarified on what the European Central Bank hoped to accomplish with a digital currency issuance. She explained:
"If we can have a means of payment that is more efficient, costs less, causes less pollution, can be used as easily as cash, protects privacy while ensuring traceability, reduces the cost of transferring money between countries and strengthens the international role of the euro, we would be remiss not to study it!"
ECB plans for a potential CBDC issuance
The European Central Bank, under Lagarde's direction, has been thoroughly assessing whether to create a central bank digital currency that could be used in the Euro Zone as well as in other countries. Through a report, it announced that if the project was cleared by European financial authorities, the research and development phase of the digital euro may start sometime in mid-2021. The financial project will be led by the High-Level Task Force on CBDC.
Several criteria were listed by the ECB, to be considered before the launch of a digital euro. The launch of a digital euro by the central bank may be inevitable, especially if other countries progress forward with their CBDC plans and ECB wishes to stay competitive on a global scale. The October report read:
"A digital euro could support the Eurosystem's objectives by providing citizens with access to a safe form of money in the fast-changing digital world. It would also contribute to its strategic autonomy by providing an alternative to foreign payment providers for fast and efficient payments in Europe and beyond."
Currently, China appears to be in the lead for potentially finalizing an official central bank digital currency. It has been reported that the country has been actively testing out its pilot version of a CBDC, dubbed digital currency electronic payment (DCEP).
Image source: Shutterstock
Read More