Ethereum's Berlin Hard Fork Anticipated for April
While Ethereum developers have been working on perfecting ETH 2.0, an upgrade to the current Ethereum 1.0 mainnet is expected to go live in mid-April.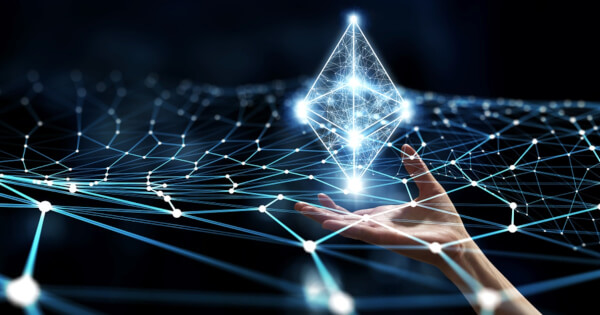 The Berlin upgrade is set to go live on the mainnet at block 12,244,000. The upgrade will be deployed on Ropstein, Goerli, and Rinkeby testnets before making its way onto the mainnet. If all goes as planned, Berlin hard fork is set to go live on Ropstein testnet on March 10, on Goerli on March 17, and on Rinkeby on March 24 – before being deployed on the mainnet on April 14.
On the hard fork, four Ethereum Improvement Protocols (EIPs) will be implemented. Ethereum developers have revealed that the hard fork will feature updates to the code read by the Ethereum Virtual Machine (EVM), increased gas efficiencies, and other enhanced protection against denial-of-service (DDoS) attacks.
Ethereum developers advised node operators to upgrade their nodes a week before April 14, which is the estimated date the blockchain update is set to go live. They explained that due to block time variability, the exact date Berlin is scheduled to officially launch may vary.
Rising transaction fees on Ethereum addressed
Ethereum has also been working on implementing solutions to address the increased gas fees on the network. Recently, developers have revealed that EIP 1559 has officially been approved and will come into play sometime in July or August.
The proposal will be a major optimization for the network, as it will significantly decrease the amount of outstanding transaction fees users will need to pay when using the network. With the Ethereum Improvement Protocol 1559, lowered transaction fees are to be expected, as base fees will be introduced on the network.
Every time a transaction is conducted on the network, an amount of Ether is set to be burned, reducing gas fees and Ether's supply. This is expected to increase Ether's worth in the long run and address the issue of high gas fees.
Currently, Ethereum 1.0 has still not joined with the Beacon Chain – an ETH 2.0 phase Ethereum developers have been working on in the transition to a pure proof-of-stake network. It is however scheduled to happen in 2021.
With Ethereum's new projects underway, Ether also experienced a surge. At the time of writing, it is trading at around $1,843 on CoinMarketCap. On a seven-day period, it has been up by approximately 18%.
Image source: Shutterstock
Ethereum Has Broken Its Resistance Level of $1,682 as EIP 1559 Update Anticipated - What's Next?
Read More