Ethereum Breaks Past $1000, Triggering a Spike in ETH Gas Prices
Ethereum has surged past $1000, following Bitcoin's footsteps to wrap up 2020 nicely.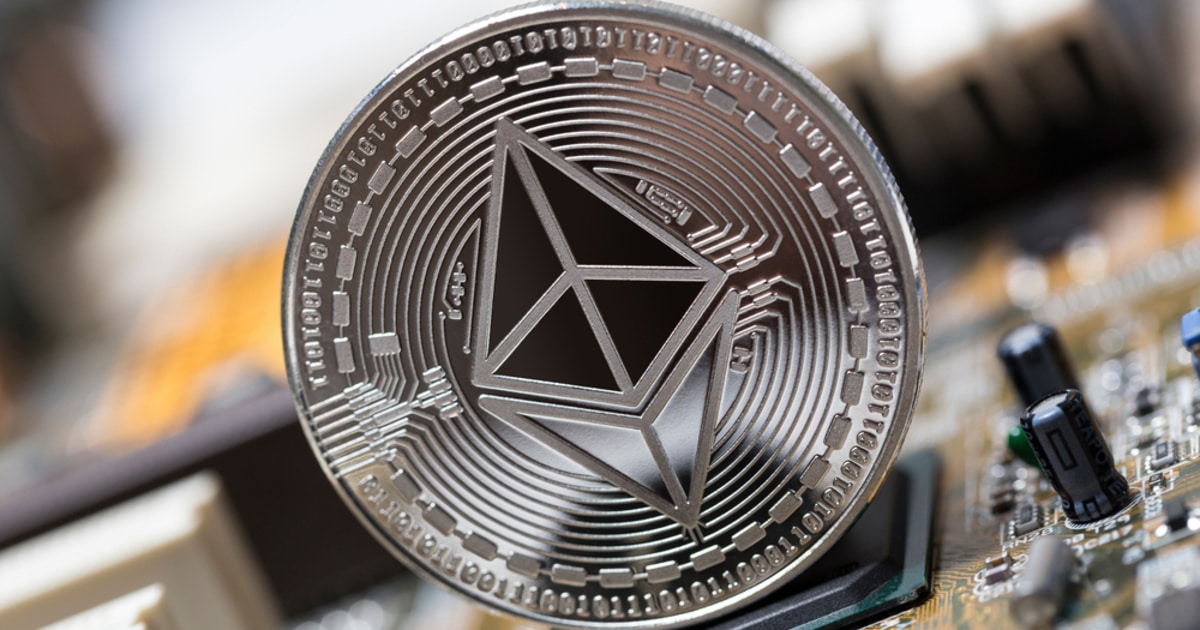 Bitcoin (BTC) and Ethereum (ETH) have both rallied bullishly in 2020, mirroring their bull run of 2017. At the time of writing, Ethereum has kept up its bullish momentum, trading around $1086 and up 12% in the last 24 hours. Currently, its market cap is valued at more than $100 billion. However, although Ethereum surged to a three-year high and even broke past $1,100, a growing concern has also been addressed by the cryptocurrency community. With the rise in Ethereum's price, a spike in transaction fees has been observed on the network.
Since January 1, Ethereum gas fees have risen by almost 400%. Ethereum gas fees, or gwei, refers to the price it costs for a transaction to be validated on the Ethereum blockchain. According to data analytics BitInfoCharts, Ethereum's gwei has spiked to record its third-highest level ever. In order for a transaction to be processed on Ethereum, users must pay around $11 dollars in fees.
Congestion on the Ethereum network
This is rather alarming, as it may mean that the Ethereum ecosystem may be congested with transactions waiting to be processed. Additionally, the prices may be too high for the average user on Ethereum, so they must either accept the long delays or pay an inflated transaction fee.
As most decentralized finance (DeFi) protocols run on Ethereum's network, industry experts have previously questioned whether the Ethereum blockchain infrastructure could sustain the DeFi boom in the long run. Tushar Jain, a managing partner at Multicoin Capital, explained:
"Ethereum is suffering from anti-network effects. Each new user makes the system less usable for other users by crowding them out. For example, it currently costs ~$100 in gas to trade on Uniswap. Simply sending some ETH around costs ~$10. DeFi has outgrown Ethereum."
Mati Greenspan echoed Jain, saying:
"OMG!! Ethereum transactions are more than $7 a pop. How will people be able to afford a cup of coffee in the third world??"
High gas fees deter Aavegotchi from launching mainnet
Following the spike in gas fees, Aavegotchi DeFi project announced that it will delay the launch of its mainnet for its non-fungible token (NFT) digital collectible game. Aavegotchi explained that the high gas costs and the extreme volatility on Ethereum have caused the DeFi project to postpone the launch of its game. As an alternative, it is considering migrating to the Matic network, a secure L2 sidechain.
If Ethereum's rise in gas fees is not addressed and solved on ETH 2.0, DeFi developers may increasingly shop for other platforms to host their dApps.
Ethereum 2.0 mainnet in the works
Currently, the first building block of the new Ethereum 2.0 mainnet is being developed and features a beacon chain. Ethereum wishes to transition to a proof-of-stake protocol with its new mainnet. Should that be worked out, the team assures that there will be an improvement in the scalability of transactions, namely the amount of time it takes the network to process one. Previously, Ethereum co-founder Vitalik Buterin had also suggested that transaction fees will go down on the new blockchain ecosystem.
Image source: Shutterstock
Ethereum's Zinken Testnet Launch Is a Huge Success, Buterin Says "Scalability Will Go Up" on Eth 2.0
Read More