Ethereum Gains $10M Investment as 20% of ETH 2.0 Target Staked, Vitalik Buterin Discusses Expectations
With just a week and a half to go before Ethereum 2.0's launch, the number of staked Ether (ETH) has been growing slowly, recently just topping 100,000.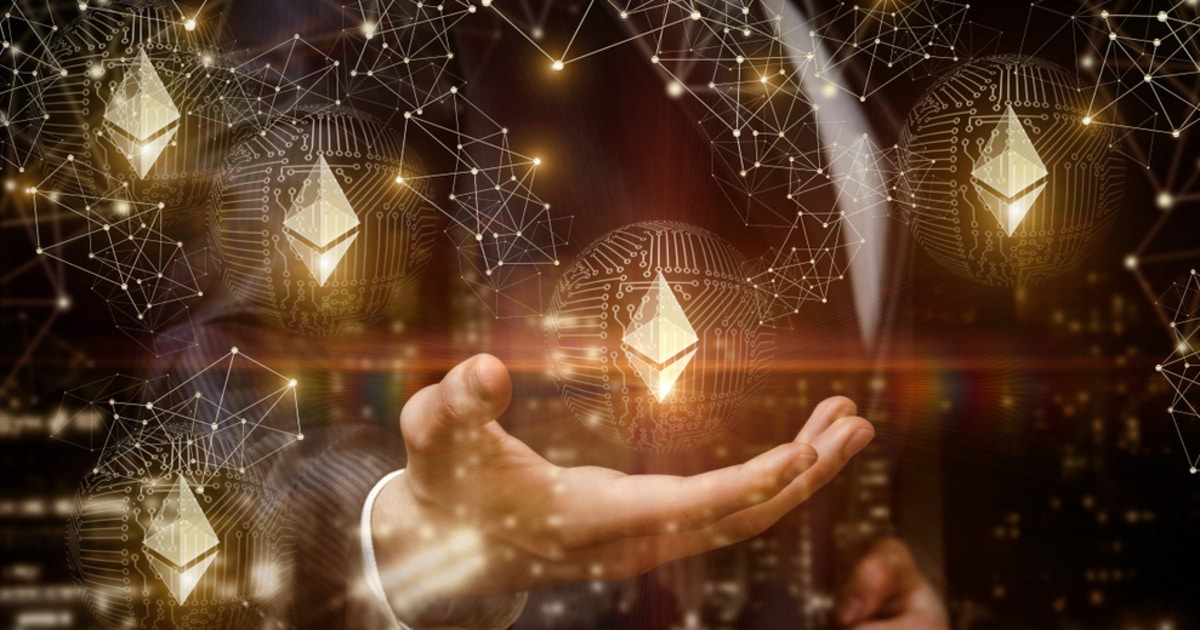 The anticipated amount for Ethereum 2.0's launch is a targeted 524,288 ETH, and currently, 13,214 validators are missing for the milestone to be achieved in time. A total of 16,384 validators are required for the deposit contract upgrade to move forward. On-chain data analytics Glassnode reported the progress of staked ETH and tweeted:
"The #Ethereum 2.0 deposit contract has crossed 100,000 $ETH in staked value. Almost 20% of the phase 0 staking goal have been reached."
Per lead Ethereum coordinator Danny Ryan, the staked investments needed for ETH 2.0 deposit contract have to be locked in seven days before December 1, which is the anticipated launch date for ETH 2.0's first phase, dubbed Phase 0. However, if the required amount of Ether is not staked by November 24, ETH 2.0's genesis will be delayed once more.
In support of Ethereum 2.0 launch, a sizeable investment of $10 million has been allocated to the blockchain project by Dubai's IBC Group in conjunction with Canada-based staking services firm CanETH. The $10 million investment translates to an approximate 20,000 ETH, and will serve to further Ethereum's goal. In speaking about the large-sized investment, Chairman for IBC Group Khurram Shroff said:
"We are very excited by the 'Proof of Stake' concept proposed for the Ethereum 2.0 smart contracts and are locking up 20,00 eth which is a one way trip till phase 2. This lockup shows our confidence in ETH2 and dedication to the beacon chain."
Vitalik Buterin: ETH 2.0 may not be completed before 2022
With just a few weeks to go before the anticipated launch, which will see the transition to a pure proof-of-stake blockchain protocol, Ethereum co-founder Vitalik Buterin has vouched for the project. In expressing his excitement and expectations for ETH 2.0, he said:
"Realistically, for the next ~2 years, Ethereum will be an ecosystem under rapid transformation […] The Ethereum ecosystem has a resolute goal of being a stable and dependable system in the long run."
He added:
"That said, I do hope that the fact that the phase 0 code is finished and is basically just waiting for people to deposit has significantly de-risked the transition compared to eg: even six months ago."
Why Proof-of-Stake is viewed to be better than PoW
The new mainnet will run in parallel with the old Ethereum blockchain, which runs on a Proof-of-Work protocol, as opposed to the Proof-of-Stake consensus Ethereum developers have been working to establish. On the new blockchain, scalability is expected to be improved.
Speaking about a Proof-of-Work (PoW) consensus as compared to a PoS, CanETH crypto miner Dwain Pereira explained:
"The Proof of Work Blockchain model uses more electricity than some countries. These exorbitant energy costs are eventually paid using fiat currencies, which creates a downward pressure on value of the cryptocurrency. So the Proof of Stake model will be both energy efficient and more lucrative for stakers."
In anticipation of ETH 2.0 mainnet, Ether's price is also expected to rally higher. Currently, it is trading at $470,29 on CoinMarketCap, but market experts are expecting it to break the $500 level.
Image source: Shutterstock
Read More