Ethereum Gains Momentum and Multiple Altcoins Follow its Lead
Ethereum's (ETH) upward momentum continues as the second-largest cryptocurrency was up by 4.61% in the last 24 hours to hit $2,378 during intraday trading, according to CoinMarketCap.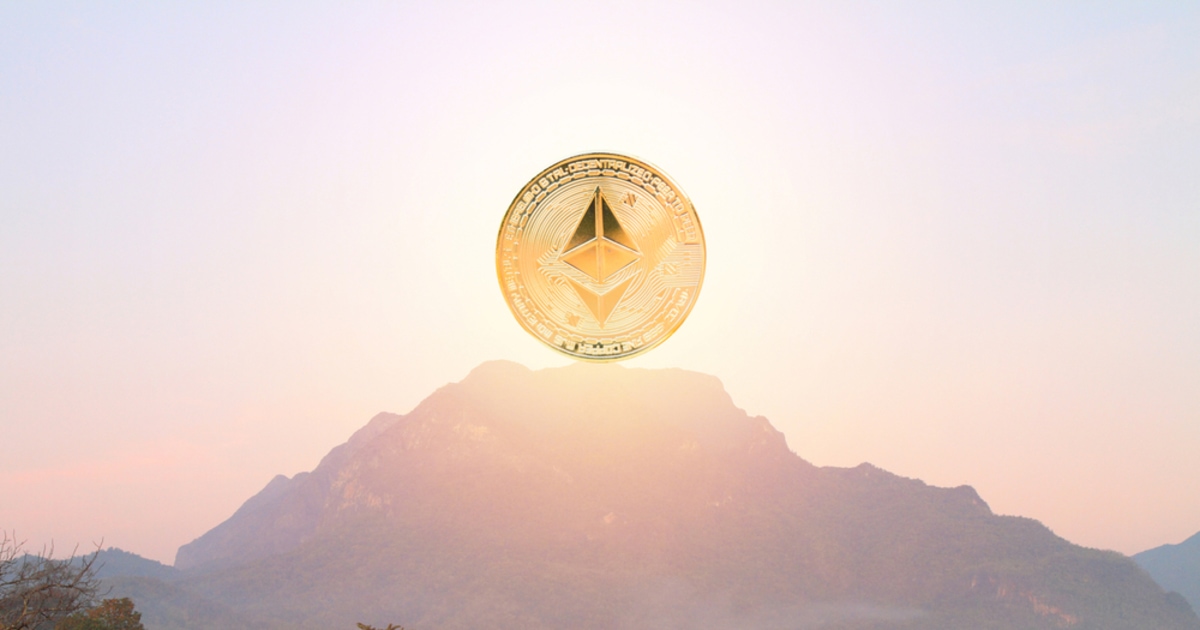 Various altcoins are following Ethereum's footsteps, as acknowledged by market analyst Michael van de Poppe. He noted:
"It's a good day, waking up to more strength on the markets as Ethereum is attacking $2,400, while multiple altcoins are waking up too."
Santiment echoed these sentiments. The on-chain metrics provider explained:
"Altcoins have continued to make up for the lost time as Bitcoin's flat performance has turned traders' attention to other assets for the time being."
Some of the notable altcoins that have surged by more than 5% in the last 24 hours include Binance Coin (BNB), Polkadot (DOT), Chainlink (LINK), PancakeSwap (CAKE), and Terra (LUNA), among others.
PancakeSwap, a decentralised trading platform built on the Binance Smart Chain (BSC) that uses an automated market maker mechanism to provide liquidity, has gained considerable momentum. It is the No.1 automatic market maker (AMM) and liquidity mining project on Binance Smart Chain.
PancakeSwap's native token, CAKE, burned 5,300,000 cake tokens at a total price of $72 million on Monday, July 5.
CAKE's transaction price subsequently has increased by 11.63%, which is the largest daily increase since June 23. This altcoin was up by 8.75% in the last 24 hours.
Will Ethereum experience a breakout to $3,000 soon?
Michael van de Poppe also stated:
"More consolidation & staying above $2,000 would be great, as a renewed test of the zone between $2,300-2,400 would grant a breakout to $3,000."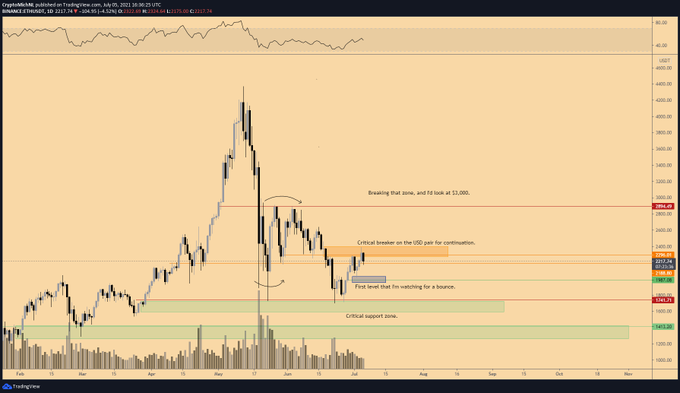 On the other hand, Ethereum holders are on a record-breaking trend. Data science firm IntoTheBlock noted:
"The number of ETH hodlers continues to climb. A new all-time high has been set in July of this year. A total of 35.85m addresses are holding 48.71m ETH (41.7% of the circulating supply)."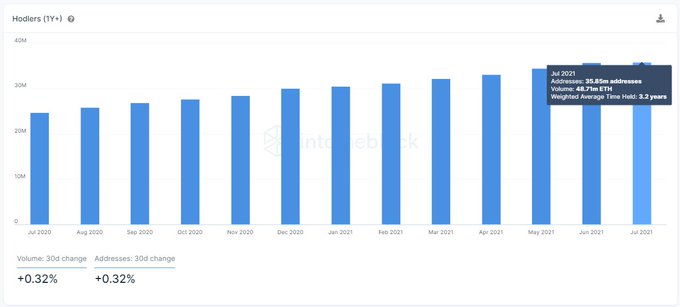 As the number of Ethereum holders continues to increase, whether this will push ETH higher to reclaim lost grounds based on the recent crypto market crash remains observed.
Image source: Shutterstock
Read More