Ethereum Hits Major Bullish Milestones in Anticipation of the ETH 2.0 Staking Upgrade
Ethereum wallets containing 32 more or more ETH, the amount needed to stake a validator node under the upcoming ETH 2.0 upgrade has hit an all-time high.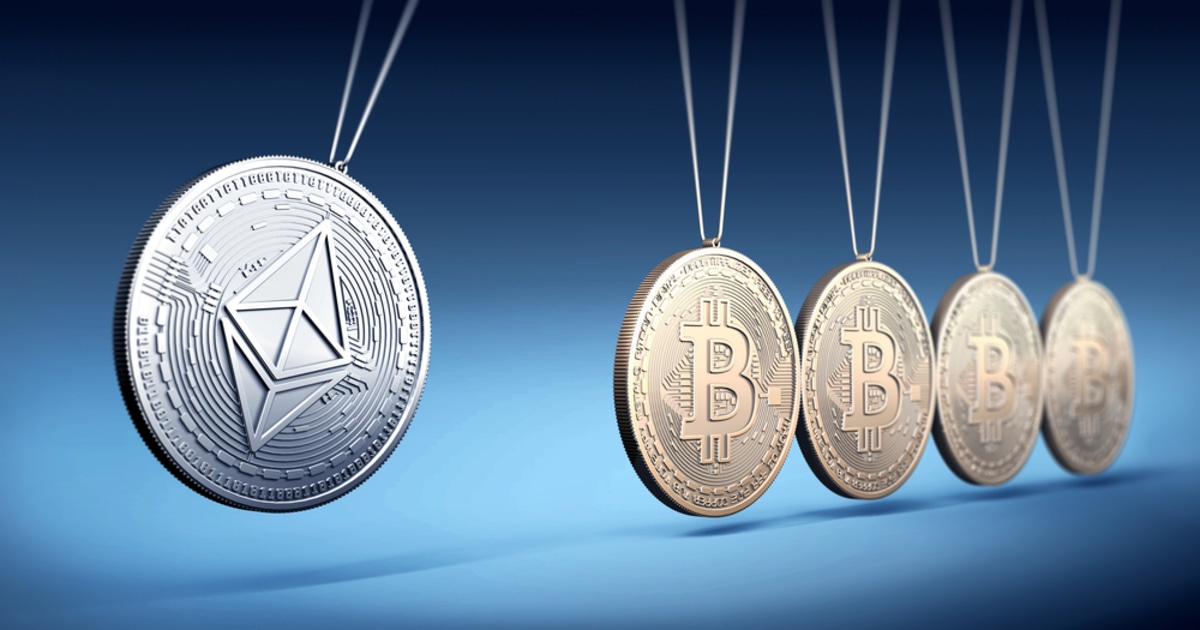 The number of Ethereum network balances with 32 ETH or more has been nearing 120,000, in anticipation of the proposed ETH 2.0 update. Validating nodes will be replacing miners in the current proof-of-work system to validate transactions to maintain the Ethereum blockchain.
Over the year, the number of wallets holding at least 32 ETH has risen around 15 percent, according to Nansen AI. Although the ETH 2.0 upgrade has been delayed several times, the major upgrade is expected to be deployed in July.
Ethereum network fees surpassed Bitcoin for the second time in 2020
Ethereum daily network fees have surpassed those of the Bitcoin network for the second time this year. On June 6, on-chain analysis data showed that the total amount of fees spent on the Ethereum network totaled $498,000, while Bitcoin's total was at $308,000.
The next day, the gap continued its trend, widening to $540,000 and $258,000. Many crypto users suggested Ethereum "flippening" is happening, a term to describe other cryptocurrencies overtaking Bitcoin in value. The crypto community on Twitter went on to call this the "feepening."
Ethereum addresses hit 100 million
Five years after the initial release of the Ethereum network, the number of ETH addresses/ accounts have reached 100 million in early June.
Although there are over 100 million addresses, this does not necessarily mean that there are 100 million people owning or using the cryptocurrency.
Vitalik Buterin says layer 2 scaling strategy has 'basically succeeded'
Ethereum has been seeing an upward trend, and demand may increase further in anticipation of the upcoming ETH 2.0 update expected in Q3 2020.
Ethereum is scheduled to undergo a major change of its consensus mechanism, transitioning from proof-of-work (PoW) to proof-of-stake (PoS).
Ethereum has been expecting its scaling to occur for some time, and according to Ethereum's creator, Vitalik Buterin, it could already be happening.
Vitalik Buterin recently tweeted that the Ethereum blockchain network's "layer 2 strategy has basically succeeded."
Previously, Buterin identified blockchain scalability has a difficulty for typical blockchain designs because it requires every node in the network to process every transaction, limiting the transaction processing capacity of the entire system.
To solve the scalability issue, the Ethereum creator identified strategies for scaling, including sharding, also known as the "layer 2 protocols," which allows transactions to go through without every node processing the whole transaction.
Image source: Shutterstock
Read More