Ethereum Miners Revenue Percentage Reaches Monthly Low
Ethereum users recently got a sigh of relief as the median fees dropped to $5.50 per transaction from highs of $34.18 last month.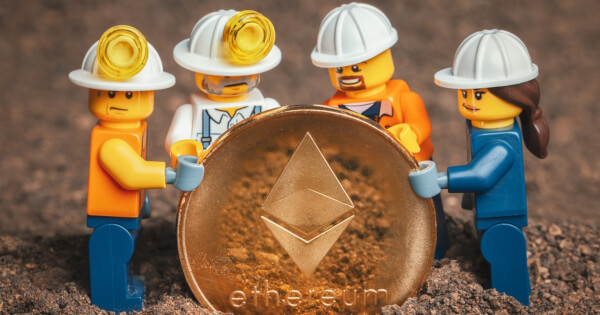 This has in turn made the percentage of miner revenue from fees on the ETH network reach a monthly low of 36.145%, according to market insight provider Glassnode.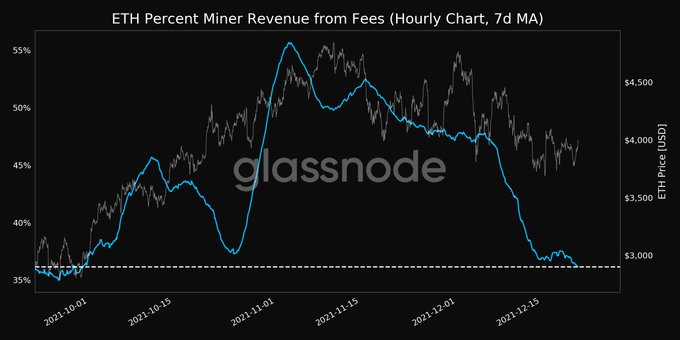 High gas fees have grappled the Ethereum network throughout 2021, given that it has increased by ten times since the fourth quarter of last year.
Data analytic firm IntoTheBlock acknowledged that high demand was driving the fees upwards, and despite this, users were still willing to pay to utilize the ETH network.
Meanwhile, whale addresses on the Ethereum network have been on an accumulation spree. Crypto insight provider Santiment confirmed:
"Billionaire addresses with 100k to 10m ETH have accumulated $5.58B of ETH (1.41M coins) since Oct 1st, adding 2.8% more to their bags in these past ~2.5 months."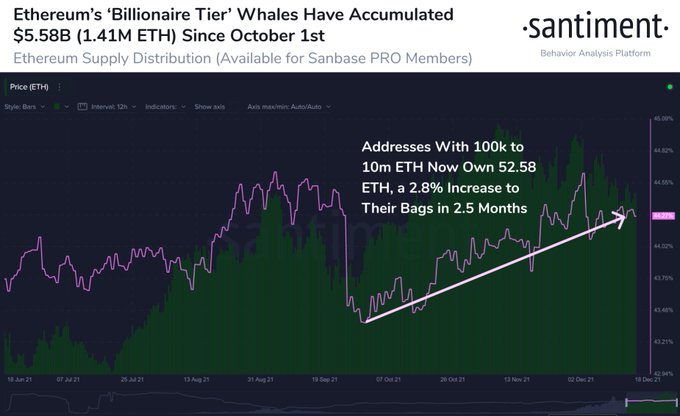 Holding is a favoured strategy in the crypto market because coins are stored for future purposes other than speculation.
On the other hand, economic activities happening on the Ethereum network have been instrumental to holders. IntoTheBlock stated:
"Ether holders have regardless benefited from the economic activity taking place on Ethereum. Since the implementation of EIP-1559, a high percentage of the ETH paid in fees (85% on average) is burnt, effectively removing this supply from inflation."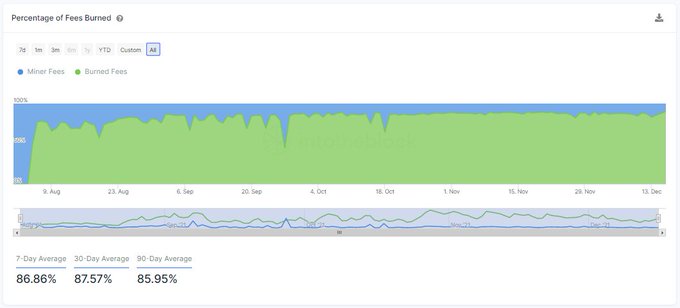 Furthermore, the high transaction volume experienced on the ETH network is making the second-largest cryptocurrency an engine of economic activity. For instance, the total volume processed between Ethereum and stablecoins has tripled since the fourth quarter of 2020.
Therefore, various use cases have been driving transaction volume up, given that Ethereum is one of the sought-after networks in the booming decentralized finance (DeFi) and non-fungible tokens (NFTs) sectors.
Image source: Shutterstock
Ethereum Fees Have Grown 10-Fold Since Q4 2020, Showing High Demand and Willingness to Pay
Read More