Ethereum Price Set to Reach $2,000 When the Correction is Over, Altcoins to Outperform Bitcoin
While Bitcoin is seeing a mild consolidation after a few days of a massive bull run, Ethereum (ETH) has also retraced slightly, dropping 5.3% in the past 24 hours. Ethereum remains trading strongly above the $1,000 level, at $1,066 at the time of writing.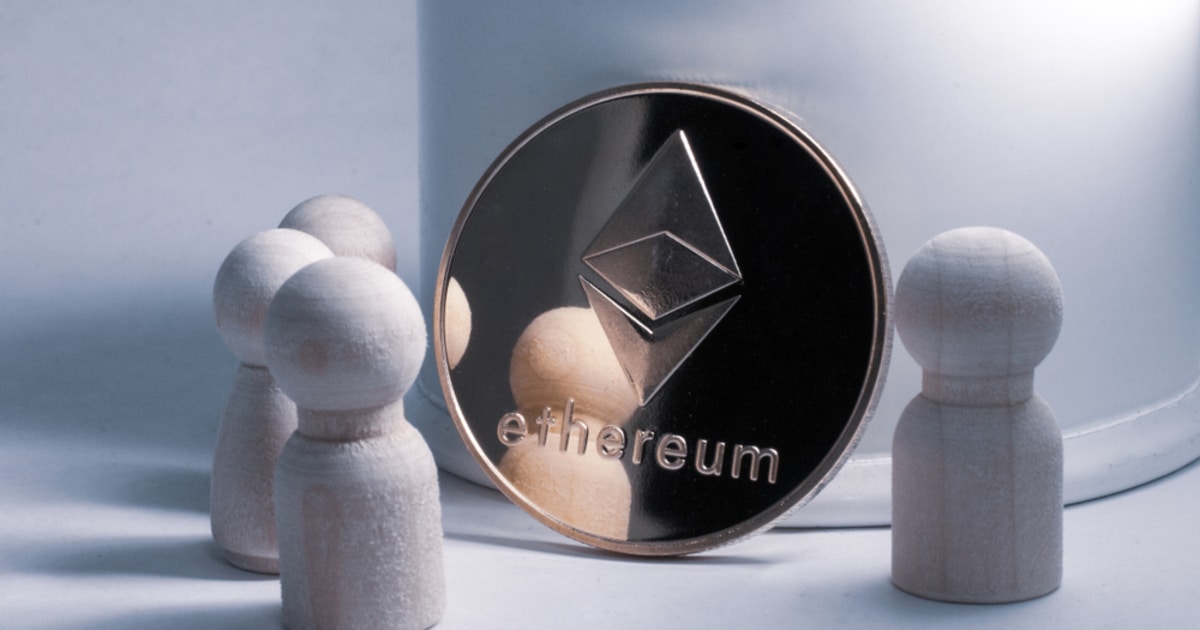 As Bitcoin retraces, some analysts believe that this could be a good opportunity for altcoins. Currently, the large cap altcoins are reacting differently to Bitcoin's consolidation, with Litecoin (LTC) losing 4.4%, Cardano (ADA) dipping 3.1%, Polkadot (DOT) gaining 2.4%, Chainlink (LINK) dropping 5.7%, Bitcoin SV (BSV) up by 6.9%, and Synthetix Network Token (SNX) gaining 10%.
In the past 24 hours, Ethereum has retested the levels of under $900, hitting lows of around $915. Cryptocurrency trader Michael van de Poppe commented on the outlook for ETH, saying once the correction is over, Ethereum's price could head towards $2,000:
"#Ethereum has hit the first level of interest here around $900. It's looking for a new higher low after this higher high, which is natural. Also eyes on the $700 region. If that correction is over, $ETH is ready for $2,000+."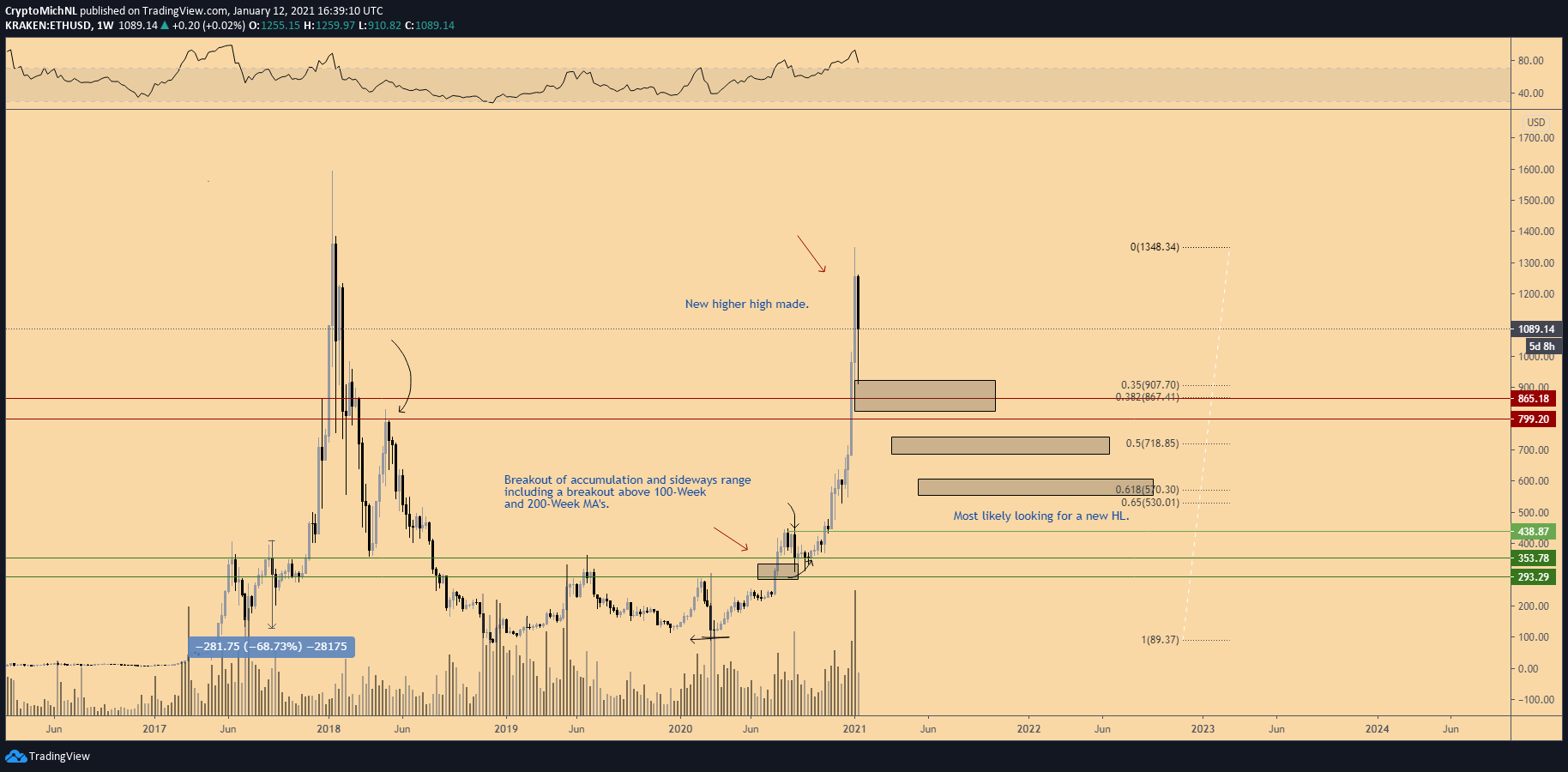 Source: TradingView via Twitter
Another analyst commented that since the $900 has been held, the local high for Ethereum could be re-tested. After hitting the lows of under $920, Ethereum has recovered, and headed above $1,000. However, after ETH reached around $1,150, ETH re-tested the support again, and headed towards $987. Cryptocurrency trader Josh Rager commented on ETH's correction:
"Breaking back down after the short term surge. Nice bounce at $980 and looking for this move back up, want to see a close back above $1140 before I feel good about buying more for long term spot position."
The cryptocurrency trader believes that $1,140 would act as a critical level before Ethereum's price could head higher in the near future.
According to Michael van de Poppe, the altcoin market capitalization looks positive, as the $200 billion area would act as a support level. He added:
"The #altcoin market capitalization is looking super bright here. Currently, we should be resting on the $200 billion areas for support. As long as that holds, the next altcoin run will bring the market towards $440 and $550 billion."
Image source: Shutterstock
Altcoins Plunge as Bitcoin Sees Massive Retracement, Analyst says Altseason Could Outperform BTC
Read More