Ethereum Price Yearly Trend Suggests Bull Run Ahead, ETH Deposits Doubled in the Last 20 Days
Ethereum has retraced slightly in the past 24 hours, dropping over 1.4%, and is currently trading at $583 at press time. Although Bitcoin's price has been able to gain bullish momentum in the past week, driving its price above $19,000 and stabilizing above it, Ethereum has yet to push past its critical $600 level.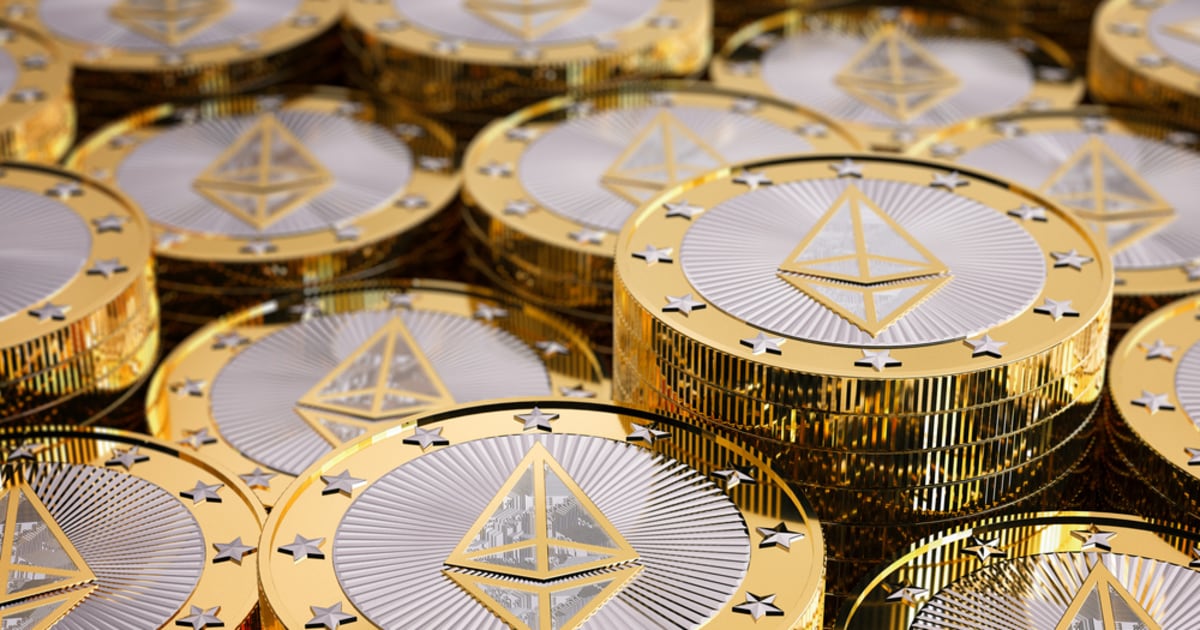 Since Ethereum 2.0 Beacon Chain has been launched, Ethereum has been struggling to maintain its price above $600, which the cryptocurrency ultimately has seen dips following. Ethereum 2.0 Phase 0 was launched on Dec. 1, and currently, the total value staked on the blockchain has crossed 1,500,000 ETH.
Ethereum has seen a record of ETH deposited into its deposit contract ahead of its launch, which was what made the launch of the Beacon Chain possible. Many investors were bullish on ETH ahead of its launch, when an enormous amount of ETH was deposited.
Prior to the launch of the Beacon Chain, Ethereum was trading at a high of $632, however, Ether's price plunged soon after by 9 percent, trading at lows of $571. Ethereum's transition to proof-of-stake will allow the blockchain to see upgrades including sharding, which would improve scalability. The Ether currently staked would likely be locked up until Phase 1.5 of Ethereum 2.0, which is scheduled for late 2021 to early 2022.
Cryptocurrency analytics firm Glassnode recently noted that the total value staked on Ethreum has reached over 1.5 million ETH, and that deposits have been fairly constant over the past few weeks. Glassnode explained:
"The total value staked in the #Ethereum 2.0 deposit contract just crossed 1,500,000 ETH. Deposits have been fairly constant over the past weeks – the amount of ETH in the contract has doubled in the last 20 days."
As ETH deposits are steadily increasing, analysts are bullish on ETH's price as Bitcoin has been attempting to hit a new all-time high. An altcoin analyst recently noted that Ethereum has started its run every December in the past three years, with at least over 100 percent in return on investment (ROI) in the following months.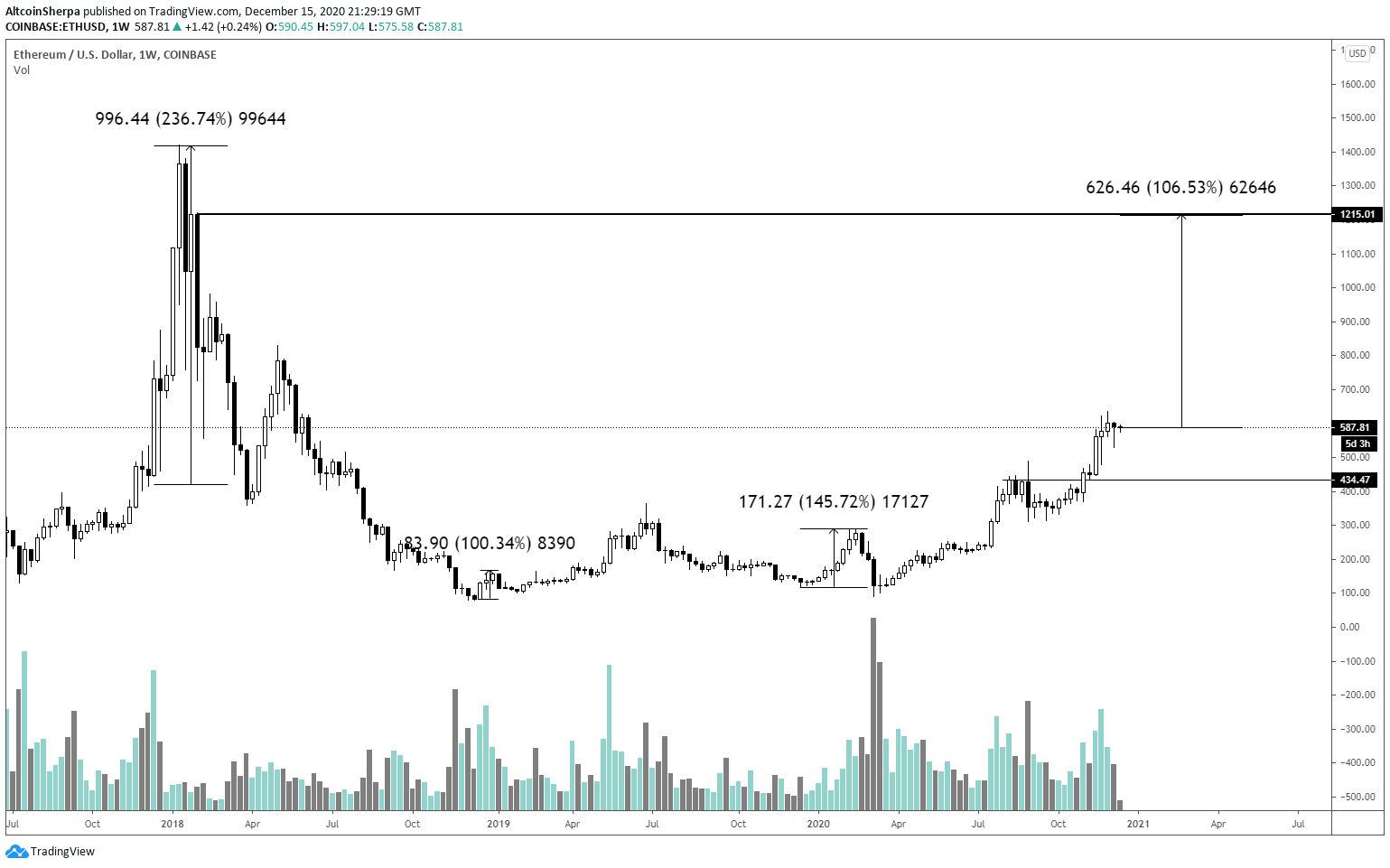 The analyst explained:
"$ETH has started its run every December the last 3 years with at least 100%+ ROI over the following months. What makes you think this year will be any different? #Ethereum to $1000+ within the next few months IMO."
Image source: Shutterstock
Ethereum Addresses Hit a 35-Month High, ETH Price Predictions are Bullish
Read More