Ethereum Retests Support as ETH Whales Remain Patient While Altcoin Market Slumps
In the past 24 hours, the cryptocurrency market has faced a steep correction, with Bitcoin (BTC) losing over 3%, and Ethereum (ETH) dropping over 5%. Bitcoin's price dropped to lows of $22,190, while Ethereum tested its support at $600.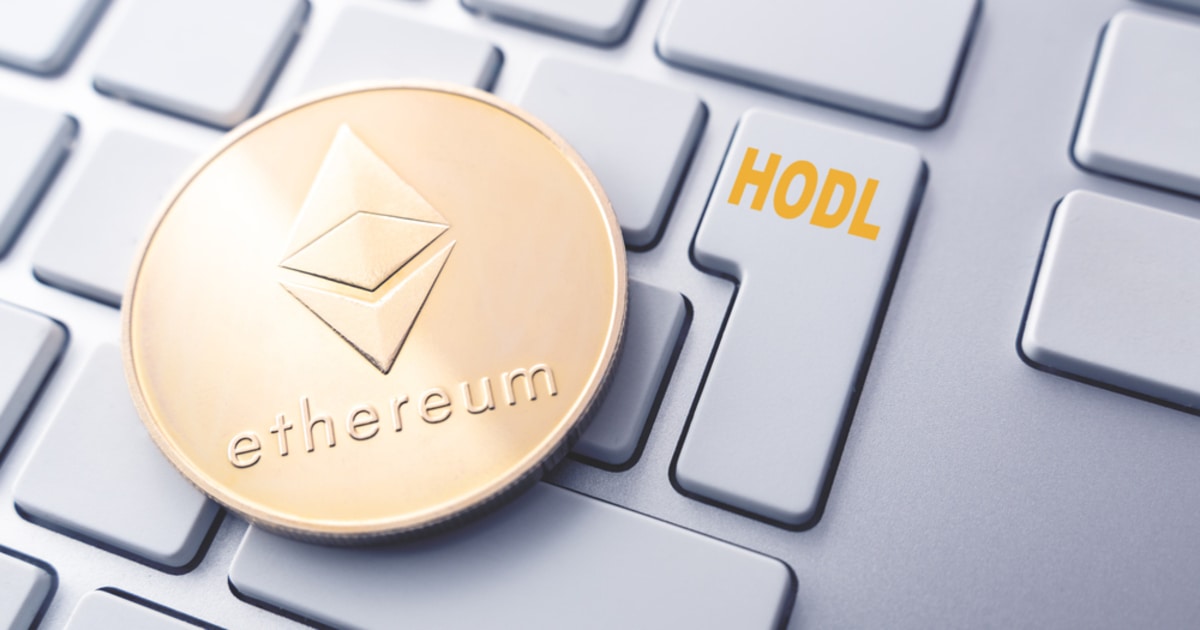 The cryptocurrency market has been riding off Bitcoin's bullish momentum, with many altcoins rallying 15 to 30% in the past week. However, Bitcoin and most large cap altcoins retraced in the past 24 hours.
In a matter of hours, Ethereum traded from around $645 and dropped to lows of $597, breaking its support at $600. However, ETH managed to find strength around its support level at $600, and quickly recovered to trade above it. Ethereum has recovered slightly and is now trading at $612.
Crypto analytics firm Santiment's data showed that the Ethereum addresses holding 1-100 ETH are seeing their lowest collective amounts this month. However, smaller ETH addresses are still growing, while Ethereum whales, holding more than $100,000 are staying patient. Santiment explained further:
"The amount of #Ethereum continues changing hands, as the # of addresses with 1-100 $ETH are holding their lowest collective amounts this month. However, smaller addresses are growing encouragingly, and whales with at least 100K ($61.6M) staying patient."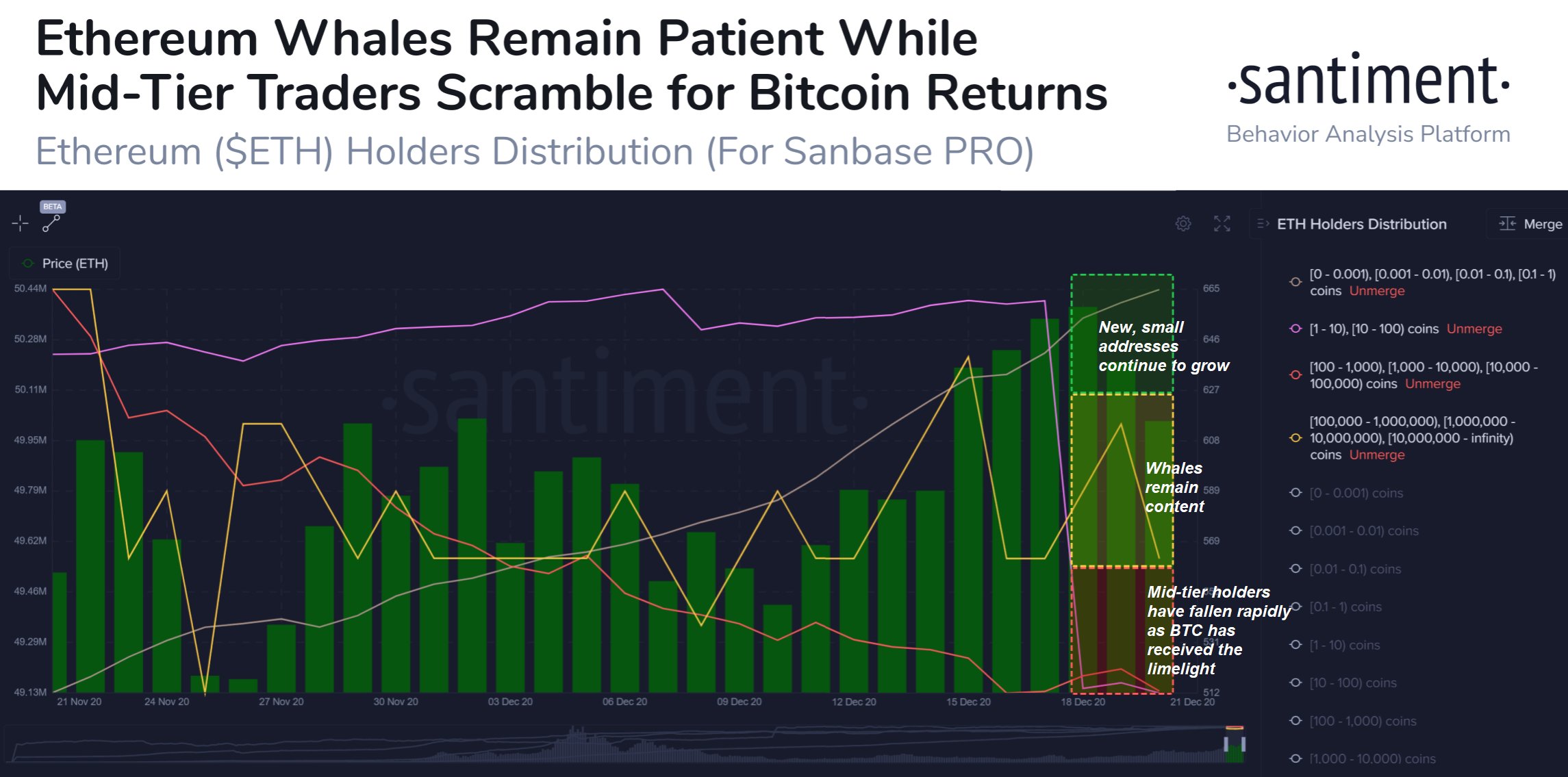 A cryptocurrency trader recently commented on Ethereum's retest of the support level, saying:
"The retest was bullish for $ETH imo. Send it now to $700."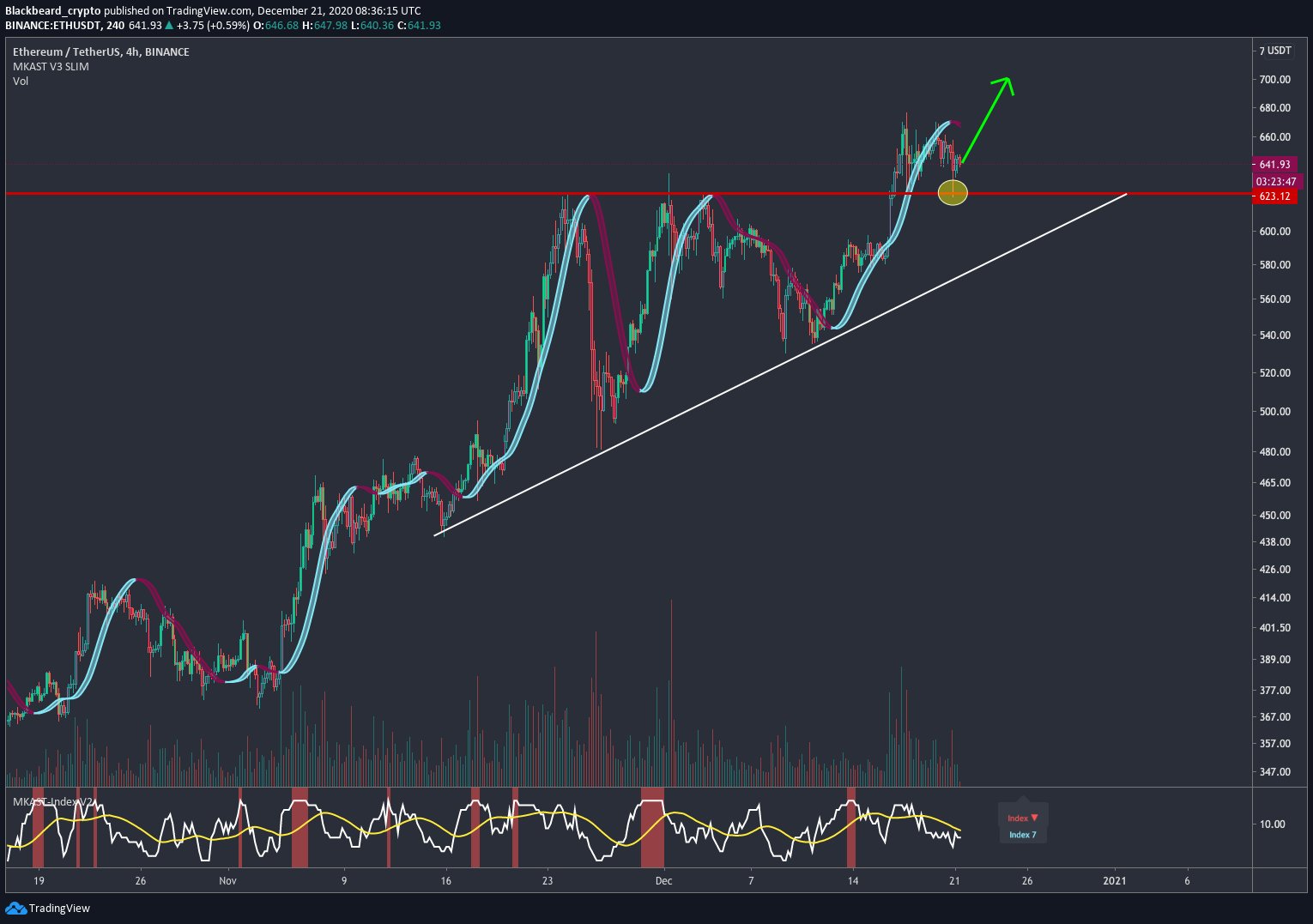 Another cryptocurrency analyst suggested that Ethereum is on its way to flip its resistance level into a support level:
"$ETH. Retesting ASCending triangle breakout, trying to flip it as support, something that we already saw back in Nov."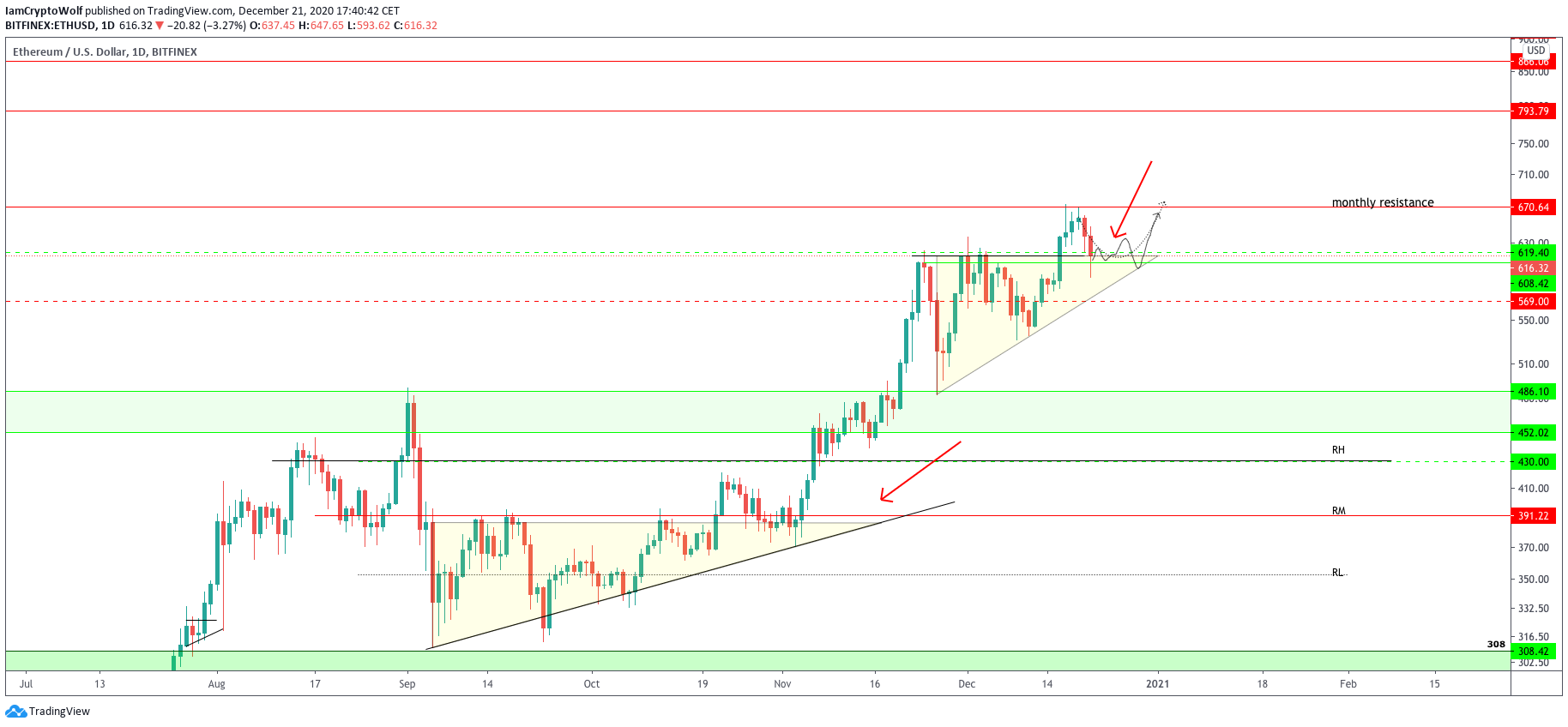 However, not all analysts believe that Ethereum could just see a straight surge. A crypto analyst believes that Ethereum is bullish, but ETH could see a correction in the coming months. The analyst explained:
"$ETH - Is bullish but.... I'm looking for a correction over the coming weeks and months (much depends on BTC of course and ETHBTC) Weekly Stoch RSI has been nailing tops on eth. 'Its not the thinking that makes the money, it's the sitting and waiting that makes the money.'"
Image source: Shutterstock
Has Ethereum Underperformed Against Bitcoin? Here's What the Data Says
Read More