Ethereum's Revenue Hit $9.9B in 2021 as ETH Emerges as the Most Searched Project
Ethereum (ETH) scaled the heights in 2021 by generating revenue to the tune of $9.9 billion, thanks to a couple of use cases on its network.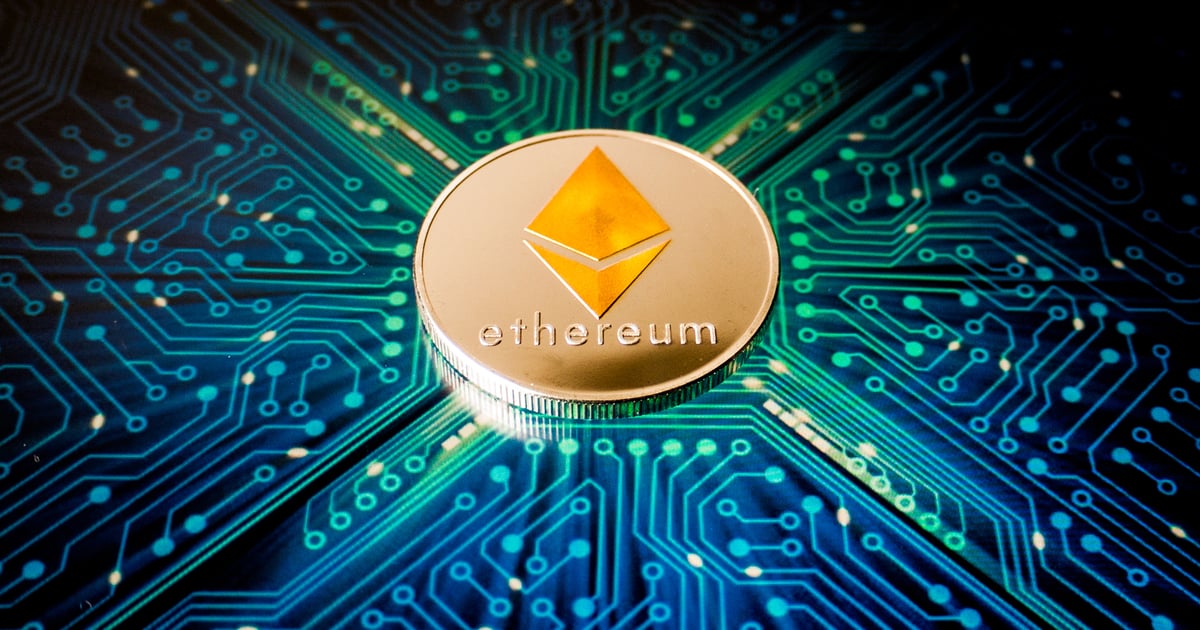 The second-largest cryptocurrency also closed 2021 on a high with an annual return rate of 399.2%, according to crypto insight provider CoinGecko.
On the other hand, Ethereum's on-chain volume increased by 36.4% on a year-to-date (YTD) basis, topping 2.14 billion ETH.
Ethereum has emerged as one of the sought-after networks in the booming decentralized finance (DeFi) and non-fungible tokens (NFTs) sectors. This explains why ETH is the most searched project as disclosed by market insight provider Token Terminal.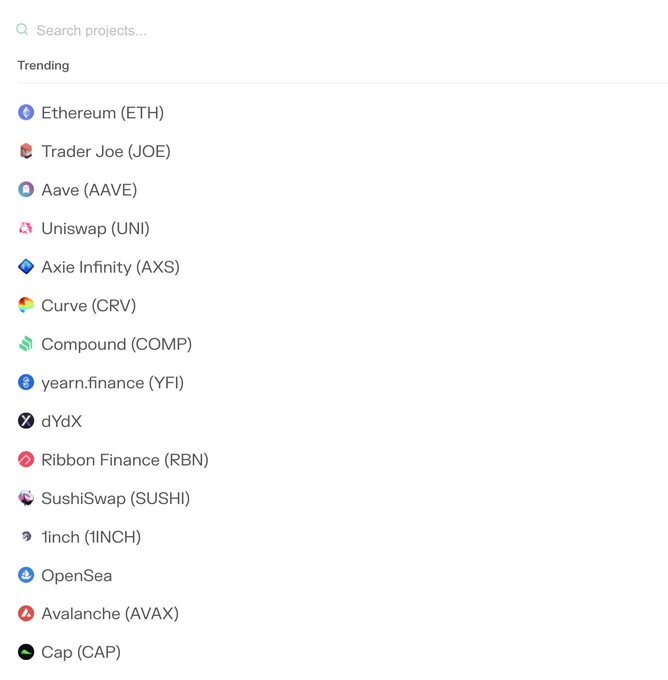 Taiwanese pop singer and musician Jay Chou recently entered the metaverse NFT market, earning nearly $10 million in the process. He follows in the footsteps of other celebrities like NBA star Stephen Curry and Singaporean singer Lin Junjie who also entered the NFT world by either purchasing or collaborating in NFTs.
Ethereum, together with other networks like Solana, Polkadot, and Cardano, provides smart contracts needed in the DeFi and NFT industries.
Meanwhile, the aggregate stablecoin supply hit $145.8 billion. On-chain analyst Dylan LeClair confirmed:
"The explosive growth of stablecoins in the crypto ecosystem has been fascinating to watch, to say the least. Aggregate stablecoin supply now at $145 billion."
On the other hand, market analyst Michael van de Poppe believes that Ethereum needs to retest the $3,500, which will trigger a surge above $4,100. He stated:
"A beautiful retest of that region around $3,500, which should be enough for this correction. Clear confirmation = break above $4,100."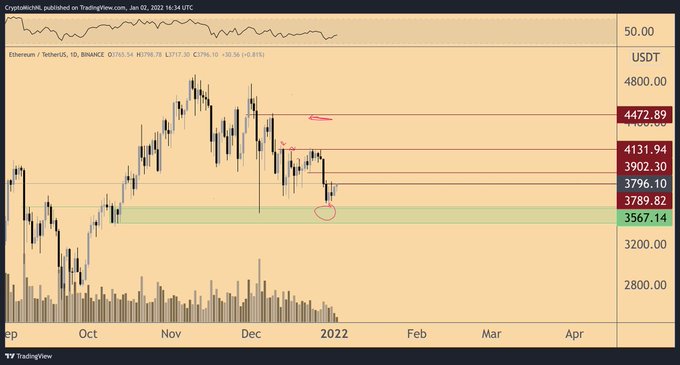 Ethereum was down by 1.2% in the last 24 hours to hit $3,777 during intraday trading, according to CoinGecko.
Image source: Shutterstock
Ethereum's Transaction Volume Scales the Heights by Topping 2.14B ETH in 2021
Read More