FC Barcelona Partners With Ownix to Create NFTs
FC Barcelona will start auctioning off Non Fungible Tokens (NFTs) based on photos videos featuring iconic moments from the club's history.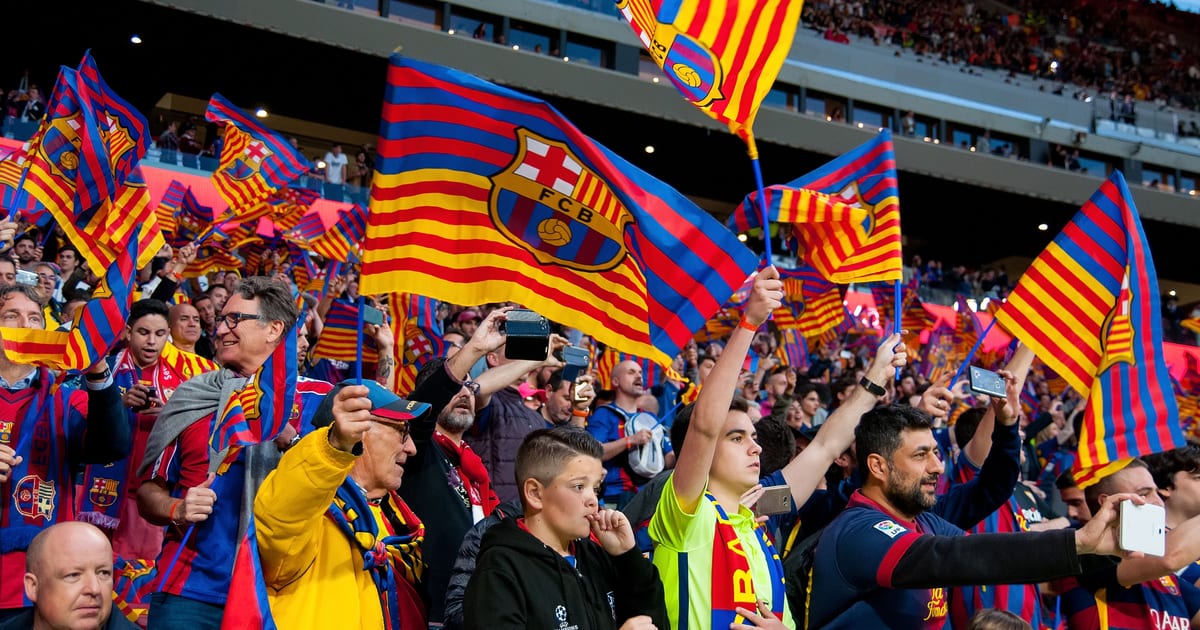 Barcelona, the world's most valuable football club according to Forbes, wants to be a "benchmark" in this type of newly-created digital assets. It has signed a partnership agreement with Ownix. The countdown timer on the Ownix website shows the official launch to take place on Nov 24.
Ownix is a premium marketplace for NFTs based on the standards of the Ethereum blockchain, a platform for sharing data that cannot be manipulated or changed.
It appears as if the club will allow fans to bid on clips of highlights in style similar to that of NBA Top Shot.
According to creator Dapper Labs, the NBA's Top Shot product is a blockchain-based trading card system that has generated over $230 in gross sales.
Although details about the Spanish club's NFTs are scarce now, fans eagerly wait to see how much the auctions would fetch.
At the NBA's Top Shot sale, a LeBron James highlight sold for $200,000.
"The agreement between FC Barcelona and Ownix is part of the Club's global expansion strategy and a further commitment to seek out new channels and formats to connect with new generations while providing a different form of interaction with their fans around the world," the LaLiga club said on its official website.
FC Barcelona has over 300 million fans globally. "Barça has a very large fanbase around the world and is leading the way in the digital domain with over 400 million followers in social networks. Given this scenario, the club is constantly looking for new ways to connect with its fans, and we believe that creating these NFTs is a unique opportunity to continue growing and consolidating the Barça brand," Joan Laporta, President of FC Barcelona, said in a statement.
NFTs are unique, unalterable digital assets stored on a digital ledger and compared to pieces of art in the physical world. These include easily-reproducible items such as photos, videos, audio, and other types of digital files as unique items.
The decision made by the club also comes at a pivotal moment. Along with the firing of club coach Ronald Koeman, the club is also facing financial woes - with debts reported around $1.56 billion this summer.
The club's previous leadership was accused of reckless spending on a number of players on high wages that have subsequently underperformed.
Last year in February, Barca partnered with Chiliz, a fintech firm, to provide a blockchain-powered fan-engagement platform. Last June, the club sold out its first Barça Fan Tokens (BAR) of 600,000, recording a sale of $777 in less than 2 minutes.
Football clubs such as France based Paris Saint Germain (PSG), and Italy's Juventus has also launched a blockchain-based fan token. While Barca's European rivals, including Atletico Madrid, Porto, AS Roma and England's Liverpool, have already announced NFT deals.
Fan Tokens are virtual assets with a predefined value designed to enable purchases, sales, and other financial transactions. They provide corresponding values when compared to traditional fiat currencies.
Image source: Shutterstock
FC Barcelona Enters the Crypto Space with Blockchain-Propelled Fan Engagement Platform
Read More