FDIC Calls Out FTX US, Other Crypto Firms to Stop Misleading Users About Deposit Protection
The Federal Deposit Insurance Corporation (FDIC), a US government agency tasked with stabilizing the financial system in the event of bank failures, on Friday issued five cease-and-desist letters demanding five crypto-related firms stop making false and misleading statements about the availability of deposit insurance for their clients.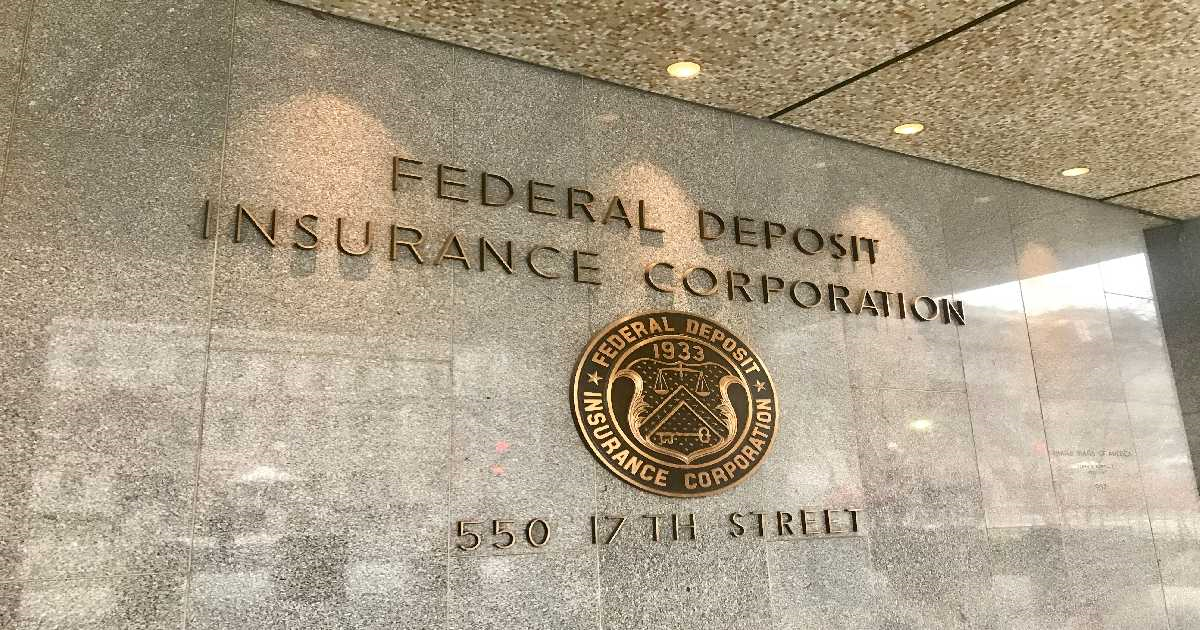 The FDIC ordered five firms behind certain crypto websites — including FTX US, Cryptonews.com, Cryptosec.info, SmartAsset.com, and FDICCrypto.com — to "take immediate corrective action to address false or misleading statements concerning whether their customers' funds were insured by the federal agency."
Under the Federal Deposit Insurance Act, the FDIC has the power to prohibit use of the agency's name or logo to imply customer funds are government insured when they are not.
In a statement, the regulator said: "Based upon evidence collected by the FDIC, each of these companies made false representations —including on their websites and social media accounts — stating or suggesting that certain crypto-related products are FDIC-insured or that stocks held in brokerage accounts are FDIC-insured."
Concerning the case surrounding FTX.US, the FDIC's letter cited a tweet from FTX. US President Brett Harrison that claims "direct deposits from employers to FTX and stocks are held in FDIC-insured accounts."
For the other case, the cease-and-desist letter pointed out that SmartAsset.com identified FTX as an FDIC-insured exchange.
In general, the agency regulator said such claims are false and misleading statements implying that uninsured products are FDIC-insured.
The letters directed the above-mentioned companies to immediately remove the statements that suggest any firms deposited with FTX are FDIC-insured.
FDIC has given 15 days to these crypto-related firms to provide written confirmation that they have complied with the requests.
So far, FTX.US and SmartAsset.com have responded and said they have removed such content from their respective company's online presence.
Harrison tweeted on Friday that he deleted the post and said the content didn't mean to indicate that crypto assets deposited in FTX are insured by the FDIC, but rather "USD deposits from employers were held at insured banks."
SmartAsset CEO and co-founder Michael Carvin also stated: "We are in communication with the FDIC to assess the matter and have removed the content at issue in the meantime."
Controversy Surrounding Voyager
Late last month, FDIC issued a Financial Institution Advisory Letter informing the general public that the regulator does not insure assets issued by non-banking institutions like crypto companies.
On 29th July, FDIC clashed with cryptocurrency brokerage Voyager Digital when it ordered the crypto lender to stop telling clients that their deposits are protected from losses by the Federal Deposit Insurance Corporation. The agency informed the public that such claims are not true.
Voyager mentioned its federally insured status on its website, social media accounts, and mobile app, the agency revealed.
FDIC said Voyager violated the Federal Deposit Insurance Act, which prohibits anyone from implying that deposits are insured when they are not.
Voyager Digital has a bank account with Metropolitan Commercial Bank of New York. The FDIC said that the account is insured.
But the agency clarified that customers opening and using accounts on the Voyager Digital platform are not insured.
Image source: Shutterstock
US Financial Regulators Aiming at How Banks Could Hold Bitcoin & Crypto Assets, Says FDIC Chairperson
Read More