First Bitcoin Car Heads to the 105th Running of the Indianapolis 500
The world's first Bitcoin car is ready to race off and go public, demonstrating its power and influence in the world of racing.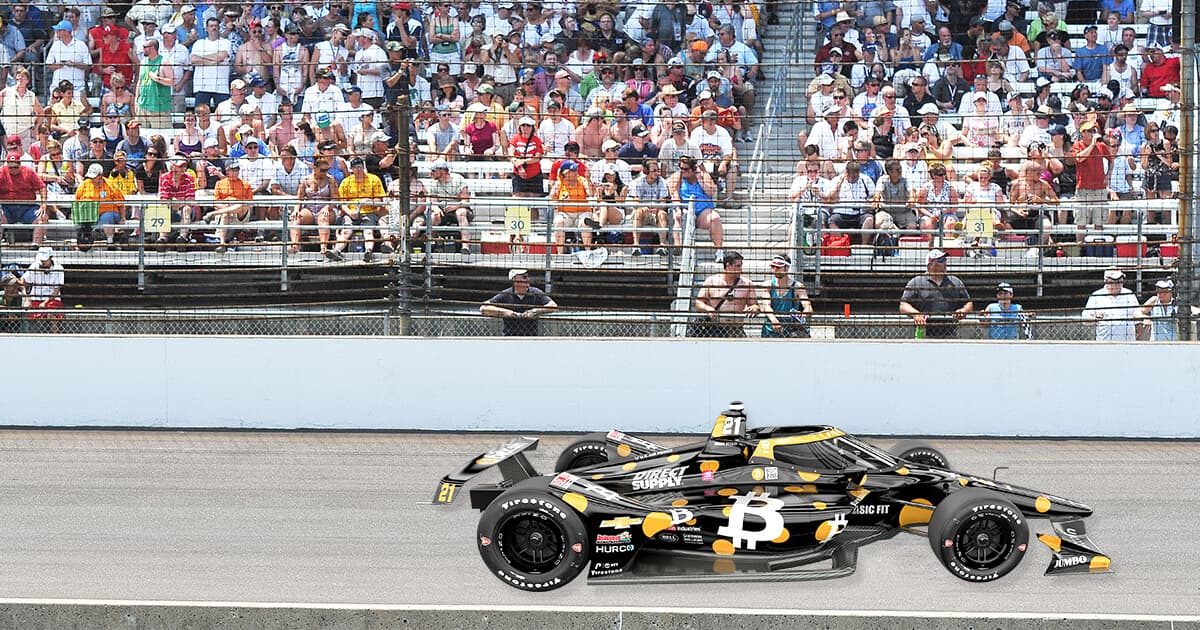 Ed Carpenter Racing (ECR) announced Wednesday that the team will enter the No.21 Bitcoin Chevrolet for the race. The Bitcoin Car will race in the Indianapolis 500 on the 30th of this month.
This black racing car, spotted with orange Bitcoin icons, will be driven by Rinus VeeKay, one of ECR's lead drivers. ECR said that this is the first sponsorship in the history of racing that involves a decentralized entity. Meanwhile, Jack Mallers, the founder of remittance company Strike, welcomed this partnership through his Medium platform. He said he was excited about this opportunity, as it will be meaningful to the development of cryptocurrency. Mallers said:
"Ed chose to race for human freedom, financial literacy, financial inclusivity, savings technology, and Bitcoin open-source development."
ECR offers a Bitcoin payment option to its staff
This is a non-traditional collaboration for the Indianapolis 500 as the sponsorship will allow the car to be crowdfunded. Through this partnership, Mallers hopes to raise funding for the open-source development of the Bitcoin network, as well as generate donations for the racing car. He proposes allocating 70% to Bitcoin's open-source development, with the remaining 30% going towards funding the car.
Once the necessary capital is obtained to fund the car, the 30% will be redirected towards a charity focused on providing monetary relief to the Riley Hospital. Attached to the car is a QR code for the donation. Mallers said that he hopes the Bitcoin car will run to "raise awareness about Bitcoin and its open-source development." As part of the agreement, ECR will also be the first IndyCar team to offer Bitcoin payment options to their staff, allowing for a more flexible and active relationship.
In regards to racing, Crypto.com, a Hong Kong-based crypto exchange platform, partnered with Aston Martin Formula 1 a few months ago, providing exposure for the crypto trading platform through this sponsorship.
Image source: Shutterstock
Crypto.com to bring Crypto to Formula 1 through Partnership with Aston Martin
Read More