FTX Downfall Leaves Crypto Market in FUD Sentiment
The collapse of cryptocurrency exchange FTX on November 8, has created another big downturn in the already gloomy crypto industry.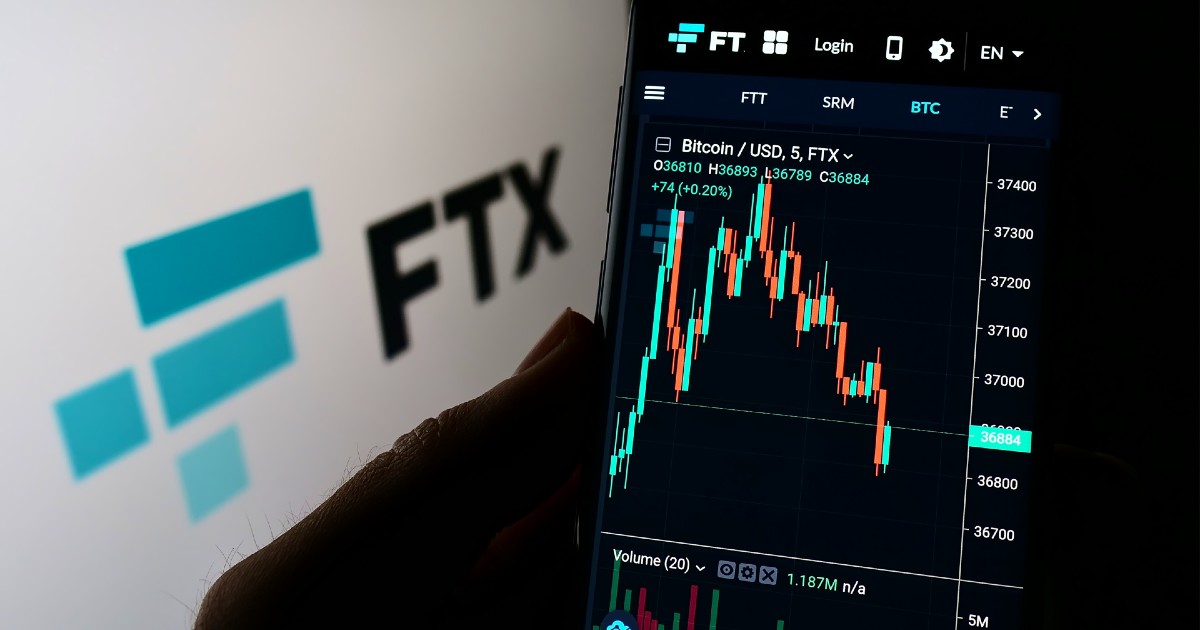 Bitcoin has collapsed 11.6%, while Ethereum has witnessed a collapse of 15%, according to data from CoinGecko.
While FTX native token FTT has fallen 71.6%, CoinGecko showed, and the firm's net crypto asset holdings have plunged 83% in just the past two days.
Coinmarketcap and Yahoo Finance charts have shown that the total market capitalization for all crypto assets has fallen by more than 11% from $1.03 trillion to $915 billion.
The catalyst to the crypto market downturn was the sudden move made by Binance to acquire FTX following months of tensions between the two crypto exchanges.
The first investor that funded FTX was Binance, the largest global crypto exchange.
Binance CEO Changpeng Zhao (CZ), tweeted on Tuesday, "this afternoon, FTX asked for our help. There is a significant liquidity crunch."
"To protect users, we signed a non-binding [letter of intent], intending to fully acquire http://FTX.com and help cover the liquidity crunch. We will be conducting a full [due diligence] in the coming days," he added.
FTX CEO Sam Bankman-Fried, until recently, had been buying up crypto firms struggling due to a credit crunch caused by the sudden collapse of the cryptocurrencies Luna and UST or TerraUSD.
However, that has left a liquidity crunch at FTX, which indicates a potential for selling cryptos to attract finances.
Analysts have stated that if the merger between the two crypto exchanges goes through, crypto firms could face even tougher business competition at a time when trading volumes have shrunk drastically.
Data from crypto indexing platform Nomics has shown that the total crypto trading volumes worldwide in 2022 have fallen by 21% to $86 trillion across exchanges. Binance accounted for 21.7% of the total global crypto trading volume, while FTX held a 3.96% share during that period.
Other rival crypto exchanges have also faced the brunt of the tussle between Binance and FTX. Coinbase Global saw its shares close 11% lower Tuesday, from $54.50 to $50.83.
While Robinhood, where Bankman-Fried holds a 7.6% stake, plunged 19% Tuesday - their steepest decline since August 2021.
The merger would also eliminate Binance's main competitor and may potentially give Binance a US presence it does not currently have.
However, the merger may potentially take time to get finalised as Bankman-Fried has been testifying in Congress, while Binance has reportedly faced probes in the US by the US Securities and Exchange Commission as well as in the UK by the country's Financial Conduct Authority.
Prior to Binance's move to acquire FTX, CZ sold about $529 million in FTT on November 6 in response to "recent revelations that came to light." He did not provide clarification for the selloff.
Following the event, FTX witnessed an 83% plunge in net crypto asset holdings, adding to a dip in the company's stablecoin reserve by a total of 93% in the past two weeks and related withdrawals to near-zero.
According to a recent report by Reuters, FTX saw around $6 billion of withdrawals in the 72 hours before Tuesday morning. As a result, FTX has lost an estimated $14.6 billion dollars – nearly 94% of its total wealth, according to the Bloomberg Billionaire Index.
"On an average day, we have tens of millions of dollars of the net in/outflows. Things were mostly average until this weekend, a few days ago," Bankman-Fried wrote in a message to staff sent on Tuesday morning.
Investors have also suffered due to the downfall of FTX. Venture capital firm Sequoia had provided $420 million in a funding round that took the crypto exchange's valuation to $25 billion in October 2021.
FTX's valuation further increased to $32 billion in January 2022 following a $400 million investment injected by a consortium with Paradigm.
Image source: Shutterstock
Binance to Acquire FTX Global Amid Broader Market FUD
Read More