GameStop Sacks CFO, Lays Off Multiple Employees in A Fresh Turnaround Plan
GameStop, the largest video game retailer worldwide based in Texas, US, has sacked its Chief Financial Officer, Mike Recupero, and laid off several employees across departments. The layoffs, which were announced by the video game retailer through an internal memo to employees, are part of an aggressive turnaround plan, GameStop said.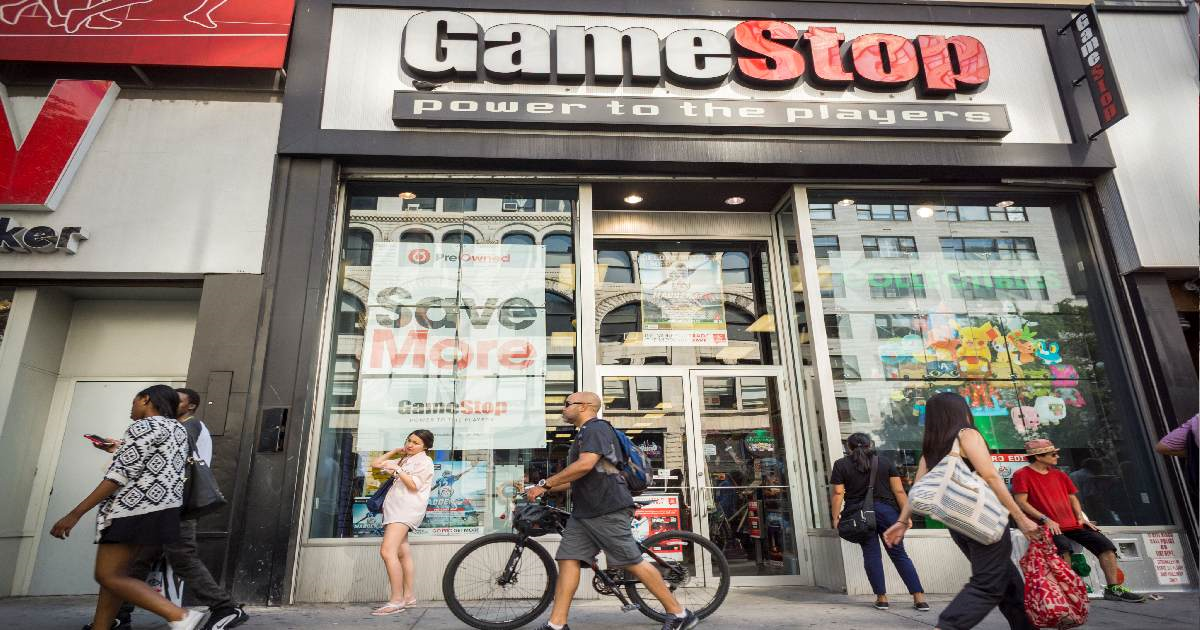 Recupero, who joined GameStop about a year ago, was sacked as the firm considered him not "the right culture fit" and he was "too hands off" – meaning that he appeared to put more responsibility in the hands of team leaders and was much less present in the team's day-to-day activities.
According to sources familiar with the events, GameStop Chairman Ryan Cohen was the one who triggered Recupero's sacking. The company has therefore said that Diana Jajeh, the Chief Accounting Officer at GameStop, will now become the new CFO.
The job cuts are on the side of the company's corporate section rather than its retail stores. Those with knowledge of the matter said that the layoffs are aimed to reduce bloat as GameStop now focuses on investing in other areas.
The brick-and-mortar retailer has been making attempts to reinvent itself to catch up with the videogame industry which is largely moving online.
GameStop hired Mr. Cohen last year to lead the company's turnaround initiative. The firm also brought fresh corporate leaders such as former Amazon executive, Matt Furlong, as its CEO, and another Amazon executive, Mike Recupero, as its Chief Financial Officer. Since the beginning of last year, GameStop hired more than 600 corporate staff.
In the memo sent to employees on Thursday, GameStop CEO Furlong stated that the firm has to take bold commitments as it invests in its digital future.
"This means eliminating excess costs and operating with an intense owner's mentality. Everyone in the organization must become even more hands-on and embrace a heightened level of accountability for results," Furlong said.
In a recent GameStop earnings call, Furlong said the firm has embraced efforts to refresh its brand and drive growth. He disclosed that the company has developed a redesigned app, attracted new users to its rewards program, and employed staff with backgrounds in e-commerce and blockchain gaming. He further said that GameStop plans to launch a marketplace for nonfungible tokens (NFTs) towards the end of this year.
Crypto Winter Concerns
Towards the end of May this year, the video game retailer launched a digital asset wallet for sending, receiving, and storing cryptocurrencies and NFTs ahead of its plans to launch an NFT marketplace later this year. The self-custodial Ethereum wallet is now available for download from GameStop's website.
GameStop jumped into NFT pursuits at a time when crypto and equities markets collapsed as a result of interest rate hikes to contain soaring global inflation. The current economic crisis has left the NFT market collapsing, with NFTs sales and active wallets dropping massively.
The NFT market and other blockchain-associated assets like cryptocurrency are facing difficulties with the ongoing market crash, as their monetary values have significantly evaporated.
GameStop is not the only firm that recently announced job cuts. Last month, prominent crypto companies laid off thousands of employees as they prepared to brace for a long crypto winter.
Coinbase cut 1,180 staff (about 18% of its workforce) and withdrew job offers. BlockFi laid off a fifth of its employees, Gemini fired 100 employees and Singapore-based Crypto.com reduced its workforce by 5%, about 260 people. These major firms recently downsized their workforce, citing cost reductions and the need for increased efficiency.
Image source: Shutterstock
Compass Mining to Cut Salaries, Spending and 15% Staff
Read More