Global Crypto Market Cap Sees a Flash Surge Above $2T on Altcoin's Gains
The price decline in the global cryptocurrency industry might be losing its steam as altcoins are rallying off to reprint their previous price highs.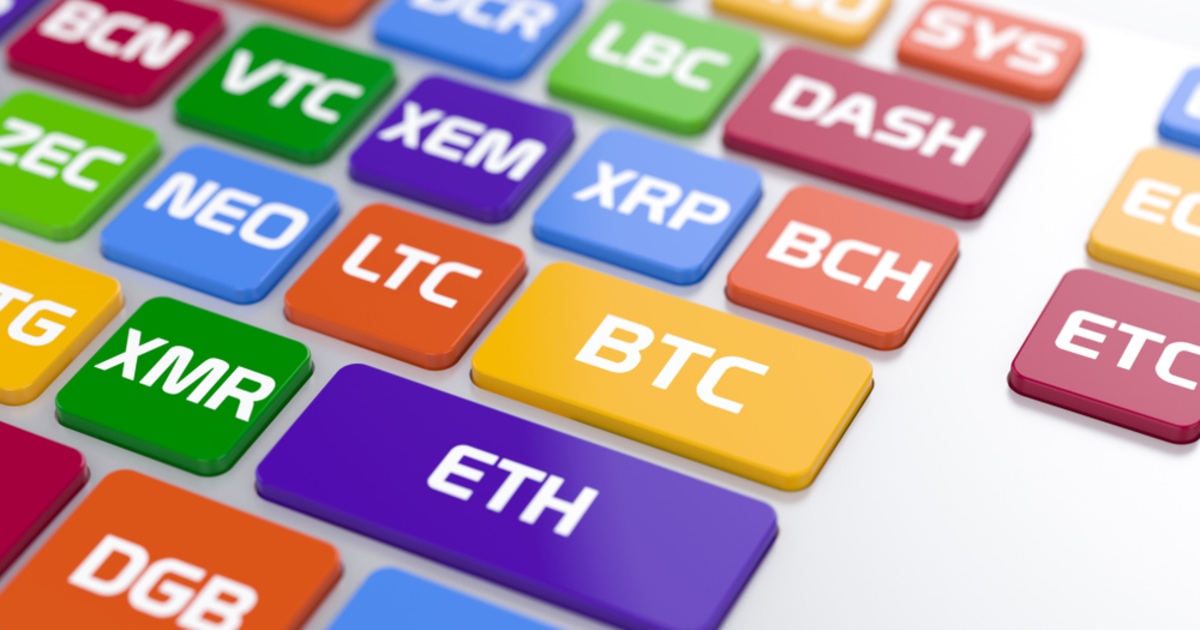 The growth in the price of top altcoins and coins based on Non-Fungible Token (NFTs) have helped push the global crypto market cap above $2 trillion for the first time since May.
According to data from Coingecko, the global market cap soared above this huge threshold briefly as calculated from 8,873 coins tracked over 489 cryptocurrency exchanges. The new high was pegged at $2,008,884,468,614 before paring off the gains.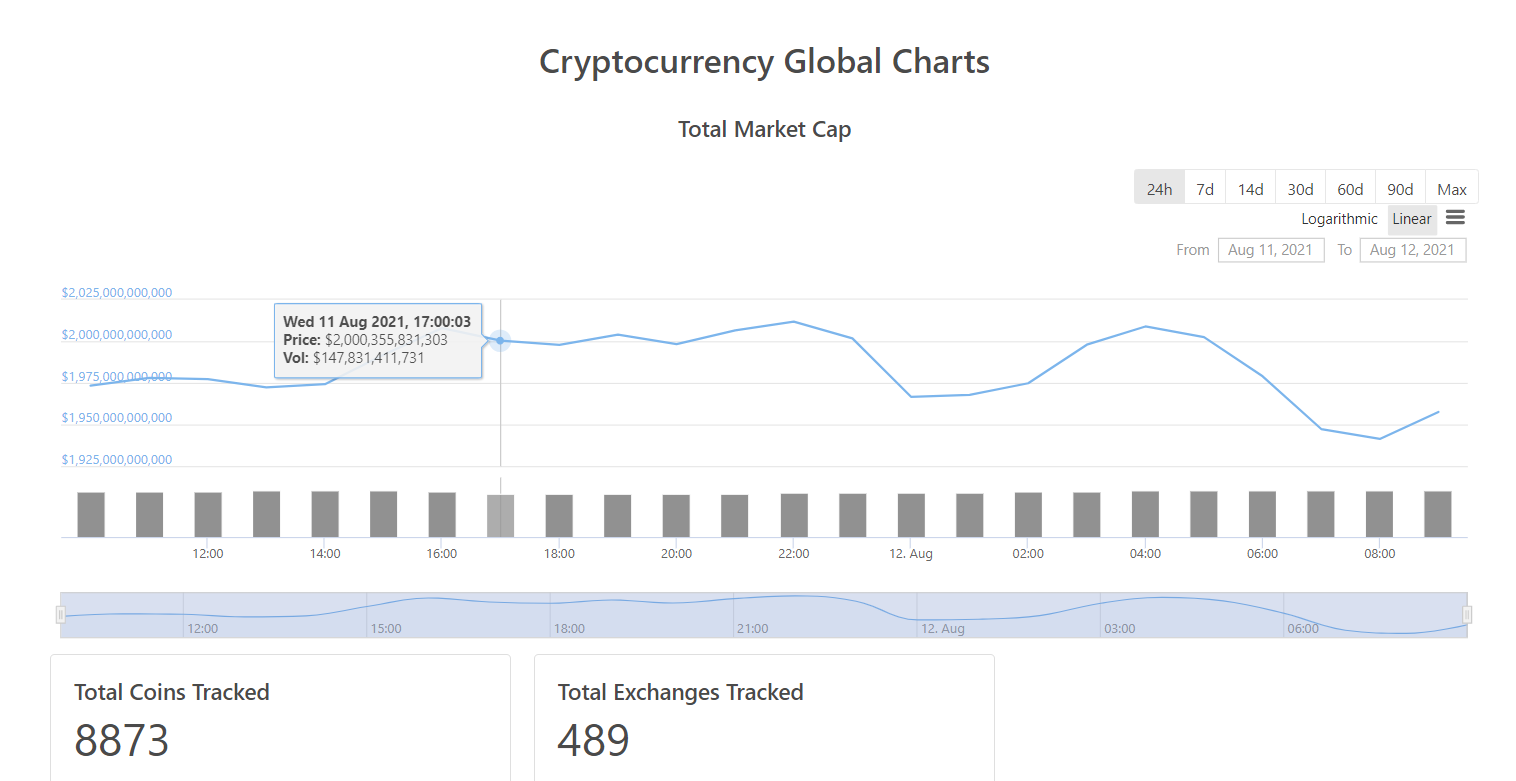 Altcoin Contribution to the Market Cap Growth
Upshoot in the price of Ethereum has contributed immensely to the growth of the global market cap. The coin stirred investors in the past week with the launch of the EIP 1559 upgrade and the occasional burning of Ether tokens. At present, Ethereum has surged to its monthly high of $3,269.21 in the past 24 hours, contributing as much as 19.4% to the global crypto market cap.
Binance Coin (BNB) is also a top altcoin whose $65.16 billion market cap has contributed to the overall growth of the combined market cap. Native to the Binance exchange, ranked as the world's largest digital currency exchange by trading volume, the coin is changing hands at $385.60, up by 0.34%, according to data from CoinMarketCap.
The 7-day gains from Cardano (ADA), XRP (XRP), Dogecoin (DOGE), Polkadot (DOT), Uniswap (UNI), as well as contributions from the top stablecoins, including USDT and USDC, has also contributed to the surge of the global crypto market cap above the $2 trillion thresholds.
The digital currency ecosystem is seeing enormous attention from investors, both retail and institutional.
The growth in the space has made several investors pump capital to back startups in the space and is also influencing the emergence of various Bitcoin investment products. In all, the influence of these adoption moves will be a continuous surge in the market cap, which will make the crypto ecosystem a stable and mature industry.
Image source: Shutterstock
Read More