GOP Senators Urge US Olympic Committee to Bar Athletes from Using Digital Yuan, China Rebukes Criticism
Three U.S. Republican senators urged United States Olympic & Paralympic Committee (USOPC) Monday to ban American athletes from acquiring or using the Chinese Communist Party's digital electronic currency Payment, or digital yuan (e-CNY), during the Beijing Winter Olympics in 2022. China rebukes their criticism.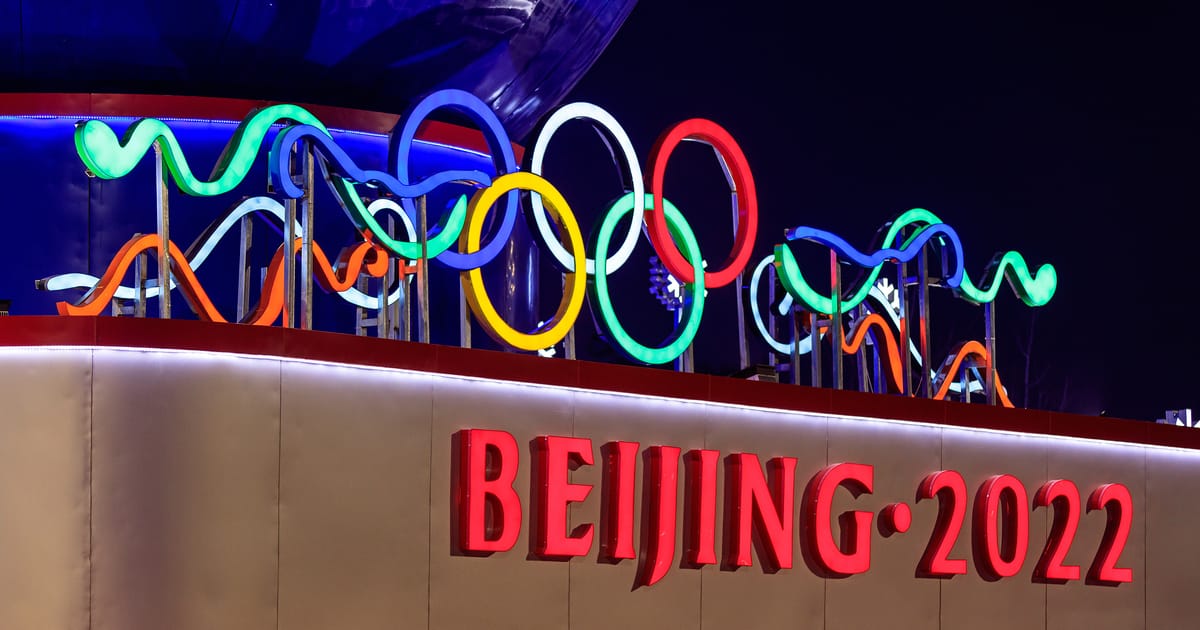 The letter to Susanne Lyons, the board chair of the United States Olympic & Paralympic Committee, composed by Marsha Blackburn, Roger Wicker, and Cynthia Lummis, calming the e-CNY is entirely manipulated by the People's Bank of China (PBOC) by accusing the central bank of tracing individuals' records.
As the CCP government has distributed free digital yuan during the trial stage in recent years, "Olympic athletes should be aware that the digital yuan may be used to surveil Chinese citizens and those visiting China on an unprecedented scale, with the hopes that they will maintain digital yuan wallets on their smartphones and continue to use it upon return," the statement said.
The Senators, who belong to the Committee on Commerce, Science, and Transportation, requested the administration a briefing in response to their request within 30 days, saying their concerns are reliable, for example, accusing WeChat Pay, a digital payment platform in mainland China are already being used to surveil, threaten, and arrest Chinese citizens.
"These concerns are especially pronounced given the Chinese Communist Party's use of new and emerging technologies to suppress the Uyghur minority, the people of Hong Kong, and those across China who strives for freedom of expression."
On Tuesday, Chinese Foreign Ministry spokesperson Zhao Lijian commented on its statement by criticizing lawmakers' "ignorant behaviour", urging politicians to respect the spirit of the Olympics Charter without politicizing sports. Zhao said at the daily press conference in Beijing, according to the South China Morning Post.
"We suggest they figure out what a digital currency really is. The US politicians should abide by the spirit stipulated in the Olympic Charter, stop making sports a political matter and stop making troubles out of the digital currency in China."
Zhao emphasised that Chinese digital currency is an inevitable product of the development of digital technology and conforms to the historical trend. Chinese law has made clear regulations to ensure data security.
The Chinese government published a white paper last Friday, aiming to escalate digital currency implementation during the Beijing Winter Olympics in 2022.
More than 20.8 million people in China opened a virtual wallet to store digital currency, spending Chinese e-CNY reached up to 34.5 billion yuan ($5.3 billion US dollars) in transactions, according to the PBOC. Last month, the administration issued 200,000 red packets containing 200 digital yuan worth of renminbi ($31) for each pocket through a lottery activity worth 40 million RMB (around $6.2 million in total).
China Prime Minister Li Keqiang said that the digital renminbi would digitize the circulating banknotes and has emphasized that the primary target market is in China, rather than an attempt to challenge the leading status and its dominance of the U.S. dollar.
Image source: Shutterstock
Top Chinese State-Owned Banks Promote Digital Yuan Ahead of Shanghai 'Shopping Festival'
Read More