HKD.com Fully Upgraded! A New Outlook Comes Out
HKD.com fully upgraded! A new image came out on April 28.
April 28- Hong Kong-based digital assets exchange HKD.com announced the completion of system upgrades. The system brings a new dynamic outlook by providing serval new features and functions, offering faster, accessible and safer trading experiences.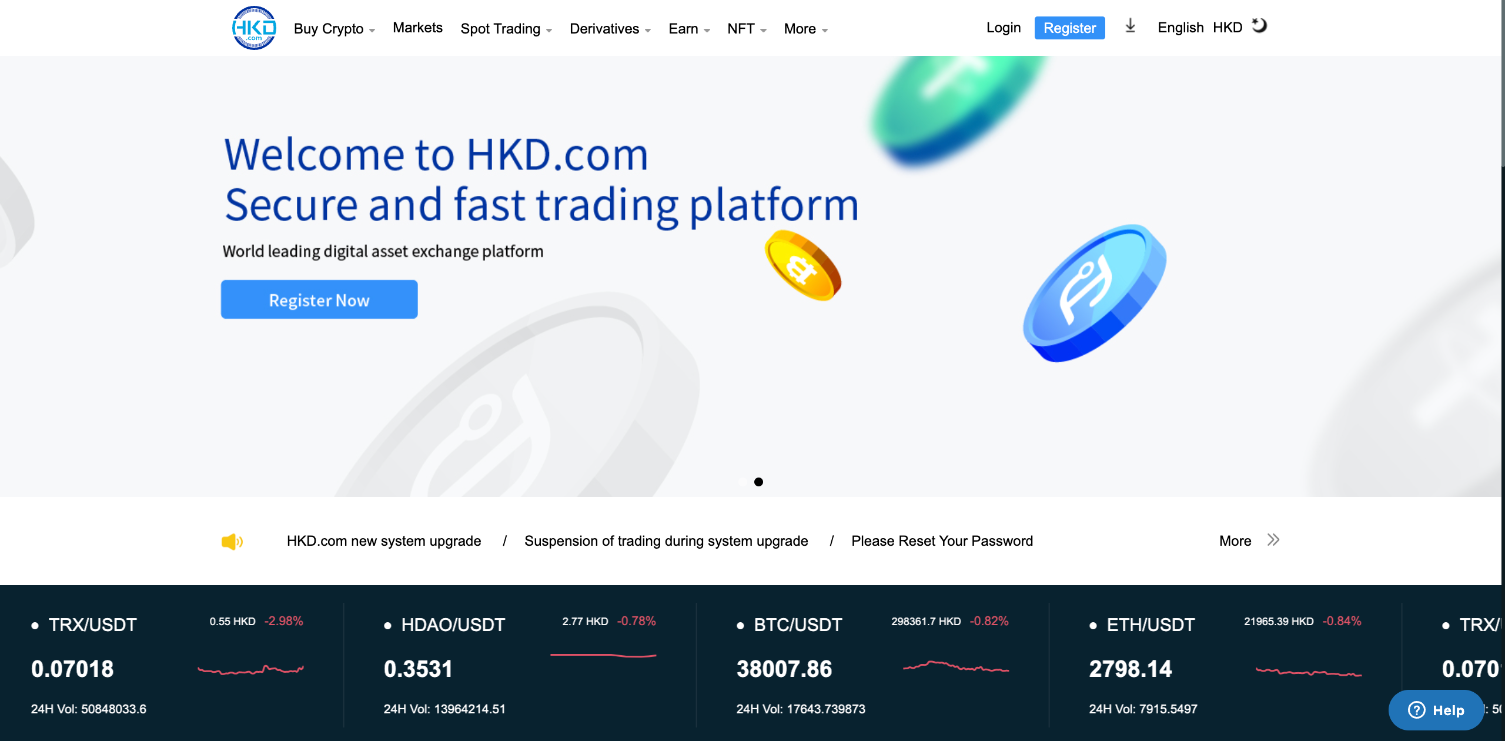 New Layout for webpage and mobile app
After serval months of work, HKD.com is pleased to announce a great leap in the interface of our webpage and mobile app in terms of User Interface (UI) and User Experience (UX) design.
The new design interface will be more user-friendly and accessible to our users and our trading platform will be demonstrable to multiple cryptocurrencies instantly. Besides, users can interchange the platform's layout by switching to either day or night mode according to their preference, satisfying users' custom and personal habits.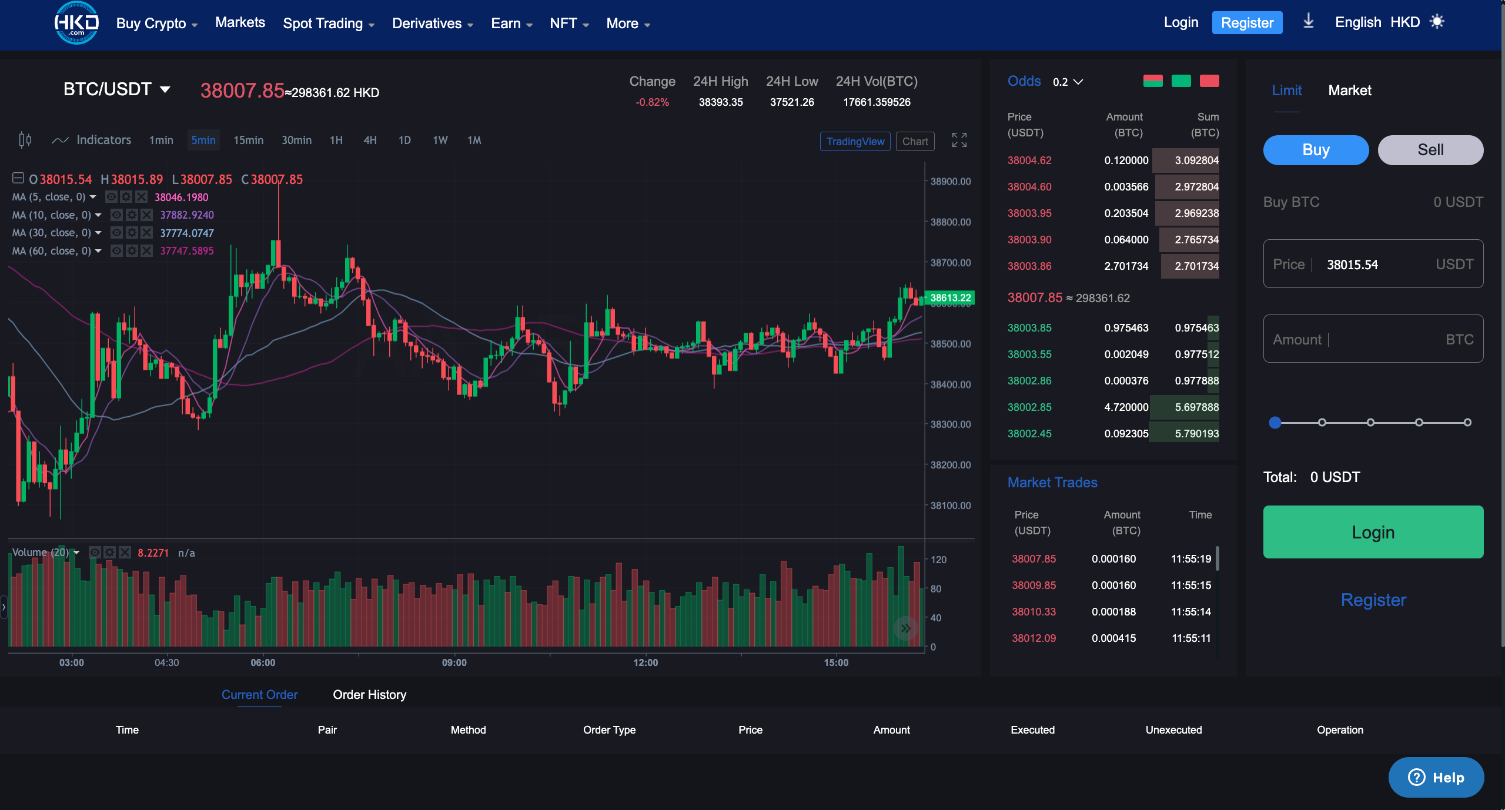 Open registrations to C2C businesses globally! More flexibility on trading.
The optimisation of HKD.com not only reflects the system upgrade and the improvement of user experience enhancement, but the platform also opens registrations to global C2C businesses. International traders, including buyers and sellers for Over-the-counter (OTC), can match their own preferences through our C2C trading platform. Buyers can set and choose their favourite retailers, while sellers can anchor their own custom prices.
As a result, customers can enjoy more flexibility in trading stablecoins—no more restrictions or limitations for trading as a businessman.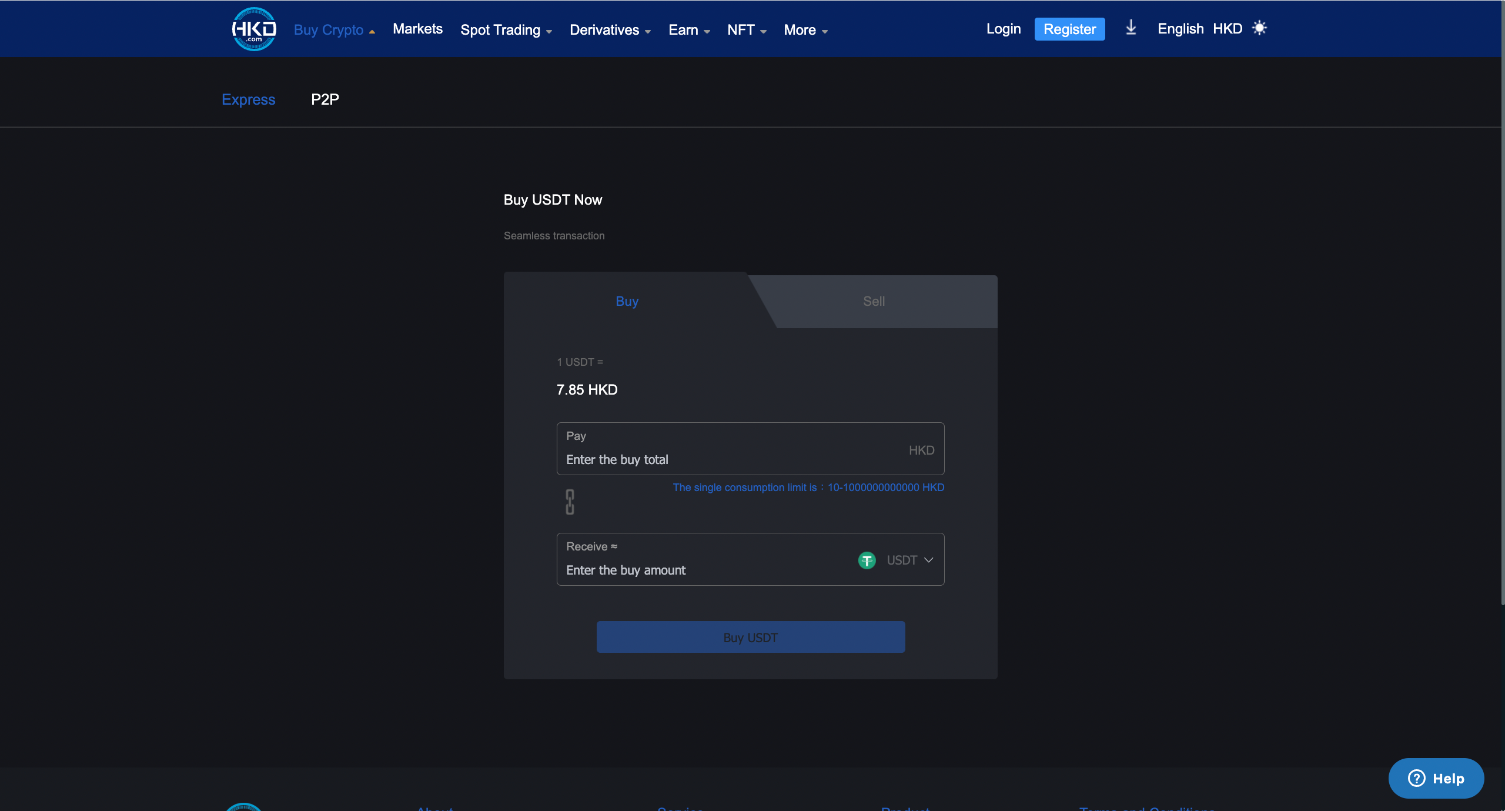 Simplify the trading process with a quicker and smoother speed
The current upgraded version of the system is much easier to use under our security protection. We simplify the whole trading process by removing unnecessary trading steps and obstacles so that our customers can save time by speeding up trading in all-in-one procedures!
Furthermore, the core trading system structure also has been improved. In this upgrade, HKD.com has dedicated to strengthening the trading speed and introducing multiple layers of security, stability and trading safety. The trading platform has also added a new fingerprint login access feature for better reliability of our trading platform.
This is just the first step for us as the blueprint of optimizations. We promise to keep improving and upgrading actively. For our next stage, we expect to introduce functions like contract trading in the hope of bringing refreshing ideas to our customers.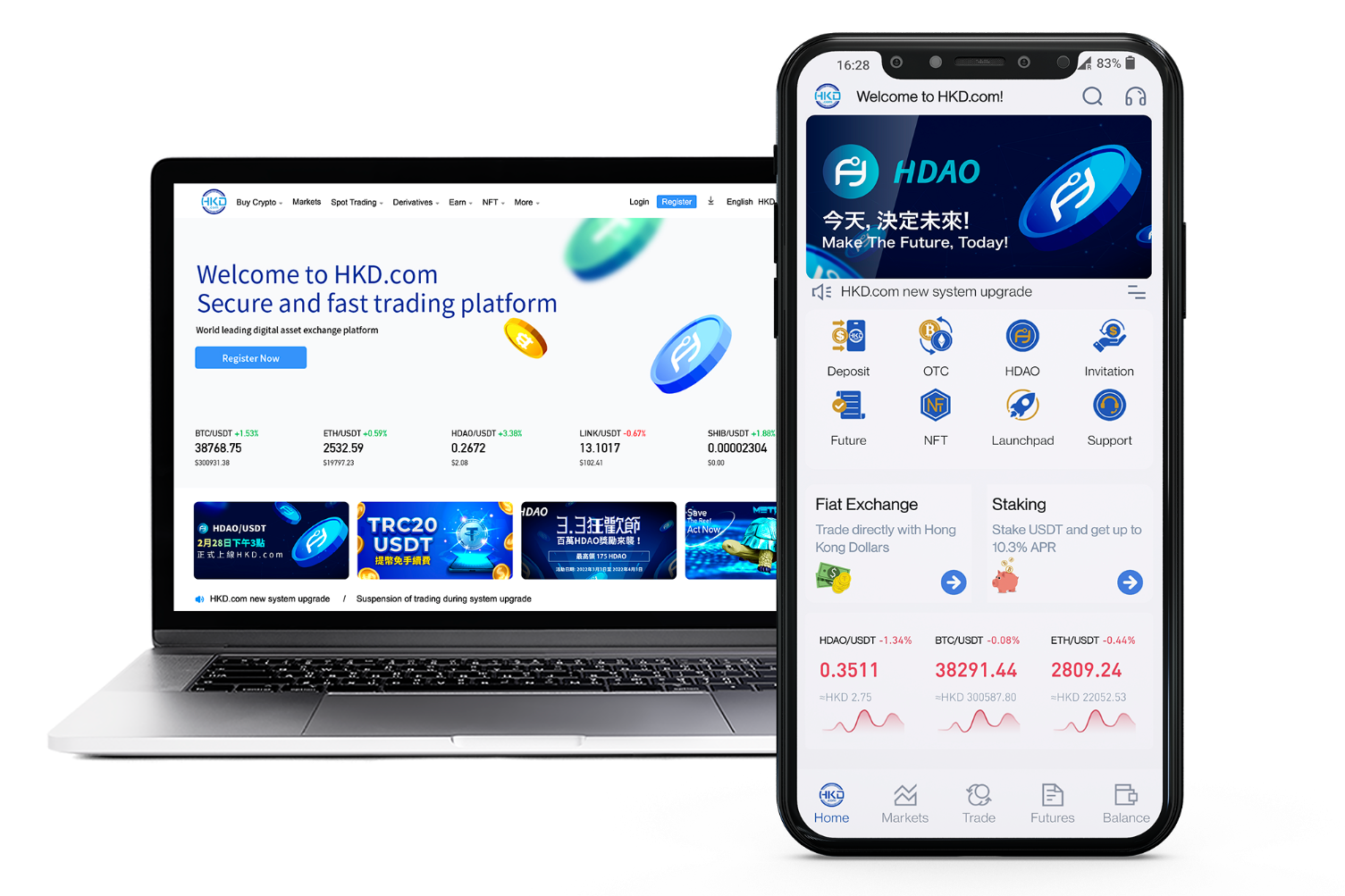 The new system enhances and empowers HDAO
Previously, HKD.com issued its own token, entitled HKD.com DAO (HDAO). Thanks to its innovation of combining the characters of platform tokens and DAO tokens, the token has surged 20 times after its launch.
As the HKD.com ecosystem is the primary application scenario for HDAO, the advantage of the feature will be more prominent after the new system is upgraded. HDAO holders enjoy multiple privileges on HKD.com, including membership promotions, discounts or even free transaction fees.
Holding specific numbers of HDAO can increase the percentage of invitation rebates and the opportunities for buying non-fungible-token (NFT) and crypto trading through HKAO and other circulated tokens. In conjunction with the upcoming burning mechanism, the upgraded system of HKD.com will inevitably further enhance the use-value of HDAO.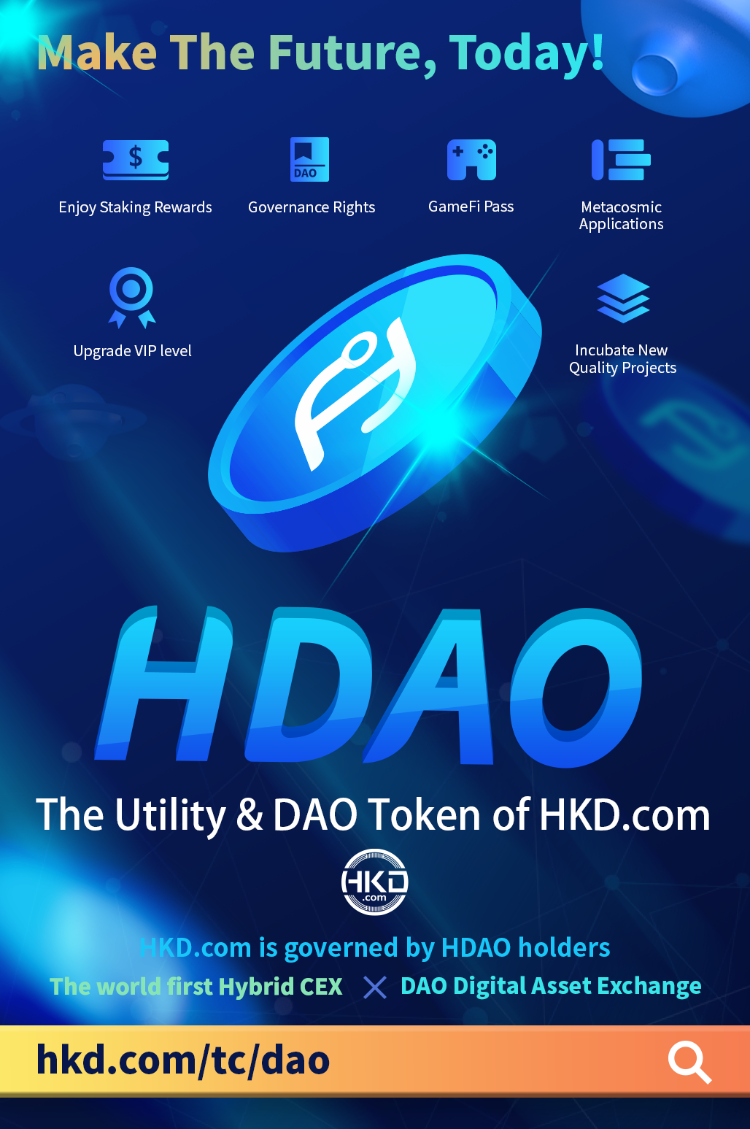 Holders of HDAO not just enjoy the benefits offered by the tokens but also enjoy their voting rights, which allow them to propose initiatives to HKD.com for improvement and support the future development of HKD.com.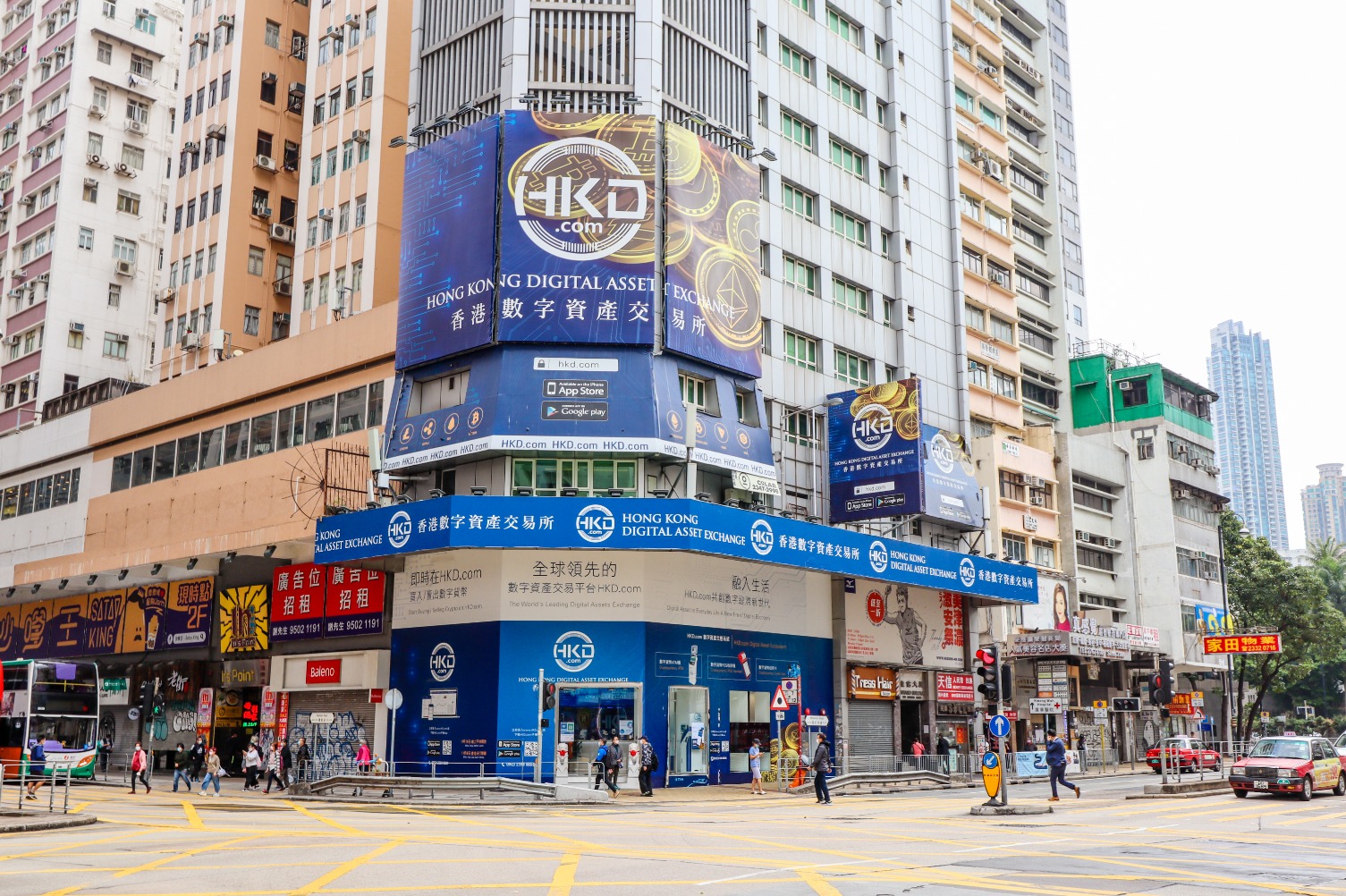 Promoting HDAO to the international market
HDAO is continuously benefitting from this round of upgrades, as the token has landed on well-known crypto exchanges, such as BitMart and Bibox. The token has even surged by 34% on the launch day of Bibox, hitting 0.4 USDT.


The influence of HDAO has been recognized by well-known international crypto institutions CoinGecko and CMC. Furthermore, a series of AMA (Ask-Me-Anything) events have further won the endorsements by the global communities. In addition, with the assistance of the systematic upgrade from HKD.com, HDAO will establish a robust and solid foundation, helping it to expand the overseas
blockchain market, embracing the next stage of Decentralized finance.
Image source: HKD.com
Read More