Hong Kong Customs Arrests Four Men in Alleged $155M Crypto Laundering
Hong Kong Customs announced Thursday that the authority had dismantled a local cryptocurrency money-laundering syndicate involving HK$1.2 billion ($US 155 million). According to multiple local media sources, the operation is considered the first case for the same kind in the city.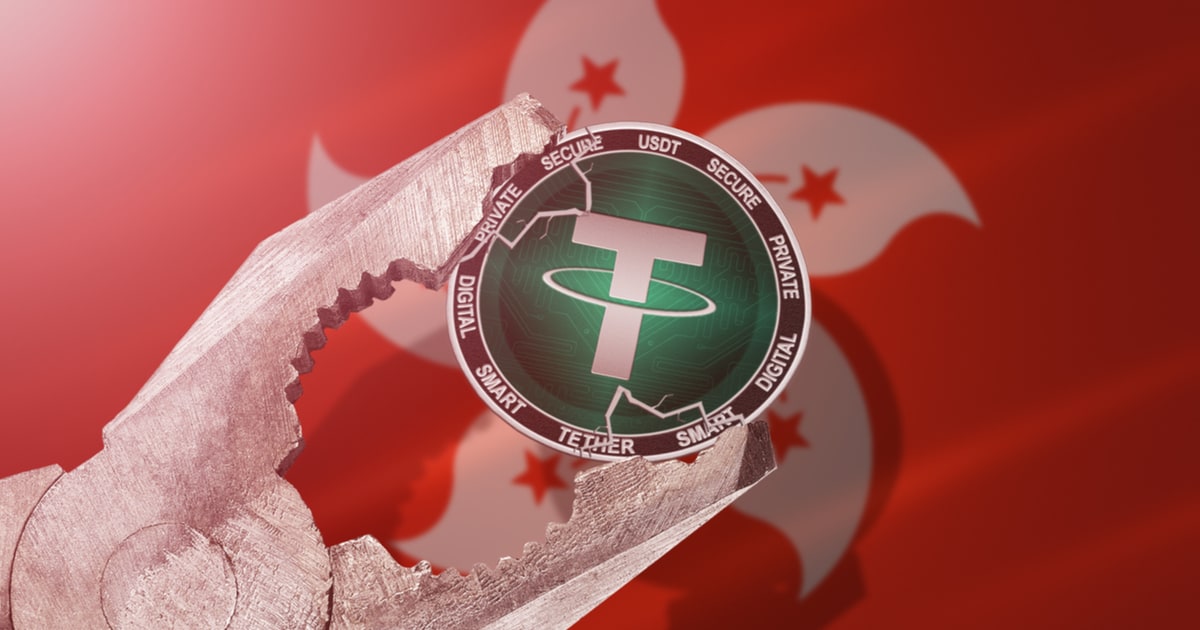 The law enforcement unit indicated that suspects opened various local bank accounts with shell companies and conducted transactions through a virtual currency exchange trading platform. The authority confirmed that the group was trading through stablecoin Tether (USDT).
Mark Woo Wai-kwan, Head of Syndicate Crimes Investigation Bureau of Customs, said:
"It is the first time in Hong Kong that a money-laundering ring involved in using cryptocurrency to wash dirty cash and conceal the source of criminal assets was broken up,"
More than 60% of the funds transferred to Singapore over the last 15 months through 40 USDT e-wallets increase the difficulty of tracing due to their anonymous characteristics.
"Up to 500 crypto-related virtual transactions proceed within six months. Each transaction was completed within three to eight hours, involving 400,000 virtual currencies on average. One transaction was even completed within a few minutes only. The largest one exceeds 20 million Hong Kong dollar equivalent virtual currency". According to local media Now news, citing the official said.
The is the first time that Hong Kong Customs intercepted a crypto-related money laundering, the statement said. The crime involved HK$1.2 billion ($US 155 million), while some HK$20 million has been frozen.
The authorities launched an operation called "Coin breaker" last Thursday, July 8. Four men aged between 24 and 33, including the alleged local mastermind, has been arrested last Thursday and all now on bail.
HK intends to strengthen enforcement amid the crypto-friendly environment
Hong Kong, named Pearl of the Orient, enjoys a crypto-friendly environment and has been ranked fourth place under the "Crypto-ready Index", according to a U.S.-based study. Yet, as Hong Kong financial watchdog intends to limit crypto trading to professional investors only, retail investors might be motivated to use peer-to-peer and unlicensed trading platforms, increasing the financial risk for retail investors and the risk of financial crime overall.
Image source: Shutterstock
Hong Kong Lists CBDC Development as Strategy Fintech 2025 Roadmap
Read More