Hong Kong's MTR Becomes World's 1st Transport Operator to Enter The Sandbox Metaverse
Hong Kong's MTR Corporation has become the first global transport operator to join The Sandbox metaverse to create new and immersive experiences in the virtual world.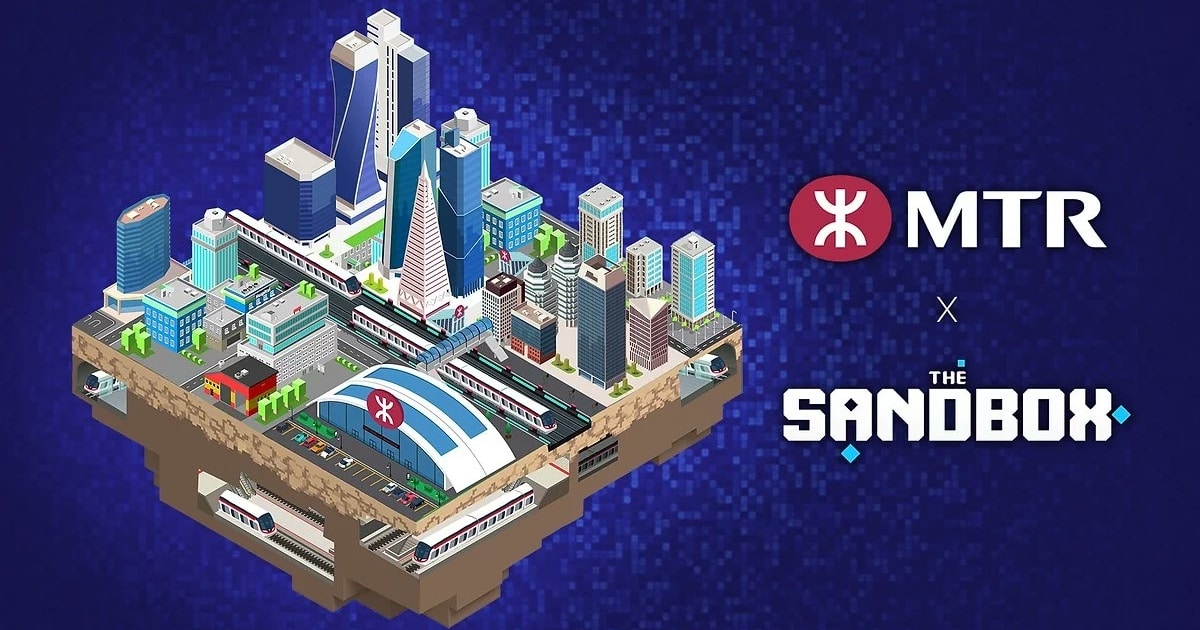 The Corporation announced its partnership with The Sandbox on Thursday, April 21, and said that it will explore the metaverse and create new and immersive experiences in the virtual world.
The Sandbox is a decentralized gaming virtual world and a Hong Kong-based Animoca Brands subsidiary.
"We are excited for the strategic partnership with The Sandbox to embark on our new journey in the metaverse and engage customers in a brand-new way," said Dr Jacob Kam, Chief Executive Officer of MTR Corporation.
The MTR Corporation plans to build a railway-focused virtual space in the metaverse to create unique immersive experiences through gamification and engage creators to collectively build this new community platform.
In a phone interview with Blockchain.News, the Corporation said that details about the future plans are yet to be released and currently the partnership is building a bigger roadmap for the coming years.
The future potential of the metaverse in enhancing Hong Kong's transport system is also yet to explored, Blockchain.News added.
The Corporation has also acquired a plot of land in The Sandbox metaverse where the company plans to build an immersive virtual station. By doing so, the Corporation is particularly targeting to increase interaction with the younger generation through Web3 and metaverse.
The gamified virtual station will be built in replication to the physical railway environment and players will experience an MTR journey that will be more than taking a ride, the Corporation said.
"There will be endless new possibilities, including driving a train or even operating a railway station and unlocking exciting adventures in this constantly evolving space,"
The MTR also plans on building a museum and exploring ways to facilitate STEM education in the metaverse.
"There may also be a railway museum to showcase the moments that MTR intersects with the communities and cultures of Hong Kong. Meanwhile, the Corporation will explore making use of the virtual environment to facilitate STEM education," the MTR announced.




Source: The Sandbox
"This foray into the metaverse allows us to venture into the virtual space to build a fun place to interact with our community while at the same time also seize opportunities that would add to our real-world experience beyond bounds," Dr Kam said.
Animoca Brands deals with digital entertainment, blockchain, and gamification. The company is also working to advance digital property rights.
Recently, The Sandbox metaverse announced its negotiations with investors to raise $400 million in a new funding round.
Bloomberg reported citing anonymous sources close to the transactions, that the blockchain startup has been seeking a $4 billion valuation. The size of the offering and the market worth may change as deliberations continue
Image source: The Sandbox
HSBC Rolls Out Metaverse Fund for Premium Clients in Singapore and Hong Kong
Read More