Hong Kong's Regal Hotels Announces Entry into Metaverse with Project MetaGreen
Hong Kong's Regal Hotels Group has announced its entrance into the metaverse with project MetaGreen, scheduled for completion by October 2022.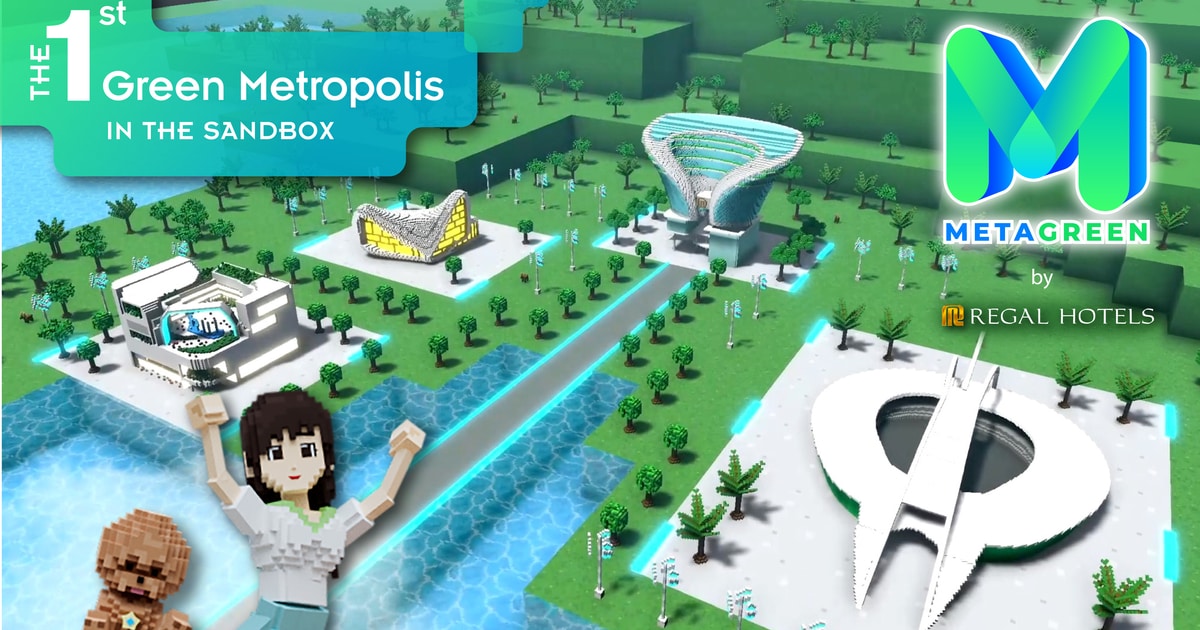 Regal Hotels has said that MetaGreen is a project to build an environmental, social and governance (ESG) themed plot of "LAND" in Animoca Brands' subsidiary, The Sandbox - a decentralised gaming virtual world.
Regal Hotels has purchased a group of individual lands merged into a larger parcel or "estate" LAND NFT to create MetaGreen. It will be the first green city metropolis ecosystem where people can harness blockchain, tokenisation, GameFi, play-to-earn and non-fungible tokens (NFTs).
The Sandbox announced in January that it has created Mega-City - a cultural hub - following a successful partnership with multiple Hong Kong partners from various sectors.
It said that the partners joined The Sandbox's virtual real estate by acquiring LAND NFTs similar to the one secured by Regal Hotels in the open metaverse.
Prominent partners include Hong Kong tycoon Adrian Cheng, alternative investing leader Sun Hung Kai & Co, professional services firm PwC Hong Kong, blockchain-related investment and asset management company TIMES CAPITAL and other local investors.
"Web3 and metaverse technologies will not only disrupt every facet of our daily lives but also empower socially inclusive and environmentally sustainable impact in the world. Accelerating the transition to carbon net-zero, MetaGreen is a collaborative ecosystem of like-minded partners co-creating a progressive green movement to inspire decarbonisation and behavioural changes in the consumer and business communities," Poman Lo, Vice-Chairman and Managing Director of the Regal Hotels Group, said.
More details regarding MetaGreen's pioneering decarbonise-to-earn model will be released in the coming months. Regal hotels also has plans to invite additional ecosystem partners to join its initiative.
Last week, Animoca Brands entered a joint venture with Planet Hollywood Group.
Blockchain.News reported that MetaHollywood aims to become the largest online community within a Hollywood-themed metaverse created as a joint venture by Animoca Brands and the Planet Hollywood Group.
Animoca Brands commented on the partnership and said that "the MetaHollywood joint venture will transform the awe-inspiring Hollywood experience into a Web3 metaverse that benefits and reaches more supporters, studios, and creators globally within a virtual environment."
The MetaHollywood joint venture will help create, own, interact, distribute, and share digital collectables, movies, clips, and other assets as non-fungible tokens (NFTs).
Image source: Regal Hotels
HSBC Rolls Out Metaverse Fund for Premium Clients in Singapore and Hong Kong
Read More