How Ripple-Backed Bitso Plans to Expand Cross-Border Crypto Remittance Services in Latin America
Ripple-backed cryptocurrency exchange Bitso has announced that it will expand its cross-border crypto remittance services in Latin America through a $62 million investment round.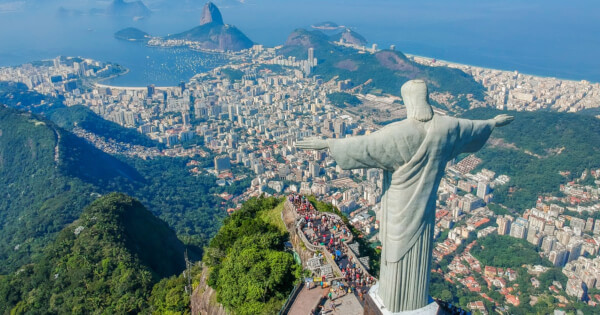 The investment round will be led by venture capital companies Kaszek Ventures and QED Investors. Bitso, the first cryptocurrency exchange to be established in Mexico, has also disclosed that with its quest to enhance Latin America's financial market, it aims to aid the unbanked, as 70% of its population lack proper basic financial services, such as a bank account. This time around, the investment round to expand financial services to Latin America will have a special focus on Brazil.
Speaking about the partnership with the venture capital firms to deliver financial services to the unbanked, co-founder and CEO of Bitso, Daniel Vogel, shared with Forbes:
"The level of access to traditional financial services in these regions is low and the prospect of using cryptocurrency and stable coins for cross border remittances attracted Kaszek and QED."
Adding onto this, co-founder of Kaszek Ventures, Nicolas Szekasy, said:
"Crypto has more opportunity in regions like Latin America than the US where the banking infrastructure is more sophisticated. We've been looking into the space for years and we have strong conviction that Bitso is the way to go."
Previously, Ripple had hosted an investment round for Bitso, as they have been working to enhance remittance strategies worldwide through blockchain technology and digital assets such as XRP.
According to Ripple, remittances are crucial for advancing the economy and essential for many households in Latin America. With cryptocurrencies like XRP, cross-border transactions could be made easier, quicker, and cheaper. Transactions that would otherwise have taken days to go through can be processed in a matter of seconds.
Image source: Shutterstock
Ripple CEO Reveals Missing Key Factor for Crypto and XRP to Be the Infrastructure of the Next Global Financial System
Read More