IBM and R3 to Scale Up Hybrid Cloud with Blockchain Capabilities
Tech giant IBM has teamed up with R3, an enterprise software company, to boost hybrid cloud with blockchain capabilities so that the highest levels of data privacy, compliance, and performance can be achieved.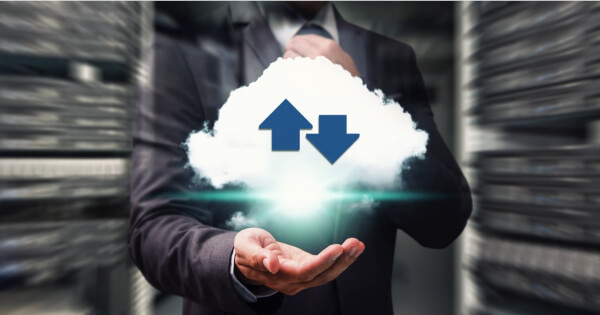 Building blockchain solutions for enterprises in regulated fields
Through the strategic partnership, a new open beta program will integrate R3's blockchain platform Corda Enterprise with IBM LinuxONE, enterprise Linux servers for cloud solutions, from next month. As a result, the hybrid cloud will be enhanced both on-premises and the IBM cloud.
THe hybrid cloud is an environment of mixed computing, services, and storage. It includes a public cloud, private cloud services, and on-premises infrastructure.
Enterprises are continuously seeking blockchain solutions, which offer enhanced performance as well as advanced data privacy and security features. This has been the case, especially for those in regulated industries. Therefore, this partnership intends to bridge this gap.
As per the announcement:
"For clients with highly sensitive data and workloads such as digital identity, digital assets, central bank digital currencies, tokens, payments information, or smart contracts being spread across hybrid cloud environments, IBM LinuxONE provides a highly secured platform certified to meet the highest level of security certification commercially available."
Confidential computing abilities
The blockchain solution is expected to offer enterprises with confidential computing capabilities, such as data encryption both in-flight and at-rest, tamper protection, and 'Keep Your Own Key' workload isolation.
Ross Mauri, IBM Z general manager, noted:
"In keeping with IBM's efforts to bring choice to clients in the era of hybrid cloud, we support an open ecosystem of blockchain providers. Bringing R3 to IBM LinuxONE is another exciting example of leveraging our highly secured confidential computing capabilities to help our clients of all sizes, across any industry, protect their most sensitive data across the hybrid cloud."
Boosting scalability
The blockchain platform is expected to enhance the hybrid cloud with efficiency, security, and scalability features. As a result, enterprises will be able to run their most sensitive workloads with flexibility and transparency.
Jason Kelley, the general manager at IBM Blockchain Services, acknowledged:
"This center of excellence is being designed to innovate and incubate client-requested ideas and use cases leveraging IBM's deep expertise in developing and standing up commercially available production-grade blockchain networks."
IBM is continuously making notable strides in the blockchain space. Last month, it partnered with the Thailand Blockchain Community Initiative (BCI) to extend the scope and reach of a blockchain-powered electronic letter of guarantee (eLG) platform to businesses of all sizes. Since its inception in late 2019, the platform has handled guarantee letters worth nearly $300 million.
Image source: Shutterstock
Read More