IBM Blockchain in Action: What are the Benefits?
In first and second parts of our interview with Alan Lim, the Program Director of IBM Blockchain Lab in the Asia Pacific, we explored the idea of data standards to improve the supply chain industry, as well as the IBM Food Trust, a food provenance network that allows food products to be traced and tracked. Digging deeper into IBM Blockchain, what else has the company been working on?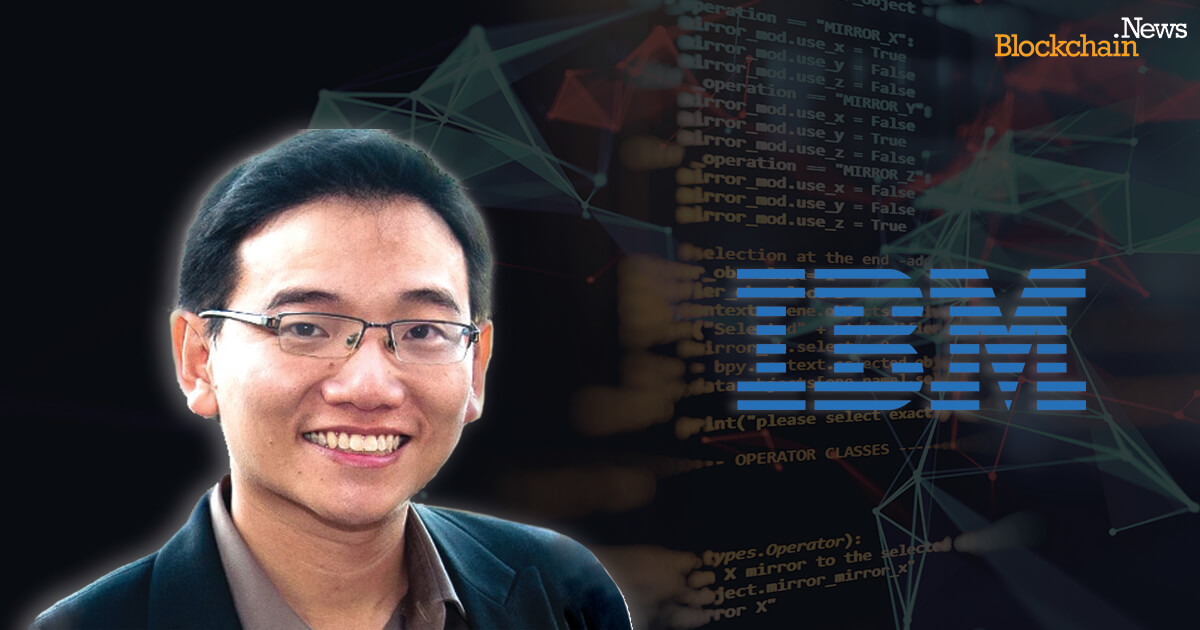 Encouraging blockchain developers to come onboard
IBM has recently released an extension to the Visual Studio (VS) Code, known as the IBM Blockchain Platform Visual Studio Code extension, which provides an environment within the Visual Studio Code to develop, package, test smart contracts. "We're trying to make this as easy as possible for developers to come on board, to start developing their own smart contracts; that's the idea behind the VS Code extension." The VS Code can be used to connect into a preconfigured instance of Hyperledger Fabric, or on an IBM blockchain platform. "That's what we're trying to do, to make a companion make it easier for developers to get started on writing smart contracts and be able to publish and test out some of these smart contracts they have written," explained Lim.
IBM's techniques to ensure privacy
On the issue of privacy, Lim said, "One of the things we are looking to establish is how we respect the privacy of the information shared on the need-to-know basis, and the various techniques to ensure privacy. Whether it's the encryption of data or being selective in terms of where data is shared on the ledger, on a mutual basis only for the parties involved in those transactions, different features are put in to tackle these challenges." He added that these features are added through channel design, private data collection and other features within Hyperledger Fabric, which are one of the protocols as well as the other projects that IBM is involved in.
How do you determine the ROI on deploying IBM blockchain?
IBM created a Forrester Total Economic Impact (TEI) report for companies to be able to identify the cost, benefits, flexibilities and risk factors of working with IBM Blockchain. "I think it's important to understand that companies are not implementing blockchain for blockchain's sake, you need to be driven through benefit," answered Lim.
To trace the origin of a particular food product, would historically take days or weeks to be able to track down. "I think that's the benefit in terms of efficiency – to be able to track down a food product in a matter of seconds or minutes. A lot of these processes are very paper-based, and a lot of time is spent just resolving disputes between all the counterparties." Overall, the benefits include time savings, cost savings, and efficiency through the time it takes to establish the right view between the different parties in the event of billing, collections, and reconciliation.
What's next for enterprise blockchain adoption?
Lim said that there could be optimizations from the perspective of how a claim could be performed, although savings could come in various forms. "There could be optimizations from that perspective, whether we could do this on a more recurring basis and a less intrusive basis. I think the savings from that angle could be combined with other technologies, whether it is IoT, whether it is AI, etc." He added that financial savings could be realized if the industry becomes more efficient.
Lim believes that enterprise blockchain has been maturing in the past few years, with a high potential in Asia. "Whether it's across the financial services sector, supply chain, and other industries, we're starting to see some of the early adopters, leading the charge, going to production. I think you're going to see fast followers catching up, networks scaling and growing." He expressed his excitement to see how things pan out, "Hopefully we see more use cases in production, spreading across different industries as well."
Read More