InvestHK Reveals Details of Virtual StartmeupHK Festival 2021
This year, Invest Hong Kong (InvestHK)'s StartmeupHK Festival will run from 24-28 May.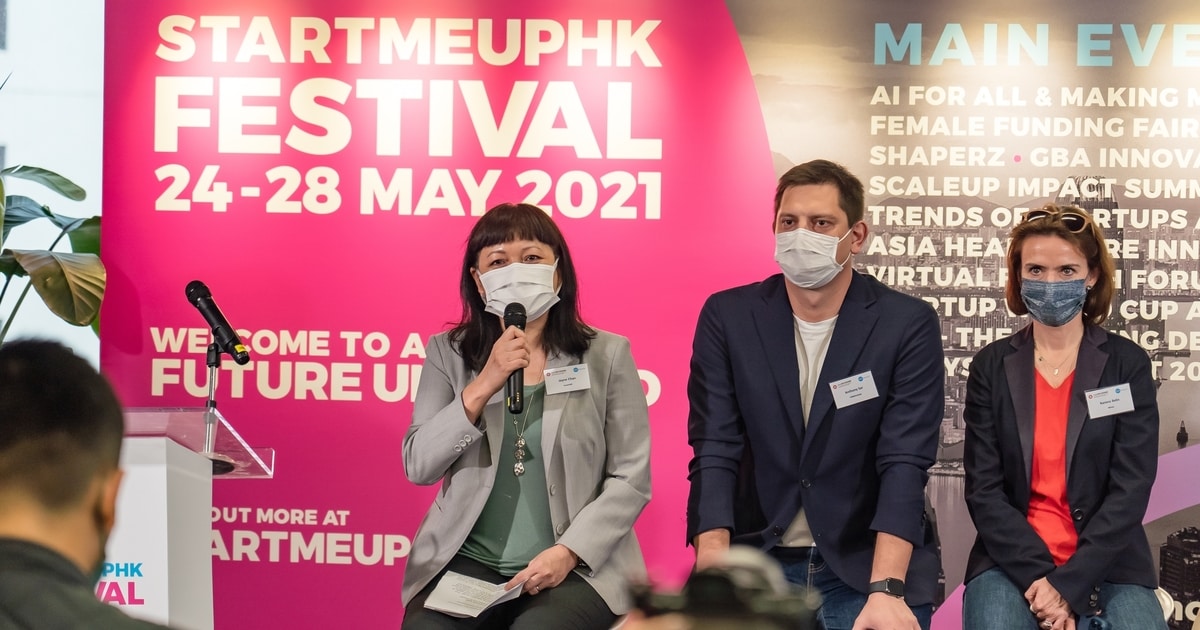 Organised by Invest Hong Kong (InvestHK) under its StartmeupHK initiative and guided by this year's theme "Welcome to a Future Unlimited," the Festival's schedule will revolve around 14 main events that will unlock business opportunities for startups on an international level, with topics of discussion from the latest ideas to the latest trends and innovation being brought to an audience from around the world.
"The StartmeupHK Festival 2021 will be a fantastic showcase of the many opportunities that Hong Kong offers to startups both locally and internationally," said Stephen Phillips, the Director-General of the Investment Promotion branch at Invest HK.
Day 1 will feature the beginning of ShaperZ. In collaboration with event partner Finnovasia, the event will bring the latest technological innovations to SMEs, scale-ups and corporates - attendees will have the unique opportunity to learn about digital solutions, connections, and skills needed to transform their business.
A conference dubbed PropTech Asia and Beyond, hosted by Asia PropTech, will also highlight the evolution of real estate and the urban landscape through identifying forward-thinking startups, hosting keynote speeches, and panel discussions, which will highlight how property companies are using the latest technologies to address real-life challenges and global issues.
Day 2 will play host to the GBA Innovation Summit by TusPark Hong Kong, which will explore how to use technological innovation as the driving force to form a strong and resilient Greater Bay Area development path.
Meanwhile, the Scaleup Impact Summit 2021 presented by WHub will command the attention of futurists on Day 2 and Day 3 (May 25-26), focusing on scale-ups and businesses in the global ecosystem that are pushing innovation to the higher level and change in the world.
Day 4 will see the exciting Connected Cities Conference hosted by KPMG in full swing, showcasing innovations for the next generation of city living and featuring global and regional speakers from government, academia, business and leading entrepreneurs to showcase examples of a number of smart and connected cities and technologies from around the world including IoT, AI and data analytics to enhance a city's livability, workability and sustainability.
Held in Hong Kong for the first time, the Startup World Cup Asian Regional Finale 2021 hosted by Pegasus Tech Ventures, a global venture capital firm based in Silicon Valley, is a not-to-miss event on Day 4 and Day 5 (27 to 28 May). The world-class startup event will bring together founders from Asia competing for crown of best Asian startup, and the opportunity to compete at the global finals in San Francisco, alongside sharing from top startups, venture capitalists and enterprises.
Day 5, the last day of the Festival, will end on a strong note with the GBA Hackathon 2021 hosted by Startup Salad. Conducted on an online co-innovate system, the four-hour final pitch event will be facilitated with mentoring, brainstorming, and teamwork for attendees.
About InvestHK
Invest Hong Kong is the department of the Hong Kong Special Administrative Region Government responsible for attracting foreign direct investment and supporting overseas and Mainland businesses to set up or expand in Hong Kong. It provides free advice and customised services for overseas and Mainland companies. In addition to its headquarters in Hong Kong, Invest Hong Kong has representatives in 33 cities across Asia Pacific, Europe, Middle East, and North and South America. For more information, please visit www.investhk.gov.hk.
About StartmeupHK Festival
The annual StartmeupHK Festival is curated by InvestHK, along with partner event organisers to support, showcase and connect Hong Kong's startup ecosystem to the world, and attract innovative companies to its shores. Its weeklong format covers industries and themes of interest to tech founders, featuring talks by renowned speakers, demos, workshops, job fairs, startup pitches, and investor and business matching among others. It is a powerful platform for startups, investors, industry leaders, academia and governments to exchange ideas, make connections and define the future.
Media Contacts:
For more information and interviews, please contact Sinclair at (852) 2915 1234
Amy Tam | amyt@sinclaircomms.com | (852) 9660 6117
Christy Yu | christy@sinclaircomms.com | (852) 6339 9836
Nikki McLucas| nikki@sinclaircomms.com | (852) 6895 0534
Image source: Shutterstock
Read More