IOTA Foundation Announces Release Date of IOTA 1.5 Network Upgrade Chrysalis
The IOTA Foundation, a non-profit organization focused on blockchain and open-source development announced today that the first phase of its Chrysalis upgrade will be live on August 19.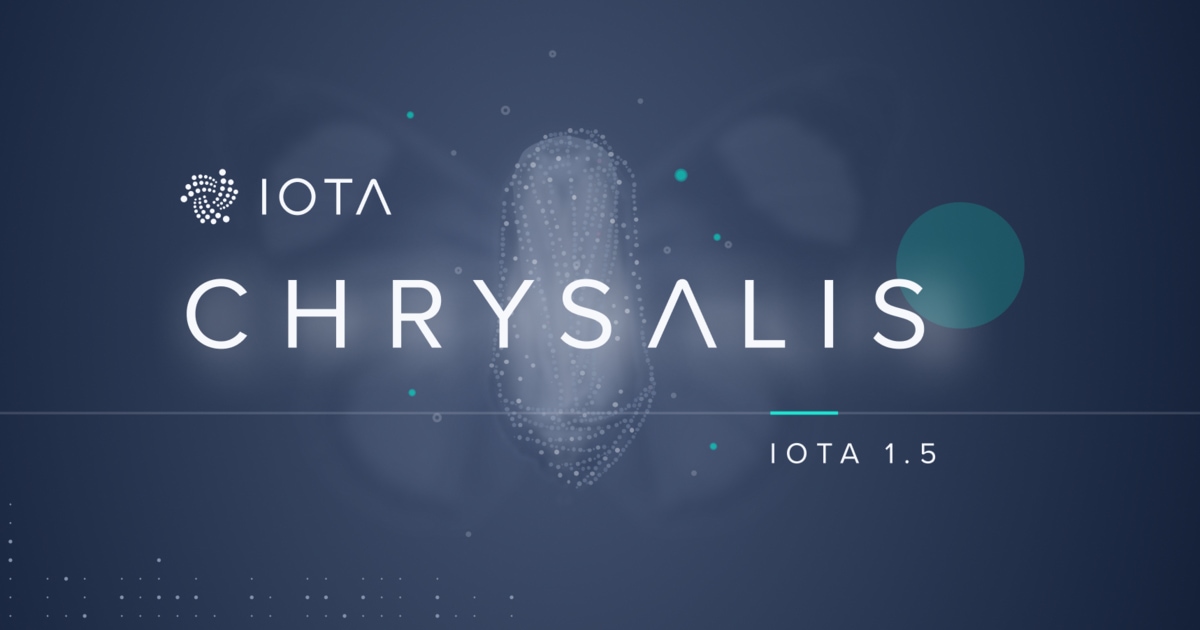 In the first phase of Chrysalis, IOTA's 1.5 network upgrade will be live on the IOTA Mainnet next week. IOTA 1.5 is critical for the network's transition to IOTA 2.0, to enable its enterprise-based full decentralized network.
According to a press release shared with Blockchain.News, IOTA 1.5 features a substantial increase to the current mainnet's transactions per second (TPS); the network will process over 1,000 TPS during phase one.
The users of the IOTA network will also see improvements including the reduction of milestone insurance rate from the current 80 seconds to 10 seconds, witnessing an 8-fold increase in transaction confirmation times.
The new phase would also be introducing autopeering, a feature that allows nodes to find its peers without the intervention of a node operator, which simplifies the process of setting up new nodes.
Performance and reliability improvements for node software will also be a feature for IOTA 1.5, and the majority of transactions would reach their destination on the first try. Jakub Cech, Director of Engineer at the IOTA Foundation said:
"We are thrilled to announce the completion of our first of two phases of IOTA 1.5. The culmination of these will become the Mainnet's intermediate stage before the removal of the Coordinator. The substantial TPS increase and speed of the network are clear indications of the progress we've made and will continue to make as we move towards Coordicide."
What to expect after the first phase of Chrysalis
As announced by the IOTA Foundation, the second phase if IOTA 1.5 is expected in the second half of 2020. The second phase plans to introduce the functionality of unspent transaction output (UTXO), atomic transactions, reusable addresses, and a transition to a binary transaction layout.
These features would enable the users on the IOTA network to simplify the building of solutions for the IOTA protocol and would allow users to utilize the protocol on a day-to-day basis and for partners to build custom solutions.
The IOTA Foundation announced the testnet of its IOTA 2.0 network's first phase Pollen in late June 2020. The release of the testnet marks the first time where it enables developers and other parties to test the capabilities of a fully decentralized IOTA network.
IOTA 2.0, starts with its first phase, Pollen, and the next two phases, called Nectar, its second testnet, and Honey, its mainnet.
Image source: Shutterstock
Read More