Is The US Ready for CBDC? Most Americans Opposed to Digital Dollar Adoption, Survey Reveals
Most American citizens appear to be against a national digital dollar adoption within the US, preferring paper money to a central bank digital currency (CBDC), according to a survey on money perception within the United States.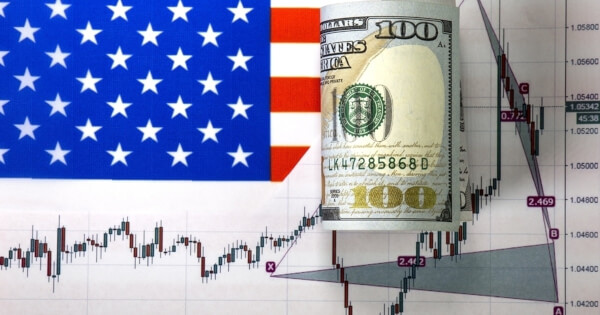 CBDC sentiments in America
According to a research study conducted by crypto mining firm Genesis Mining research, findings suggest that most US citizens are opposed to the idea of a digital currency. Out of 400 participants, less than 25% of respondents agreed that the US government should adopt a central bank digital currency over traditional paper money. 60% of participants said that the US government should not "replace physical cash with a digital-only dollar."
However, it appears as though there are more respondents that agree to CBDC adoption by the government, as the same survey conducted in 2019 only saw 13% of respondents being in favor of digital dollar adoption.
Why the opposition to CBDC adoption?
Through the survey, it was found that the general American population had a poor understanding of what assets or value actually backed the US dollar, with 38% of participants believing that USD was pegged to gold, bonds, or oil. Another 13% of participants responded that "they simply did not know."
However, despite the lack of monetary awareness, a majority of participants identified inflation as a critical issue impacting the financial system.
Furthermore, according to the report released by Genesis Mining, it appears as though many US citizens associated digital currencies with cybercrime, indicating that they were used to funnel illicit activities. This may be a reason why many showed a lack of support for central bank digital currency adoption.
Though most US respondents seemed to oppose the idea of replacing paper money with digital currency, many acknowledged that 100 years from now, people will no longer be using physical cash.
Federal Reserve is furthering CBDC research
The findings were released the same week the president of the Cleveland Federal Reserve, Loretta Mester, delivered a speech regarding the US national Federal Reserve and regional Federal reserve banks' partnership in furthering CBDC research. She said that throughout the pandemic, the US Federal Reserve had been assessing the costs, risks, and benefits behind CBDC development.
With the COVID-19 pandemic leading to increased online services and digital payments leveraged by consumers worldwide, Mester said that the US was evaluating and researching CBDC issuance, to see whether it would go in hand with the rise in demand of consumer-to-consumer and cross-border payments.
The Cleveland Federal Reserve Bank president acknowledged that "central bank digital currency had to do with the future" and said that the Federal Reserve was working to deliver appropriate adjustments for an enhanced digital system that will remain in effect after the pandemic.
Mester said:
"The Fed is working to enhance our current portfolio of payment services to ensure they meet evolving customer needs […] But one thing is certain: we must ensure that our payments system remains modern, resilient, and able to adapt to changing customer needs as they evolve."
Image source: Shutterstock
Read More