John McAfee to be Served with SEC Court Documents as He Awaits Extradition from Spain
John McAfee is to be served with court documents for seven illegal initial coin offerings (ICO) he conducted, as well as for tax evasion.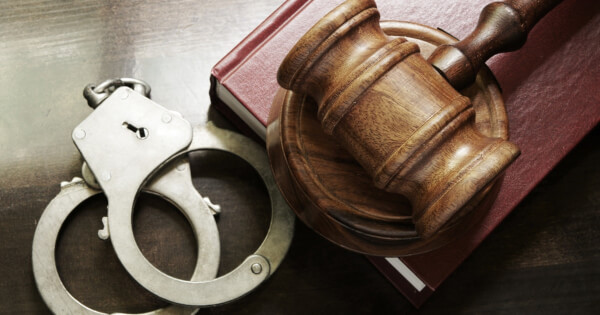 The renowned founder of the McAfee anti-virus software was indicted in Spain last October for tax evasion he committed on numerous occasions. Per the US government's complaint, McAfee used his fame to promote several initial coin offerings that he conducted illegally, whereby he proceeded to pocket half of the profits illegally. McAfee failed to disclose that he was paid to promote the initial coin offerings by leveraging his fame.
According to the United States Securities and Exchange Commission, McAfee made over $23.1 million from the coin offerings he touted via social media platforms like Twitter. He then used the proceeds he generated to buy a yacht, a car, and property that he hid from the Internal Revenue Service (IRS) by declaring the assets under other individuals' names.
Currently, the SEC is determining how to serve McAfee with the legal documents accusing him of tax evasion and illegal ICOs, as the plaintiff is locked up in Spanish prison. McAfee is currently awaiting extradition from Spain, where he was arrested as he was boarding his flight from Barcelona to Istanbul last December. With the extradition pending, the US government is attempting to serve him with the legal documents via the Hague Convention service, whereby the papers could be served by Spanish authorities on behalf of the US government.
Previously, with the initial coin offerings, McAfee was paid in Bitcoin and Ethereum worth more than $11.6 million. Additionally, he received $11.5 million worth of promoted tokens from the seven ICOs he conducted unlawfully, that went on to raise $41 million in the process.
The SEC is looking to sanction McAfee and charge him for fraudulently touting ICOs and receiving compensation for it by leveraging his fame and social media influence to promote the securities, an act which is prohibited by the US agency.
On top of founding McAfee Associates, one of the world's top cybersecurity companies, McAfee previously caused quite a stir within the crypto community, having ambitiously declared that he will "eat his own dick" if Bitcoin did not hit a price of $1 million by the end of 2020.
Image source: Shutterstock
McAfee Comes Clean on His Statement of Bitcoin, in Wake of His 'Dickening'
Read More