JPMorgan Pulls Off First Live Trade on Public Blockchain
JPMorgan Chase & Co has successfully conducted its first live trade on a public blockchain.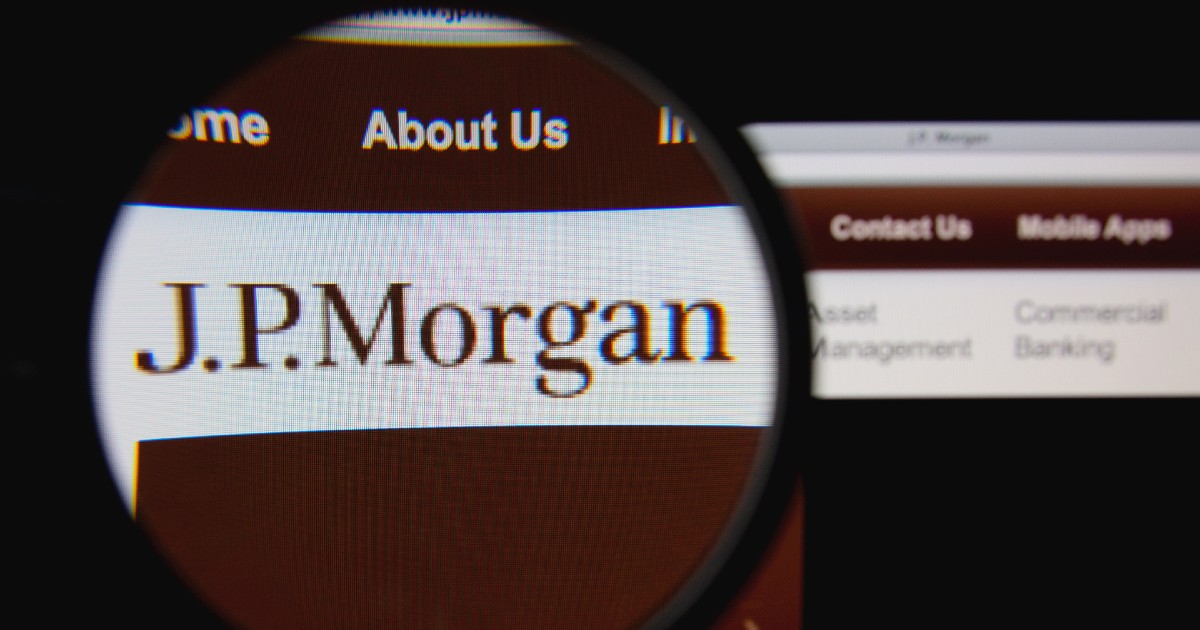 Through the trade, the multinational bank was able to issue tokenized $71,000. It was part of the Singapore central bank's pilot programs that are testing the use of decentralized finance (DeFi) in the banking sector. Following that trade, JPMorgan traded it for tokenized yen with Japan's SBI Digital Asset Holdings.
It signifies a big step towards entering the system that operates the world of cryptocurrencies and showcases the potential for other global banks to follow in its footsteps.
"Crypto enthusiasts have never doubted that innovation coming out of this space - especially innovation in DeFi - has the potential to make international banking cheaper, faster, and more efficient. Now, the giants of traditional finance are starting to confirm that by using DeFi protocols as a viable solution for streamlining international monetary trade. It's a bit surprising to see JP Morgan at the forefront of this trend given how critical the bank's CEO has been of the cryptocurrency space. But as the old adage goes, actions speak louder than words," said Mikkel Morch, Chairman at the digital asset hedge fund ARK36 in a statement shared with Blockchain.news.
Other banks such as DBS Bank Ltd., Standard Chartered PLC, and HSBC Holdings Plc are also part of the pilot testing rounds for JPMorgan's live trade on a public blockchain.
This is not JPMorgan's first use of blockchain technology to conduct transactions.
On May 20, JPMorgan Chase used cryptocurrency tokens for collateral in traditional financial asset transactions for the first time.
Even though the live trade transaction was not for cryptocurrencies, the infrastructure used to execute the test was developed by crypto firms, the Polygon blockchain. JPMorgan used Polygon as it makes transactions on the Ethereum blockchain cheaper and a modified version of Aave, a major DeFi lending project.
Tyrone Lobban, head of Blockchain Launch and Onyx Digital Assets at JPMorgan, told Bloomberg, "today was the first step to show that we can actually trade on these public networks," adding that "the future is really working toward scaling this pivotal moment."
Growing Utility for Blockchain and DeFi
Prior to JPMorgan's successful completion of the live trade, several other Wall Street institutions have been exploring the use of blockchain. Test and research for businesses to use the blockchain have been ongoing, especially for intraday repurchase - a sort of short-term borrowing in fixed income - and cross-border trades.
However, current efforts by banks are typically based on private blockchains that need users to receive permission to join.
According to Bloomberg, the use of public blockchains can eliminate challenges such as isolated or fragmented liquidity, which will provide the public access to the infrastructure.
In the interview with Bloomberg, Lobban added, "we clearly see what's happening in the public domain, and we can see how the innovation is creating not only new ways of doing financial transactions but new types of products as well."
He added that the bank plans to explore using other blockchain networks in the future.
In May, JPMorgan announced that the bank would use blockchain technology in the collateral settlement, planning to expand to other asset types such as equities and fixed income, according to Bloomberg. Overall, Mikkel also foresees additional utility being added by DeFi and its associated innovations to revamp the banking system.
"In the past, cryptocurrencies have sometimes been unfairly called a solution in search of a problem. But let's make no mistake - to see a bank like JP Morgan come and make use of open-source solutions developed by cryptocurrency companies is not only a validation of DeFi as a technology but also a vindication of crypto as an industry. We fully expect to DeFi integration with the banking system will gain momentum in the coming years," he said.
Two of the bank's entities are using tokens of BlackRock money market fund shares as collateral on their private blockchains, allowing trading outside of market hours.
To date, the bank has processed more than $300 billion in repo transactions using blockchain.
In addition to being used for derivatives, repo transactions, securities lending, and other transactions, a blockchain-based collateral settlement will also expand the application scope of tokenized collateral, providing investors with a wider variety of assets to invest as collateral.
Image source: Shutterstock
JPMorgan Chase Adopts Blockchain for Collateral Settlement
Read More