Kraken Donates $100K to Cryptocurrency Think Tank Coin Center, Following Grayscale's Footsteps
Kraken crypto exchange has applauded Coin Center for the huge role it has played in furthering the cryptocurrency industry.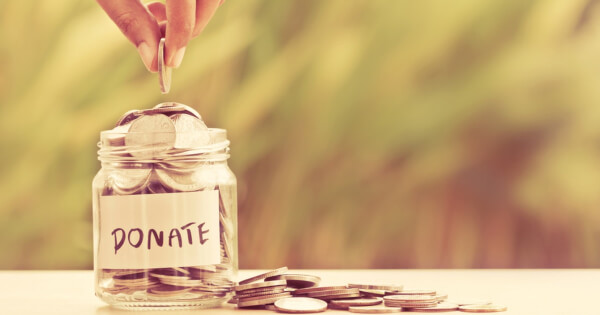 The US-based exchange applauded Coin Center for challenging policies that would dampen innovation in the crypto sector, such as the STABLE act. Also, Kraken praised Coin Center for advocating against the proposed regulation of the Financial Crimes Enforcement Network on unhosted wallets, which was done on a rushed timeline and would have limited the unbanked's access to digital asset services. Kraken said:
"At a time when misinformation about this new technology remains high, we call on all industry leaders to join us in funding this essential work."
Kraken's donation follows that of institutional-grade Bitcoin whale Grayscale, who donated $1 million to Coin Center last week. Grayscale said that it will match donations up to an additional $1 million until the end of February.
The digital asset manager along with Kraken have both publicly stated that it supported Coin Center in its efforts to educate people about cryptocurrency through its research, as its work will enable policymakers to propose better regulations for the sector.
What is the STABLE Act?
Kraken and Grayscale's donations come after the STABLE act was introduced by lawmakers last month. The STABLE Act is essentially a proposed bill that will require stablecoins to be heavily regulated before being released. Stablecoin issuers, such as Facebook with its Diem token project, would need to secure federal approval and secure bank charters to launch their tokens. The proposed bill has been blasted as an attempt to control and centralize a decentralized sector.
Coin Center, who has been at the forefront of the crypto sector with its research, had challenged the STABLE Act bill. Many industry leaders, such as Kraken, have been grateful for its research as Coin Center has helped educate policy makers on the dynamic natures of cryptocurrencies.
Image source: Shutterstock
Ripple's XRP Crashes Following Pump and Dump Scheme Coordinated by Telegram Group
Read More