Kraken Newly Announces to XRP Holders Its Support for Spark Tokens' Upcoming Airdrop, XRP Climbs Higher
After Kraken signaled that it was not planning on supporting the upcoming Spark tokens' airdrop yesterday, the cryptocurrency exchange appears to have changed its mind.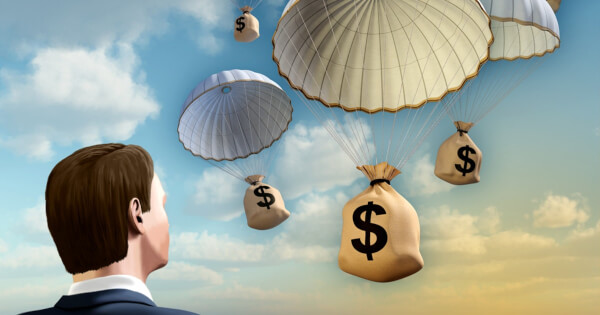 A message released on the US-based crypto exchange's official account stated that the Bitcoin trading platform will finally be partaking in Flare Networks' airdrop of Spark tokens. Flare Networks, the Ripple-funded smart contract utility fork had announced that on December 12, more than 45 billion Spark (FLR) tokens will be received by XRP holders on a 1:1 ratio.
After having announced via its support team yesterday that it will be sitting out on the cryptocurrency promotion, Kraken appears to have undergone a change of heart. The exchange now announced that it will be joining other crypto platforms in making its network compatible with the airdrop. Per Kraken's statement on its official Twitter account:
"#XRP holders: Here's something to put a SPARK in your day – Kraken plans to support the Spark $FLR Airdrop Program. Stay tuned!"
The airdrop is a promotion of the new consensus protocol Flare, which will enable advanced smart contracts to run on the XRP Ledger, the blockchain backbone Ripple's native token XRP. Flare will also leverage Ethereum Virtual Machine (EVM) on its network, a blockchain-powered software that enables developers to create decentralized applications (Dapps).
With the upcoming Flare token airdrop, Ripple's XRP price has skyrocketed, even hitting a two-year high earlier in November. In just a month's time, Ripple had managed to increase by more than 130%.
Ripple has managed to outperform bigger cryptocurrencies by market capitalization, such as Bitcoin (BTC) and Ethereum (ETH), and industry experts have speculated that Spark token's upcoming launch has in part influenced XRP's price movement.
Additionally, according to data from blockchain metrics XRPScan, the number of newly registered accounts have spiked on the XRP Ledger within a two-day span. Newly activated accounts went from 1,300 to over 8,000 in anticipation of Flare Network's airdrop.
Many cryptocurrency exchanges will benefit from the Spark cryptocurrency distribution, but Coinbase as well as Binance.US figure among those that will not. In total, Spark tokens' maximum supply will be 100 billion, with 45 billion that will be provided for distribution to XRP holders.
Flare Networks' upcoming launch sends Ripple's XRP soaring
Currently, Ripple's XRP token is up 6.39% in the last 24 hours, with market bulls expecting the bridge currency to continue its bullish upward momentum.
Market sentiment surrounding Ripple has been more positive now than ever, as blockchain analytics have reported that the social volume of XRP may soon outrank that of Ethereum. Former Goldman Sachs investor Raoul Pal even tweeted his approval of XRP, saying that he was warming up to it.
Image source: Shutterstock
Read More