Libra Association Appoints Former Homeland Security General Counsel to Head Its Legal Services
On 26th August 2020, Libra Association has announced the appointment of Stevan Bunnell to replace Robert Werner as the new general counsel.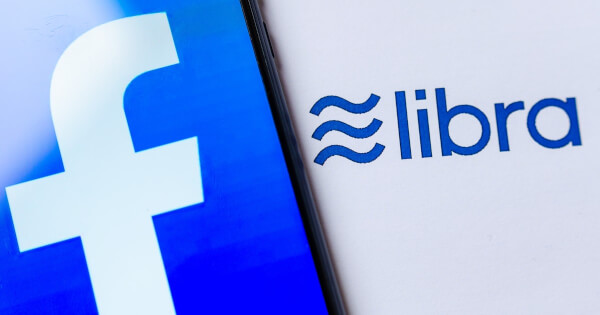 The Libra Association has appointed Stevan Bunnell, the former general counsel for the US Homeland Security Department as its new top lawyer. Before this appointment, Bunnell co-chaired data privacy-focused legal firm O'Melveny & Myers since 2017.
Robert Werner Happy with His Departure
Bunnell's appointment comes after Robert Werner, Libra's former general counsel, stepped down from the position. As per the report, Werner made the decision to resign the position of general counsel as he realized that he was not fit for the role.
According to Werner, managing the general counsel position implied that he would have to let go of his spot on the board of directors for Deutsche Bank Trust Co. He did not want to give up his responsibilities of the bank's director. He confirmed that Bunnell would take over his role at Libra. He praised Bunnell by saying that: "Steve is an outstanding lawyer and a great guy."
Werner joined the Libra Association during May this year. However, the Association did not publicly announce his departure as the company opted to remove him from the list of executives of the firm earlier this month. Before working for such a short duration at Libra, Werner served as the director for the Financial Crimes Enforcement Network (FinCEN). Besides this, he also served as the senior counsel to The Under Secretary of The Treasury.
Facebook Dedicated to Transforming Fintech
Bunnell's appointment comes just two weeks after Facebook launched a new product group that intends to disrupt the fintech industry. The newly rolled out product division called F2 (Facebook Financial) is dedicated to promoting commerce and payment opportunities. David Marcus, Libra co-creator, will be the head leading the management of the division while Stephen Kasriel, Upwork's former CEO, will serve as the vice president under Marcus.
The division's initial task would be introducing payments into WhatsApp within some selected emerging markets such as India and Brazil. The move comes after the suspension of Facebook's WhatsApp payment by Brazil's regulators. In July, Brazil's lawmakers cited concerns that Facebook may be able to break up the monopolistic dominance over the nation's payments sector.
Meanwhile, through all the memberships of Libra Association with some of the leading firms like Uber, Shopify, Spotify, Lyft, and others, Facebook is trying to build a crypto payments network.
Image source: Shutterstock
Read More