List of Crypto Exchanges to Delist XRP Grows, as Bitstamp Halts XRP Trading
XRP's price has been trading at lows of $0.28 and will likely plummet further as more and more crypto exchanges move to delist it.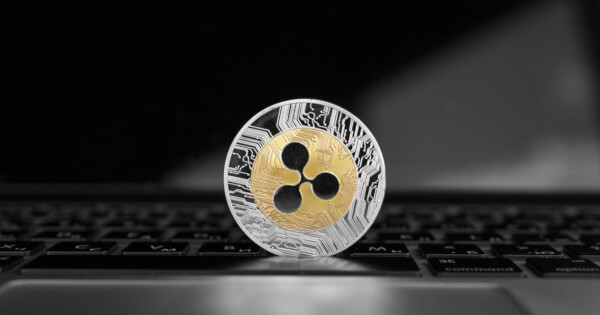 What exchanges have delisted XRP?
The recent crypto exchange to have announced that it will be stopping XRP trading and deposits is Bitstamp, a major exchange based in Luxembourg. This feature will be rendered inaccessible for Bitstamp's US-based customers, though the latter will still be able to withdraw their XRP funds from the exchange.
Bitstamp has reported that this will not affect clients based in other countries holding XRP. However, for the time being, it has decided to halt XRP trading in the US, effective on January 8, 2021, at 9 pm UTC, in fear of being sanctioned by the SEC as the latter pursues Ripple in a legal lawsuit, under the allegation that XRP is a security. Bitstamp's announcement on Twitter reads:
"In light of the SEC's recent filing alleging XRP is a security, we are going to halt XRP trading and deposits for all US customers on January 8, 2021. Other countries are not affected."
Bitstamp joins the growing number of exchanges that have announced that they are delisting XRP.
Currently, the list of institutions and exchanges to have stopped XRP trading on their platforms include B2C2, Simplex, Bitwise Asset Management, CrossTower, OSL, and Beaxy. The list is likely to grow as crypto exchanges will not want to be caught in the crosshairs between the SEC and Ripple over whether XRP is classified as a security.
Is XRP a security or a currency?
The stance of whether XRP is a security has been debated upon, with many criticizing the timing of the XRP lawsuit as a low blow. The lawsuit was handed out in the wake of former chairman of the SEC, Jay Clayton, leaving the Commission. While some have argued that XRP conforms to the Howey test, therefore rendering it a security, others have argued that it should be viewed more as a cryptocurrency. Former chairman of the Commodity Futures Trading Commission (CFTC), Christopher Giancarlo, said:
"Under a fair application of the Howey test and the SEC's presently expanding analysis, XRP should not be regulated as a security, but instead considered a currency or a medium of exchange."
Should XRP be rendered a security under the SEC, this will perhaps lead to the Commission exploring the same verdict for other crypto assets, as it aims to regulate cryptocurrencies with the same vigour as traditional assets.
Image source: Shutterstock
SEC Sues Ripple for Sale of "$1.3 Billion Unregistered Securities" as Crypto Leaders Debate over XRP
Read More