Luxury Watchmaker TAG Heuer to Accept Crypto Payments
TAG Heuer, a Swiss luxury watchmaker that designs, manufactures, and markets watches and fashion accessories, announced on Friday that it will allow customers to purchase products using cryptocurrency payments.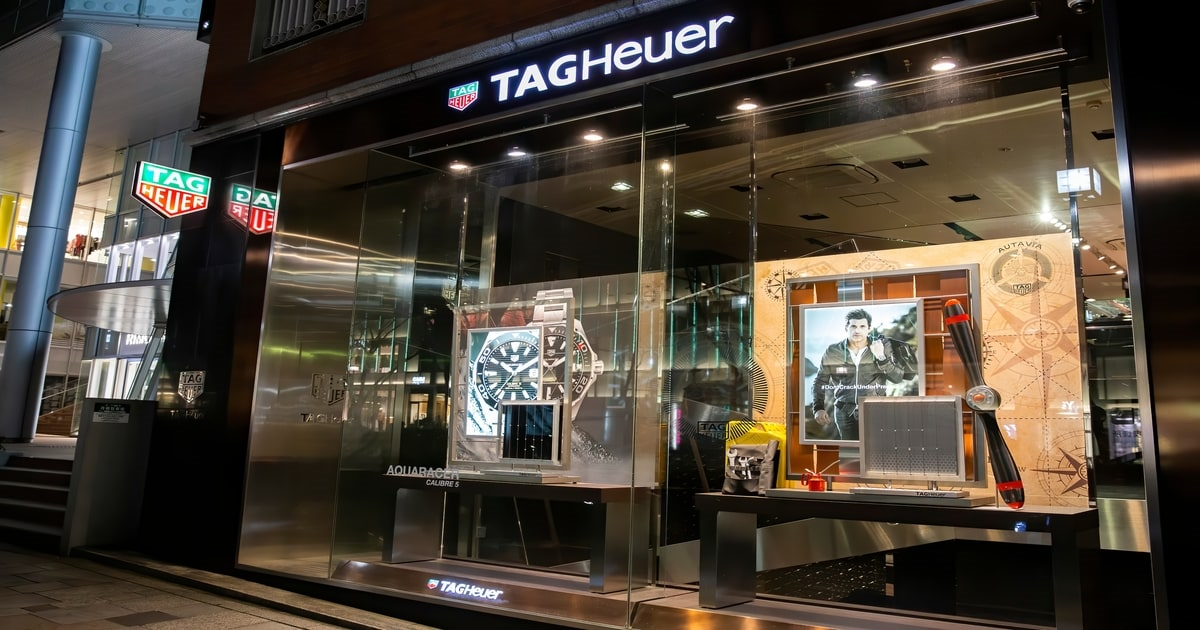 The luxury watchmaker named Bitcoin, Bitcoin Cash, Dogecoin, Ethereum, Litecoin, Shiba Inu, and the five USD-pegged stablecoins as some of the major cryptocurrencies that consumers can use to buy products at its stores.
TAG disclosed that it partnered with Bitpay to bring such a new payment feature to its e-commerce customer base.
TAG also announced plans to make its entry into the web3 space. The firm said it is developing a broader and long-term strategy for Web3, which it said will enable its brand to come alive in bold new ways via blockchain technology, NFTs, and many more in the e-commerce and retail spaces.
TAG acknowledged that as a luxury brand, it had to ensure that its entrance into Web3 would meet its standards of excellence. The firm said that through its agile in-house teams and with the support of Bitpay, it has the capacity to enter into this new financial world in the best way possible. The company stated that the new crypto payment feature is just the beginning of several exciting projects that it intends to develop in the Web3 universes.
Frédéric Arnault, CEO of TAG Heuer, commented about the development and said: "We have been following cryptocurrency developments very closely ever since Bitcoin first started trading. As an avant-garde watchmaker with an innovative spirit, we knew TAG Heuer would adopt what promises to be a globally integrated technology in the near future despite the fluctuations— one that will deeply transform our industry and beyond."
TAG mentioned that there is no minimum spending required for the crypto payment method. Furthermore, it said that customers can pay using cryptocurrency for up to US$10,000 per transaction. According to the firm, customers can select their preferred cryptocurrency wallet or exchange, and crypto coin before proceeding with their payment. "Each transaction will be given 15 minutes before the exchange rate changes again," the company elaborated.
Becoming a Preferred Alternate Payment Method
The sharp rise in crypto transactions by luxury spenders in 2021 has spilled into 2022. This explains the ever-rising influence that the crypto world has had over the luxury industry and its users.
With the booming interest in cryptocurrency, many brands want to be part of the ongoing craze to remain relevant in their businesses.
Luxury brands see crypto payments as an opportunity for them to build new customer loyalty. They consider providing this payment method gives their customers flexibility, by allowing them to complete their transaction via an alternative payment method, which may be more suitable to their needs.
Last year, Philipp Plein, a German luxury outlet, became the first major fashion brand to accept crypto as payment. Early this month, Italian luxury brand Gucci announced plans to start accepting payments in crypto in some of its stores in the US.
The trend is rising as a number of luxury and beauty brands, including watchmakers Hublot and Franck Muller, are also accepting cryptocurrency payments.
Image source: Shutterstock
Thai Retail Giant to Introduce Crypto Coin for Its Shopping Malls
Read More