MasterCard Asia Files Device Billing System Patent Compatible With Iota's Tangle Network
MasterCard Asia has filed a patent for a device billing system that aims to help shared device users and merchants avoid fees associated with legacy payment systems of maker spaces. The patent file specifically mentions compatibility with Iota's (MIOTA) Tangle distributed network.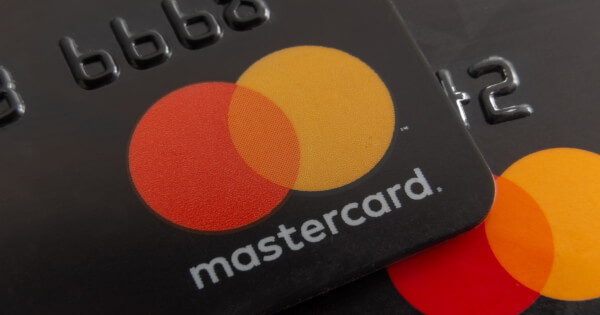 MasterCard Asia, the payment giant's Singapore-based subsidiary recently filed a patent with the US Patent Office for a payment system for shared hardware devices that aims to eliminate unnecessary fees for users and merchants.
As outlined by the patent published on Aug 20, the billing system is a proposal for a pay-as-you-go system based on the Tangle network. Citing copiers and 3D printers as examples—the paten outlines that using the system merchants and users only have to provide their credentials to access a hardware device and through transparent "data storage and aggregation" the user is billed only for what they have used.
The patent states that legacy systems and traditional payment methods often leave users of "maker spaces"—businesses that operate by making uncommon or expensive hardware available—being forced to pay a flat membership fee despite their intended use. Additionally, typical forms of pay-per-use schemes often only accept "physical currency to operate" and pre-paid services also lock users into standard amounts that they may not necessarily need.
MasterCard's proposed billing system concept would create a higher degree of transparency and trust, as well as the ability to monitor usage in real-time while eliminating associated extra fees of credit cards and traditional payment systems.
According to the patent, the proposed data storage systems are compatible with the Tangle network but could be used by a generic blockchain—the filing makes no direct mention of Iota network or, Miota token. However, as the transactions are recorded on distributed ledger technology (DLT) it is likely that some cryptocurrency or tokens will be leveraged.
MasterCard's Crypto Mission
Mastercard has committed to applying its innovation, experience, and scale to emerging cryptocurrency and digital currency partners, building global ecosystems to modernize payments and transform the way people and businesses transact.
As reported by Blockchain.News in July, MasterCard recently granted Wirex a principal licensing membership, making it the first native cryptocurrency platform to allowed to directly issue payment cards.
According to recent research from Statista, consumer interest and investment in digital currencies are growing, with data showing that up to 20 percent of the population of some countries are holding cryptocurrencies, and an increasing number of merchants, digital players, and financial institutions are exploring crypto payments.
"The cryptocurrency market continues to mature, and Mastercard is driving it forward, creating safe and secure experiences from consumers and businesses in today's digital economy," said Raj Dhamodharan, Executive Vice President, Digital Assets and Blockchain Partnerships, Mastercard. "Our work with Wirex and the wider crypto ecosystem is accelerating innovation and empowering consumers with more choice in the way they pay."

Image source: Shutterstock
Read More