Neopets Announces Neopets Metaverse Version Release
Neopets, a popular traditional virtual pet website, announced on Friday that it launched a new product called Neopets Metaverse.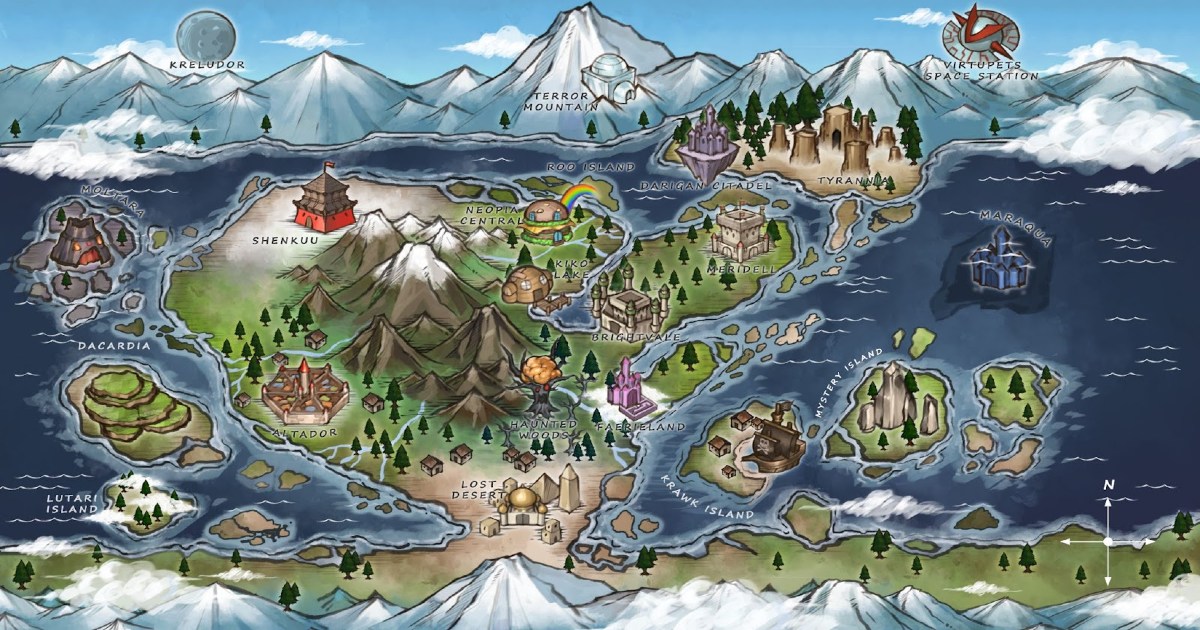 The new game is exactly like the classic Neopets experience, but it comes with additional features such as metaverse, NFTs, and cryptocurrency. In other words, Neopets Metaverse is a play-and-earn, community-driven virtual pet game based on the original Neopets classic.
The company launched an Alpha version of the Neopets Metaverse on Friday, August 26. The company stated that Neopets Metaverse alpha offers a nostalgic, dynamic, and enhanced gameplay experience in an exciting new Web3 format.
Neopets Metaverse combines classic elements of the original Neopets with a wide variety of new features and activities to create a nostalgia-invoking experience designed to appeal to both seasoned Neopians and new players from all over the globe.
With the Alpha Release, Neopets Metaverse hopes to appeal to both seasoned Neopians and attract new players all over the world. The metaverse version is expected to provide players with exclusive in-game prizes.
The Alpha launch will include: a diverse customization and care system for your Neopets; personalized Neohomes to design, create and visit; a brand-new battle combat system; a variety of PvE (Player versus Environment) activities to train and grow the litter; and reimagined shops and P2P Marketplace offering a unique experience to purchase, sell, and trade items.
Dominic Law, Chief Metaverse Officer at Neopets Metaverse, talked about the development: "Behind the story of Neopets is a strong and supportive community of players who have also grown with the Neopets brand, diligently holding onto the nostalgia attached to it. Whether you're a player who traversed the world of Neopia in the early Y2K days or someone who has joined us recently, we are excited to invite you on an epic adventure within Neopets Metaverse and the web3 space."
Launched in 1999, Neopets.com has attracted more than 150 million players over the past 22 years.
The Neopets website offers a virtual world that enables users to care for pets, chat on forums, build and furnish houses, shop for clothes, and play games to earn a currency called Neocash.
Pets Entering into The Metaverse
The metaverse is the convergence of technologies and human interaction, including virtual reality (VR), augmented reality (AR), avatars, motion-tracking tools, video games, NFTs, and much more.
One relatively new niche gaining an increasing trend within the metaverse is the incorporation of pets. Many people love their animal companions and want to include them in their digital lives.
A metapet is an avatar representation of a real pet. These are fictional animal avatars with no real animal attached. They enable users to experience some of the aspects of pet ownership without physically owning a pet.
Many metaverse platforms are already bringing pets into their wide variety of services. Axie Infinity is an NFT pet game that involves breeding virtual pets and advancing them to the next level. Players are reportedly earning more protocol revenue on the platform than Ethereum and Bitcoin.
Another metaverse platform is CryptoKitties, which allows people to buy, collect, breed, and chase cats, play games in the Kittyverse, and solve puzzles through participation with other players.
Image source: Shutterstock,Neopets
Yahoo Hong Kong to Launch NFTs Products for Pet Lovers
Read More