Nytro Chain Offers A Seamless Transaction Experience For The Avalanche Network With Its Built-in Multi Payment Function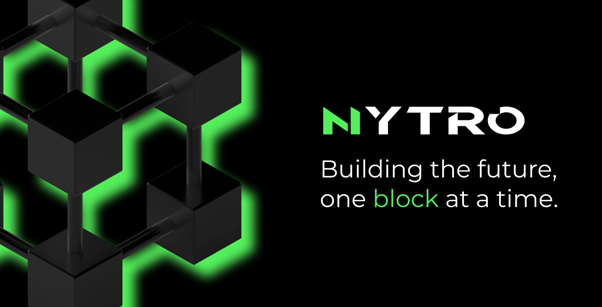 Nytro Chain is designed for high-volume transactions and has a built-in multi-payment function that allows senders to send digital assets to multiple wallet addresses
SINGAPORE - March 23, 2023 - Nytro Chain announces its layer 2 scaling blockchain solution for enterprise businesses. The new protocol, built for the Avalanche network, supports a multi-payment function that allows senders to send digital assets to multiple wallet addresses simultaneously instead of the standard blockchain transactions, done one at a time. Users can create all transactions on the Nytro Layer 2 Chain before moving onto the primary layer for execution. This secondary protocol, designed for high-volume transactions, will be officially available for the public next quarter.
Nytro Chain's multi-payment solution is designed for large-scale financial transactions, which works similarly to traditional online banking functions. Created specifically for the Avalanche protocol, the promising solution improves the scalability and efficiency of the blockchain networks. Nytro Chain has a preset transaction feature that executes on the Nytro layer before it arrives on the main chain. Nytro Chain has also developed a time control function to ensure the correctness and security of every transaction performed on its platform to prevent the possibility of double-spending or duplicates. Integrating a timed control feature ensures that each transaction's consistency and efficiency are processed in the correct order and at the correct time.
Companies can use the Nytro Chain platform to streamline their financial processes, optimise internal operations, and eliminate unnecessary expensive intermediaries. The innovative smart contract has decentralized billing and invoicing capability for businesses to coordinate and manage large-scale transactions on its platform directly. Large organizations can look forward to the Nytro Chain all-in-one invoicing system for seamless payment between companies and consumers. The Nytro Chain technology is a next-generation layer 2 scaling solution that offers a flexible, scalable, and an interoperable ecosystem for decentralized applications and transactions.
About Nytro Chain
Nytro Chain is an innovative next-generation layer 2 scaling blockchain solution that aims to help businesses on the blockchain scale and easily transit from traditional banking to blockchain. Nytro Chain is designed specifically for enterprise-level business applications. The platform's goal is to provide a scalable and flexible solution for businesses looking to simplify their payment processes.
Read More