PayPal CEO Announces Plans for Cryptocurrency Business Expansion to Reach More Users
PayPal CEO Dan Schulman gave comprehensive views regarding the company's recent investment in crypto business, discussing potential business partnerships with central banks and the development of shopping tools on the payments platform.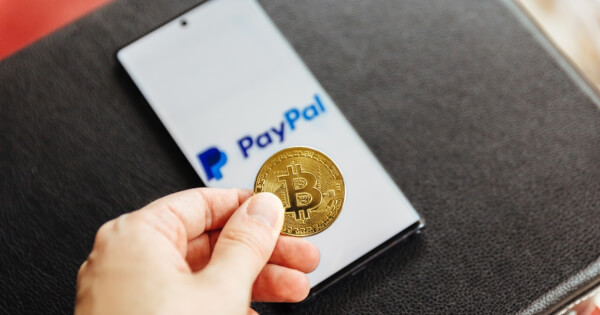 Schulman said that starting in 2021, PayPal would allow consumers to use crypto wallets to pay for goods and services, as 28 million merchants use PayPal to receive payments. He stated that such arrangements would not result in an increase in transaction fees for either merchants or consumers.
Schulman said that PayPal's expansion plans scheduled to take place next year would also enable consumers using its popular peer-to-peer payment service Venmo to purchase and transact using cryptocurrencies. He added that when PayPal first announced that it was going to enable crypto payments on its platforms, the annoucement elicited positive reactions from customers who have expressed great interest in cryptocurrency.
Schulman revealed a huge waiting list of customers who intend to access cryptocurrencies through PayPal apps. He said that currently, only 10% of PayPal customers could access crypto services through its mobile app. He mentioned that within the next few weeks, all US users would comfortably enjoy the availability of PayPal crypto services in their smartphones and PC devices.
Furthermore, Schulman discussed how Central Banks and firms were conducting research on central bank digital currencies (CBDCs) and digital wallets. Such wallets are normally associated with payment services provided by Google and Apple, but they also include apps used to store cryptocurrencies and other digital assets.
Schulman said, "Digital wallets are a natural complement to all forms of digital currency."
He hinted that PayPal is engaging in close discussions with regulators and central banks to examine new use-cases of such digital wallets.
Schulman said that PayPal sees cryptocurrency systems, which run on blockchain networks, as more efficient and cheaper than the Automated Clearing House (ACH) network that supports the existing banking system for electronic funds transfers.
Traditional Financial Institutions Embracing Cryptocurrency
Shulman's statements follow PayPal's announcement that the payments platform was looking to allow consumers to purchase cryptocurrencies within its mobile app in the near future.
PayPal is one of the companies that focus on bridging the traditional financial systems with the new cryptocurrency landscape. Schulman said that a conventional financial system did not work for the low-income tier. Therefore, with crypto, companies such as PayPal are working to offer cryptocurrencies to the unbanked population. Financial institutions are now seeing an accelerated financial inclusion through cryptocurrencies.
On October 28, Coinbase crypto exchange launched a debit card that consumers can use at any business that accepts visa card payments. Mastercard global payment company then also launched a digital currency platform that aims to enable Central Banks to execute the distribution of money directly to consumers without relying on commercial banks as intermediaries.
However, such efforts to make cryptocurrency go mainstream still encounter hurdles from taxation demands. The U.S tax agency and the Internal Revenue Service (IRS) treats any kind of cryptocurrency transactions as taxable events. This implies that PayPal customers who purchase goods and services using cryptocurrency could be compelled to pay a capital gain tax.
Schulman did not discuss the impact of taxation on PayPal cryptocurrency plans. However, crypto advocates have been lobbying the US Congress and the President to introduce a bill identified as "de minimus" exemption, which could exempt customers with small-scale transactions from being taxed. However, such an effort has still not become successful.
Image source: Shutterstock
Read More