Plan to Reboot Terra Ecosystem as Terra 2.0 Wins Approval
The proposal to revive the troubled Terra network as Terra 2.0 has received the green light from the community. However, the controversial algorithmic UST stablecoin will not be a part of the rebirth.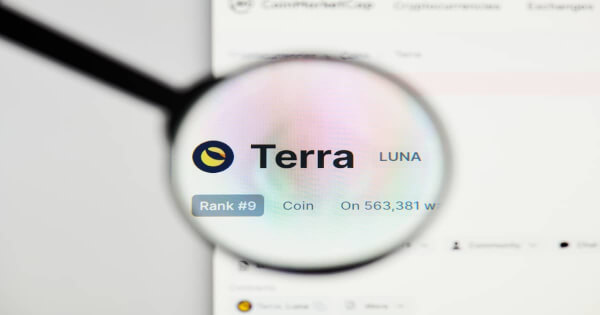 Per the announcement:
"Terra 2.0 is coming. With overwhelming support, the Terra ecosystem has voted to pass Proposal 1623, calling for the genesis of a new blockchain and the preservation of our community."
The collapse of Terra's native tokens LUNA and UST sent shockwaves to the crypto market as nearly $60 billion was shed off.
Do Kwon, the CEO of Terraform Labs, previously opined that hard forking the Terra blockchain would play an instrumental role in saving the ecosystem.
Therefore, UST will not be integrated into Terra 2.0 because it is regarded as the genesis of Terra trouble based on its algorithmic nature. The report noted:
"It will effectively create a new Terra chain without the algorithmic stablecoin. The old chain will be called Terra Classic (token: LUNC), and the new chain will be called Terra (token: LUNA). The chain upgrade will commence a few hours after the Launch snapshot."
Since algorithmic-based stablecoins are still at the experimental stage, their volatility is a cause of concern.
Anshul Dhir, the co-founder and COO of EasyFi Network, acknowledged:
"Experimental algorithmic stable coins are volatile, and it is believed that it will take some time to find a good algorithmic stable coin. Over a period of time, such programmable money should be possible, which ultimately is the end goal of decentralized finance."
Various crypto exchanges like Binance and Huobi have shown commitment to supporting Terra 2.0. Binance tweeted:
"The Terra community just passed a vote to Rebirth Terra Network. We are working closely with the Terra team on the recovery plan, aiming to provide impacted users on Binance with the best possible treatment. Stay tuned for further updates."
Therefore, Terra 2.0 is expected to be launched on May 27.
Image source: Shutterstock
Do Kwon Suggests Terra Hard Fork to Revive Troubled Network
Read More