Polkadot and Binance Coin Prices Surge, Flippening Bitcoin Cash and Chainlink by Market Cap
Polkadot (DOT) and Binance Coin (BNB) have climbed up the market capitalization ladder, overtaking Bitcoin Cash (BCH), and Chainlink (LINK).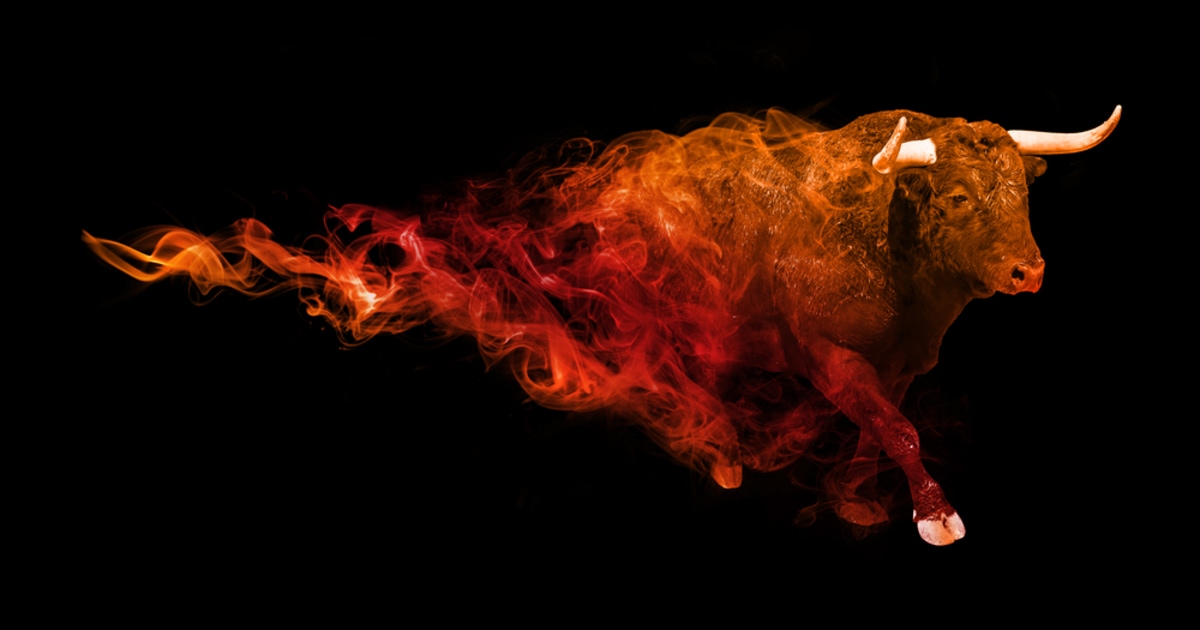 Polkadot's (DOT) price has increased by 10.02 percent in the last 24 hours and has been up 24.4 percent in the past week. BNB's price has increased by 11.33 percent in the last 24 hours, and up 55.2 percent in the past week. According to CoinMarketCap, Polkadot and Binance Coin have surpassed Chainlink and Bitcoin Cash in terms of market capitalization.
Polkadot is currently holding in the fifth position in the cryptocurrency's market capitalization rankings, with a market cap of $4,386,723,356, BNB with $4,375,202,266, and Chainlink with $4,305,688,264 at press time.
Polkadot is a blockchain protocol founded by Ethereum co-founder Gavin Wood, which achieved $5.36 billion market capitalization in late August, six days after the protocol enabled its token DOT for transfers.
Previously cryptocurrency fund Spartan Black's Kelvin Koh predicted that Polkadot's price would be valued at $5 per DOT and that its market capitalization would reach $5 billion. Although Polkadot's market cap has yet to reach $5 billion again, DOT's price has already surpassed $5. He made another prediction, stating:
"Another prediction: within a year DOT will be Top 3 market cap on Coingecko/CMC."
DOT tokens are the native tokens of the Polkadot network, and DOT token holders are able to control the direction of the network. Governance functions enabled by the network allow token holders to determine fees, auction dynamics and scheduling the addition of parachains. Upgrades and fixes to the Polkadot platform are also up to the DOT token holders.
Ethereum has been dominating the smart contracts blockchain protocol space. Polkadot's protocol does not directly compete with Ethereum, according to Koh, as Polkadot continues to grow, Ethereum should not see a decline. Koh added:
"I believe in a multi-chain world interconnected by bridges. Polkadot and Cosmos will not replace Ethereum. Also wouldn't rule out chains like Near, Solana, AVA, TRON and others seeing development activity."
As Polkadot would be able to co-exist with Ethereum, this raises the chances for the protocol to thrive, taking DOT's price even higher.
BNB token making big moves
Binance recently announced that the firm is building a decentralized finance ecosystem on its own blockchain, going after the DeFi craze.
Binance is establishing a $100 million seed fund to empower emerging projects built on its Binance Smart Chain. Its chain ecosystem will support the farming of mainstream tokens such as Ripple (XRP), Litecoin (LTC), and Polkadot (DOT). It was one of the reasons that ignited the crypto market.
Image source: Shutterstock
Read More