Ripple Blockchain Firm to Establish Regional Headquarters in Dubai
Amid the conflict with the United States Securities and Exchange Commission (SEC) over its strict crypto regulatory framework, Ripple has announced that it will set up a regional office in Dubai.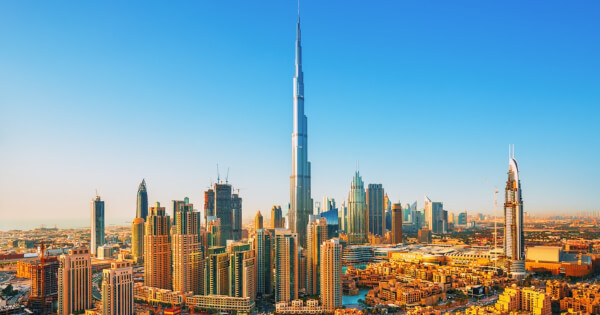 The blockchain firm has announced that it will instill regional headquarters in Dubai, a leading global financial center. The news comes amid a time when Ripple has been considering exiting the United States due to conflict with the cryptocurrency regulatory framework put forth by the United States Securities and Exchange Commission (SEC). Under the SEC's cryptocurrency policies, Ripple's native token XRP could be registered as a security, which may result in strict sanctions applied to the blockchain company.
Dubai has proven to be very crypto-friendly, with plans to launch a "cryptocurrency valley" in the country's free zone, where personal or corporate income tax would not be applicable, allowing blockchain and crypto firms to run on its own judicial system. By establishing offices in Dubai at the Dubai International Financial Centre (DIFC), Ripple hopes to expand its clientele and benefit from the financial hub's views on digital assets, in which XRP would likely not be registered as a security.
Navin Gupta, the managing director for Ripple's South Asia, Middle East, and North African operations, said:
"Our regional office will serve as a springboard to introduce our blockchain based solutions and deepen our ties with even more Financial Institutions in the region. We feel very welcome in our new regional home at DIFC."
The news comes as Joe Biden has won the elections over Donald Trump. With Biden as President of the United States, effective starting on January 20, 2021, regulations revolving around cryptocurrencies may change once more in the country. Whether or not that will accommodate Ripple's XRP operations still remains in question. One thing is for certain - despite the SEC's strict policies for crypto, this has not prevented Ripple from expanding its network and business.
Its payment network, RippleNet, which is based on distributed ledger technology (DLT), has been rapidly expanding and has already been leveraged in more than 45 countries as of now.
Image source: Shutterstock
Read More