Ripple CEO Hints that XRP Operations Will Be Fine Despite SEC Lawsuit and Previous Failure to Settle
Ripple's CEO Brad Garlinghouse demystified certain aspects pertaining to the Securities and Exchange Commission (SEC)'s lawsuit.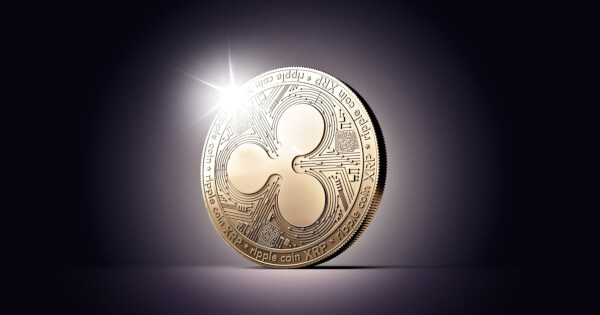 While Ripple's team has been relatively quiet lately, Garlinghouse explained that its regulatory counsel had actually been hard at work in addressing SEC's allegations. Currently, the court date for Ripple's pretrial with the Commission is set for February 22, 2021. In explaining that Ripple had previously attempted to reach a settlement agreement with the SEC, Garlinghouse explained:
"Can't get into specifics, but know we tried – and will continue to try w/the new administration – to resolve this in a way so the XRP community can continue innovating, consumers are protected and orderly markets are preserved."
Previously, Garlinghouse has also made it known that he was given the option to settle separately from the co-founder of Ripple, Chris Larsen. However, as they are both sure that they are on the "right side of the law and of history," they have decided to fight the allegations instead.
What crypto exchanges do with XRP is out of Ripple's control
Following the announcement that the SEC will be suing Ripple for $1.3 billion in unregistered securities, many cryptocurrency exchanges have moved to delist XRP and/or halt trading. Most of these delistings will be in full effect by the end of this month.
When asked whether Ripple paid exchanges to list XRP, Garlinghouse said that the blockchain firm had actually "no control over where XRP is listed" and who owned it. Rather, since XRP was open-source and decentralized, the decision for the token to be listed on exchanges will not be up to Ripple. The CEO added:
"Delisting and halting are 2 separate things – most are halting trading. With 8 different govt agencies, each with their own (and sometimes opposing) views of crypto, US market participants are facing conflicting policies and no surprise, some act conservatively."
Garlinghouse also explained that just like other big payments networks such as PayPal, Visa, and Mastercard, incentives have been given in the past to customers for them to use XRP and Ripple's On-Demand Liquidity (ODL) services.
XRP price recovers slightly
XRP's price had drastically tanked on the market following the lawsuit. The token reversed the gains it recorded in November, going from the $0.60 level to lows of $0.20. Currently, it has slightly recovered in price in tandem with Bitcoin's bull run past the $40,000 mark, trading around $0.30 at the time of writing.
Despite the SEC lawsuit against Ripple that has painted XRP as a security and defamed it, there still appears to be a lot of investors backing the token.
Additionally, Garlinghouse has hinted that XRP will be fine, as most of its operations are outside of the US. He said:
"XRP is one of the most liquid digital assets globally, and 95% is traded outside the US."
Currently, XRP's major resistance level is located at 0.385. in the upcoming days, the token is expected to trade in the $0.30-$0.37 zone.
Image source: Shutterstock
Ripple's XRP Token Recovers in Price and Hits $0.37, Will It Continue Its Upward Trend?
Read More